Gucci, Fendi, Chanel have done it. Hermès has done it too. And now, it's doing it again, only better! The haute house is injecting some French luxe into daily sports by a stylish new range of bicycles. The two new models of ultra-lightweight carbon fiber bicycles are handmade in France by notable local manufacturer Time for your every-day extravagant usage.

The Hermès motto, "A sporting life!" has repeatedly come to the fashionable fore, what with their last few releases including the world's most expensive basketball. So, it's no surprise that the luxury label's latest sporting attempt is reminiscent of the iconic Birkin, only on wheels though. The new Hermès bikes feature bull calf leather on the saddles, carry handles and handlebar grips. The bikes also include luggage rack supports.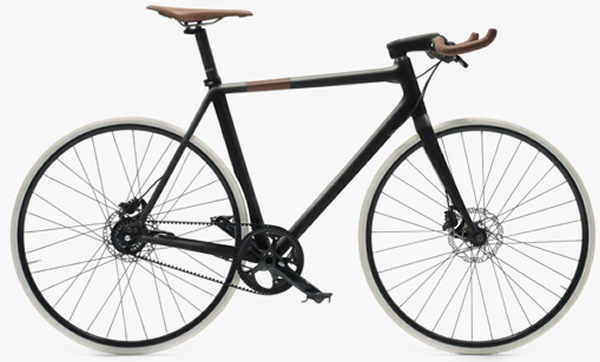 "We really want to work with people who have a very deep expertise, and wherever possible, we try to find them in France. We set out to make a real bike, not a decorative object. It had to be simple, efficient, easy to use, pleasant and elegant," explained head of the Hermès Horizons division, François Doré. The piece of sporting equipment in question weighs 11 kilos and is provided with driven transmission, hydraulic disc brakes as well as 8 or 11 gears that are integrated into the rear wheel hub.
Called Le Flâneur d'Hermès and Le Flâneur sportif d'Hermès the bikes seemingly stand true to their name, "Le Flaneur," meaning "the stroller" or "the dawdler" in French and come in three colors, charcoal, white and red. Priced around $11,000 each, they stroll into stores next month. So, prepare to dawdle away!
[Via – Popsop and Businessweek]