Early this year, Helmut Lang introduced a luxe (read ridiculously costly) garbage bag that came with a $495 price tag. It received major flak from the reasonable minded folks but how could that have deterred the marquee from its noble mission of upgrading the bags of the world! This time around, HL has chosen your mundane freezer bag for a makeover! Hell yeah, because there aren't enough things to do in the world anyway!

Helmut Lang's exclusive freezer bags are manufactured from a metallic woven material that apparently keeps food safe and free from any damages during the preservation cycle. The striking silver colored bags also bear the Helmut Lang logo incase some one was to peek into your refrigerator and scan your fashion sense! Although the ordinary freezer bag hasn't been given any importance up until now, HL has decided to reward for keeping our food fresh! We need more of kind folks like the ones at Helmut Lang now, don't we!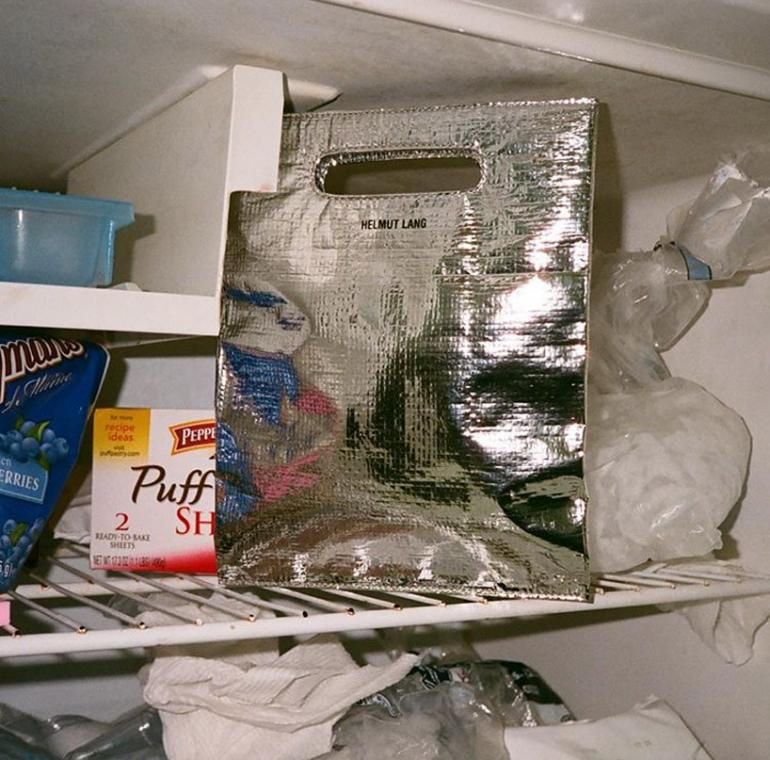 In case you too feel a bizarre sense of attachment with your freezer bags and would love to give them the gift of transformation, head to the Helmut Lang's official website where the silver bags are up for sale. The regular version of the HL freezer bag comes for $320, whereas it's mini version retails for $295 each. Well, because fashion for the fridge is now a thing!
[Via:Designboom]