It's one thing to own a massive collection of exotic cars, but to have a big fleet of Mercedes-AMG G63 SUVs along with other luxury cars for the use of security personnel is an act of extravagance on a completely different level. However, when you're one of the richest people on this planet, you can do just about anything your heart wishes for, including getting your hands on a fleet of G-Wagens which have become almost unobtainable over the last few years. Mukesh Ambani, the chairman and managing director of Reliance Industries, is the second-richest person in Asia with an estimated net worth of $85 billion, per Forbes.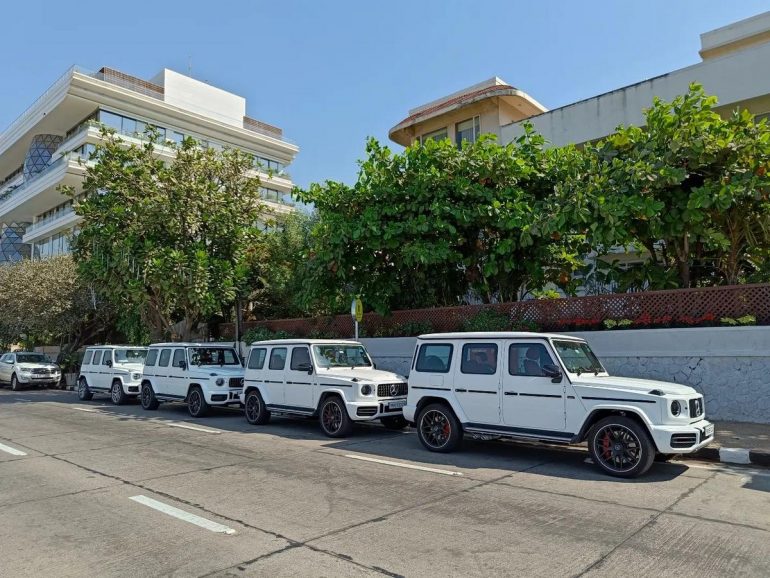 At the beginning of this year, the Indian billionaire's huge cavalcade of cars that move around with him in Mumbai had the conspicuous addition of 4 white, unmarked G63s carrying security guards. But recent pictures and videos posted by car spotters on various social media platforms suggest that there are five of them in Ambani's fleet.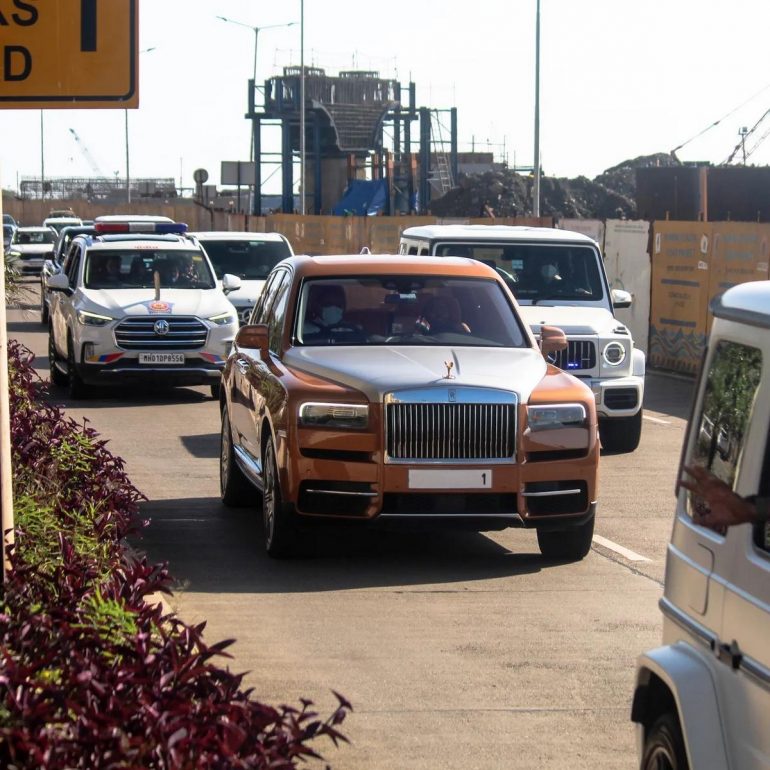 The whole Ambani family, including the patriarch, is well known for spending big when it comes to cars. Their house in Mumbai called Antilia is a 27-story ultra-luxe building with a six-floor car parking that can accommodate 168 cars at a time. With an estimated value of $4.7 billion, it is known to be the most valuable property after Buckingham Palace. Coming back to Ambani's fleet of personal security vehicles, the internet is full of videos and pictures that show the impressive yet slightly overwhelming convoy rolling down the streets of Mumbai. It's a sight to behold, especially with the 5 Mercedes-AMG G63 SUVs bunched up together. It looks more like a G-Wagen as one rarely gets to see so many of them driving together. In addition to the luxurious yet capable G-Class SUVs, Ambani's convoy also includes the likes of MG Gloster, Range Rover Sport, and Toyota Vellfire MUV.
A Netflix show had accidentally showcased the garage of Mukesh Ambani's residence Antilia.
The billionaire and his family are provided with Z+ security by the Indian government, which is the second highest level of security detail offered in the country with a team of 150 commands for protection. But it should be noted that the cars used by the security personnel are all owned by the Ambani family; the fleet of G-Wagens alone cost an equivalent of around $1.5 million.