When U.S. authorities said they were soon coming after Russian oligarchs in a fresh round of sanctions, we didn't imagine it would be this soon and target one of Russia's wealthiest men, Vladimir Potanin. In November, Andrew Adams, director of the US KleptoCapture Task Force, recently confirmed for the BBC that the U.S. is going after the oligarchs and their spectacular superyachts and other assets even if it means chasing them to the ends of the Earth. "Your assets are not safe. You can try to move your boat across the ocean, but we'll still come and grab it," warned Adams. They have turned the talk to tempestuous action with the U.S. State and Treasury Departments uniting to list Potanin in the sanctions list making his $300 million superyacht, Nirvana, blocked property.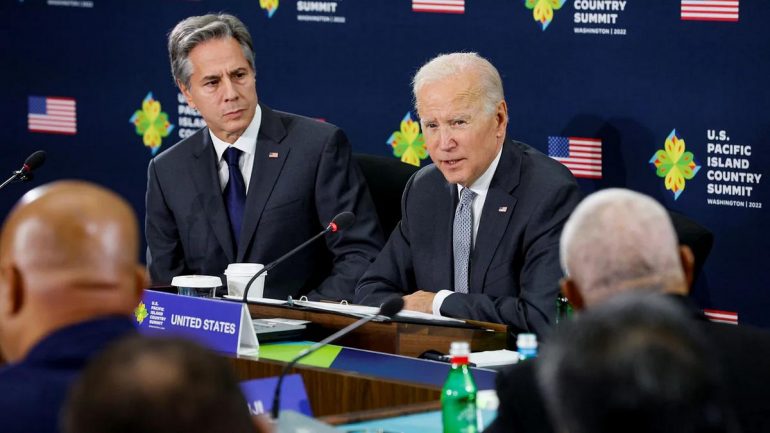 "The Department of State is imposing sanctions on Vladimir Potanin, one of Russia's wealthiest oligarchs and a close associate of President (Vladimir) Putin, as well as three members of his immediate family and his company, Interros," said Secretary of State Antony Blinken.

For a long time, the Potanin name was surprisingly missing from the list of sanctioned Russian oligarchs. With a personal wealth of more than $30 billion, Potanin held 40% of global palladium output and 10% of refined nickel. Sanctioning Potanin would've resulted in massive supply chain disruptions, which explains why the U.S. had not gone after the tycoon (Canada earlier sanctioned him).

The billionaire was quick to anticipate the consequences of the war and had moored his $300 million six-decker megayacht first to the Maldives to keep it away from being seized. Per marine traffic data, the 290 feet luxury vessel is located in Dubai, along with other superyachts like Madame Gu belonging to magnate Andrei Skoch. The $156 million ship was also declared blocked property by U.S. officials.

Notable features of the $300 million megayacht Nirvana-
Sam Sorgiovanni is the man behind the interior and exterior work of the Nirvana motoryacht. The stunning 290-footer belongs to Vladimir Potanin, Nickel King, worth $30 billion, and Russia's second-richest person, who formerly served as a Deputy Prime Minister for the Russian Federation.

The Oceanco-built boat is a beauty displaying a sleek navy blue hull, a white superstructure, and a slightly flared bow. It boasts a 25-foot counterflow pool, the main salon that transforms into a nightclub, a 3D cinema, a spa, and a casino-style game room. One extremely unique feature of this pleasure craft is the inclusion of two terrariums with exotic reptiles. The luxury vessel sleeps 12 guests and requires a crew of 27 members for its upkeep.