Billionaire Andrei Skoch, the richest man in the Duma, was on the receiving end of some unpleasant news. U.S. authorities have obtained a warrant to seize the Russian steel oligarch's private plane, valued at over $90 million, for violating U.S. sanctions for Russia's invasion of Ukraine. Skoch owns the $156 million superyacht Madame Gu and a 3A-MGU chopper in addition to his private plane, the P4-MGU (an Airbus A319-100 aircraft). The DOJ wrote, 'Skoch is the beneficial owner of the Airbus through a series of shell companies and trusts tied to his romantic partner.' The statement read, 'The U.S. Department of the Treasury's Office of Foreign Assets Control (OFAC) designated Andrei Skoch as a Specially Designated National (SDN) on or about April 6, 2018 "for being an official of the Government of the Russian Federation," "a deputy of the Russian Federation's State Duma," and because of his "longstanding ties to Russian organized criminal groups, including time spent leading one such enterprise."



CNN shared that the plane is believed to be in Kazakhstan. Kazakhstan's Embassy in the United States did not immediately respond to a request for comment shared Reuters. In June, the United States Department of Justice moved to seize Roman Abramovich's private jets, estimated to have a combined value of more than $400 million. It included a Gulfstream G650ER and a Boeing 787 Dreamliner, believed to be the most expensive private aircraft in the world.

Other formidable assets of Andrei Skoch's caravan –
324-footer megayacht Madame Gu was one of the first yachts to go dark as the $156 luxury vessel was a target of U.S. officials in addition to the private plane ($90 million) and chopper ($9 million) belonging to the tycoon. The vessel, the helicopter housed on it, and the private plane was declared "blocked property." Even so, the billionaire has managed to keep Madame Gu out of their claws successful for months by turning off transponders.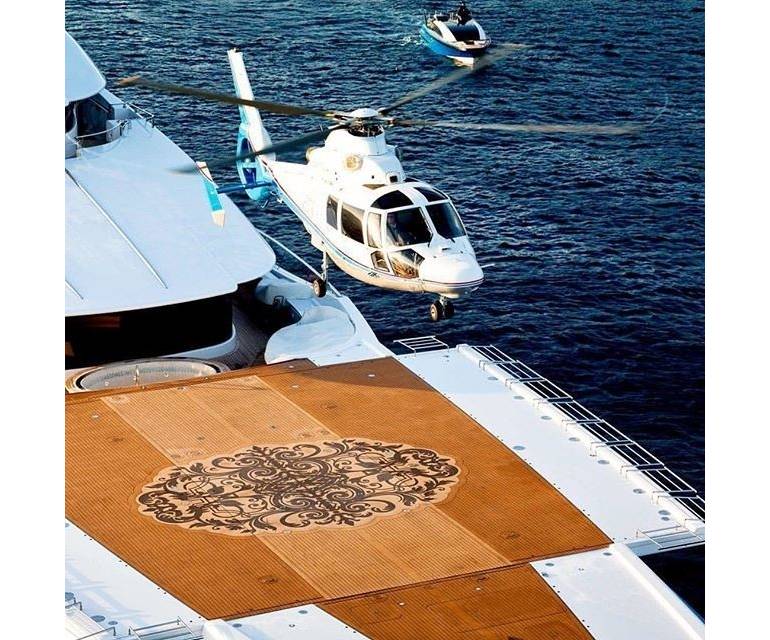 The vessel is currently moored in Dubai, and its AIS was updated 5months ago as per Marine Traffic. With the U.S. officials obtaining a warrant for the private plane, it's only a matter of time before the yacht resurfaces again.

About Andrei Skoch:
The Russian billionaire businessman has been an integral part of the State Duma of the Russian Federation since 1999 and is currently worth $5.8 billion. As a member of the Duma, he cannot own stakes in businesses. Hence, his shares in USM are held by his father, Vladimir, and his daughter Varvara. Skoch served in the Soviet Army in 1984 and later built a memorial to fallen Russian soldiers in Lushun, China, formerly known as Port Arthur, the site of the bloodiest battles of the 1904-05 Russo-Japanese War. The benevolent Russian provided veterans of the Great Patriotic War from the Belgorod region with personal VAZ-2105 (3000 vehicles for 260 million rubles).