Old habits die hard, especially in the case of the $500 million megayacht Nord. The 465-foot vessel, owned by Russia's richest man, Alexei Mordashov, has once again gone dark in the Indian Ocean. Whether we call it déjà vu or a deliberate move, the Lurrsen mammoth, which was en route from Vladivostok to Seychelles, has repeated its actions by turning off its AIS transponders. Last year, Nord was making its way from Hong Kong to Cape Town when this 10,000-ton luxury vessel mysteriously vanished.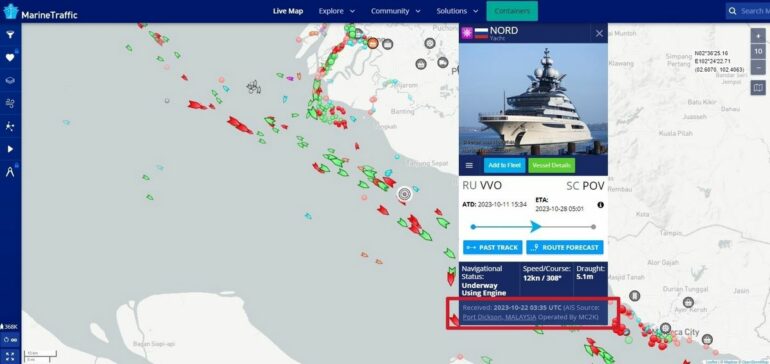 After departing from Victoria Harbor, Mordashov's extravagant ship, adorned in a tuxedo-like appearance, embarked on a 19-day journey to Cape Town, with an expected arrival date of November 9, 2022. However, it once again disappeared from radar after crossing the Malacca Strait in the Indian Ocean. At that time, the YouTube channel eSysman SuperYacht reported that the opulent vessel was spotted in the Maldives nine days into its voyage, specifically in a location called Adu Atoll.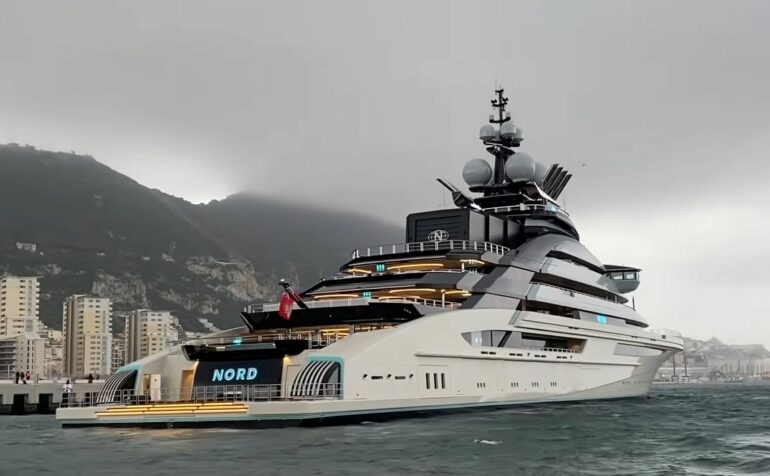 As we have mentioned, a pattern seems to be emerging here, and it wouldn't be surprising to witness the Lurrsen giant reappear in the Maldives yet again. Regardless of where the Nord ultimately drops anchor, be it Seychelles or the Maldives, it is a ship that is easily recognizable and identifiable. Formerly known as Project Opus, this $500 million vessel boasts six decks and can accommodate 36 guests in 20 luxurious cabins.

Its impressive features include a spacious swimming pool, a Jacuzzi on the sun terrace, a spa, a diving center, a cinema, a beach and barbecue area, as well as a tender garage. Its affluent owner, Alexei Mordashov, is the largest shareholder of Severstal, Russia's fourth-largest steelmaker, and is worth an estimated $18.3 billion.