Manchester City owner Sheikh Mansour bin Zayed could not be happier with his soccer club after it secured a historic treble in the 2022/23 season, becoming the second English club in history after their arch-rival Manchester United to win the Premier League, FA Cup, and Champions League in the same season. While the celebrations are not expected to end anytime soon, the winning squad is hoping to party in style with the club's billionaire owner on his $600 million megayacht Blue. A Dailystar report quoted a City insider, who said: "His boat was the talk of the dressing room when he took delivery of it and they hope to get an invite when the team visits Saudi Arabia in December for the Club World Cup."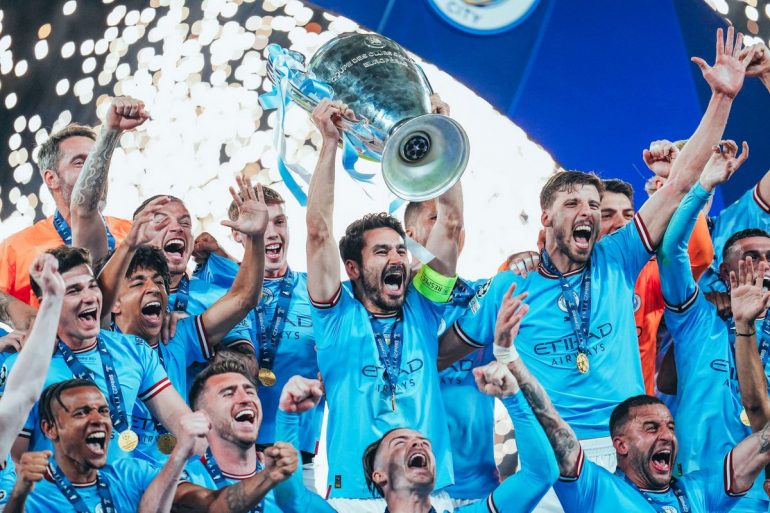 Named after the club's official color, the gigantic luxury vessel was delivered to Sheikh Mansour last year. It's not only one of the most expensive superyachts ever made but also the fourth-largest luxury vessel with a length of 160 meters. In fact, the Lürssen-built superyacht is so massive that it takes a whopping $640,000 to refuel the vessel to the brim. For the same amount of money, you can buy a 2-bedroom apartment in New York along with not one but two Tesla Model S cars for you and your family to travel around. However, for Blue's billionaire owner, the refueling cost is nothing more than chump change, especially considering the fact that the superyacht is worth $600 million and it takes around 10 percent of that value every year to maintain the vessel.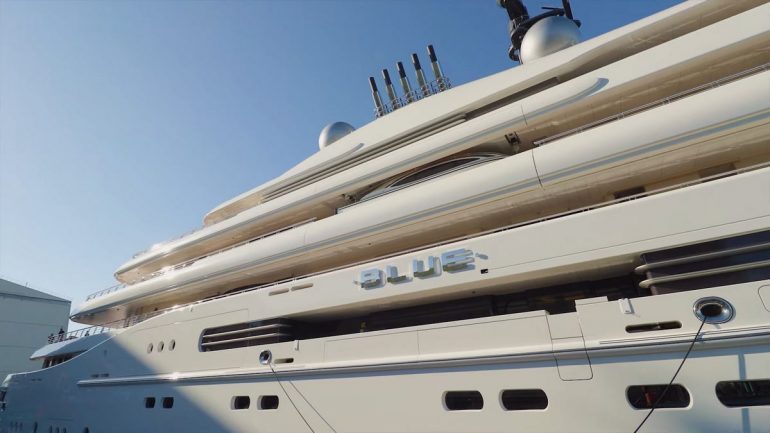 While Lürssen has never officially revealed the capacity of Blue's fuel tank, it is estimated to be around 300,000 gallons. Just for comparison's sake, the mighty Boeing 747 jumbo jet has a fuel tank capacity of 63,000 gallons. Blue is powered by a highly efficient diesel-electric hybrid propulsion system developed by Lürssen. The megayacht also has an electric Azimuth Pod Drive that can be used for either electric propulsion or for generating electrical power to operate the vessel at higher speeds. Furthermore, Blue is equipped with a state-of-the-art exhaust after-treatment system and a wastewater treatment plant that allows the treated wastewater to be safely disposed of in 'drinking water quality'.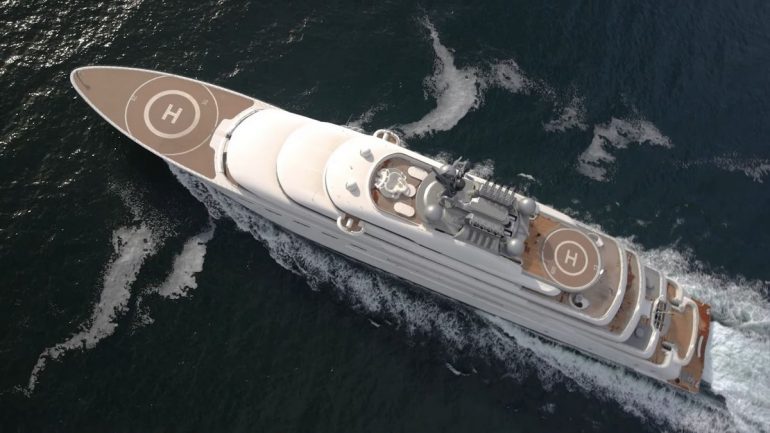 The 160-meter superyacht has a contemporary exterior design along with a more traditional interior, both penned by Terence Disdale Design. She is built with a teak deck, a steel hull, and an aluminum superstructure. The superyacht has a pair of helipads (a large helideck at the bow and a smaller helipad aft), while each of the four upper decks features a large alfresco entertaining area.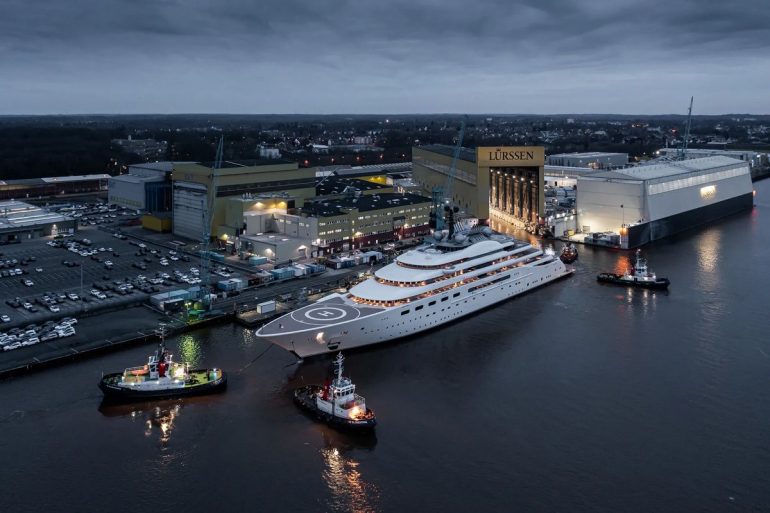 There is a swimming platform connected to a beach club and forward stateroom balconies on either side. While Lürssen has remained tightlipped about it interior of the vessel and its amenities, insiders claim that Blue can accommodate 48 guests in 24 cabins along with a dedicated crew of 80.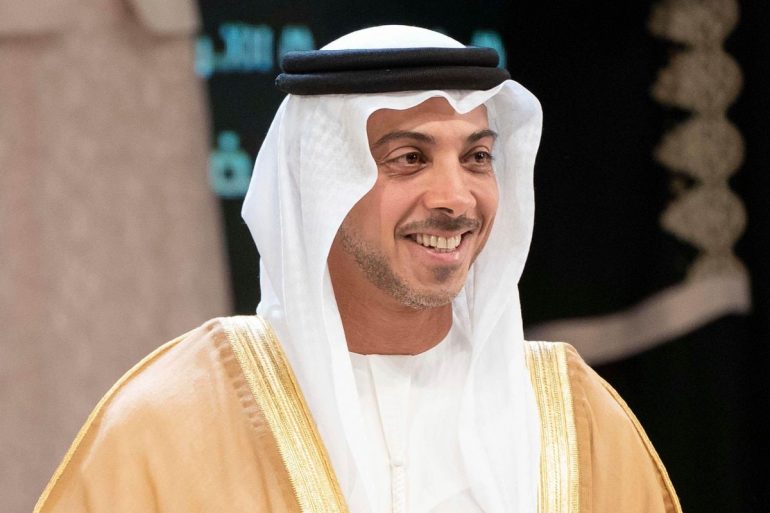 Who is Sheikh Mansour bin Zayed?
Sheikh Mansour bin Zayed bin Sultan Al Nahyan, often referred to as Sheikh Mansour, is a member of the ruling family of Abu Dhabi and is the current vice president and deputy prime minister of the United Arab Emirates. The 53-year-old is involved in various government-run companies in the UAE, along with being the chairman of the UAE central bank and the vice chairman of Mubadala Investment Company – the Emirati state-owned sovereign wealth fund. The Emirati royal purchased the Manchester City club in 2008 for around $300 million, making it one of his best investments. His personal net worth is estimated to be around $30 billion. In addition to the $600 million superyacht Blue, Sheikh Mansour also owns the 147-meter Lürssen superyacht A+. Previously named Topaz, the vessel can accommodate up to 62 guests in 26 lavish cabins and features amenities like a dance floor, beach club, a well-equipped gym, a wellness center, a spa, Jacuzzi, steam room, and a beauty salon.
Note – As of writing this article, according to a Zillow listing this two bedroom apartment on Manhattan's 57th street is available for $460,000. A Tesla Model S starts at $88,000.