How creative can you get with a cycle? Vandeyk Contemporary Cycles explains the concept by creating 'an art object on two wheels.' The company unveiled the Purple Blast – a new collection meant to be an icon of art, design, technology, and class. It was fully hand-crafted in Germany and is strictly limited to 25 pieces. The cycle was staged in an exclusive short film on NOWNESS, shot by London-based art and design practice United Visual Artists (UVA), transforming a bicycle wheel into a hypnotic homage to early op art.

It is enriched with the Shimano Dura-Ace Di2 electronic shifting technology with fully integrated wiring, Columbus XCr stainless steel frames. It has used components from premium manufacturers such as Chris King or ENVE Composites.


The fiery purple paint job was done in a highly sophisticated shop, well-known for their work on super-sports cars.


The whole bicycle will ride in for $16,300, while the frameset consisting of frame, fork, stem, and headset will come for $8850.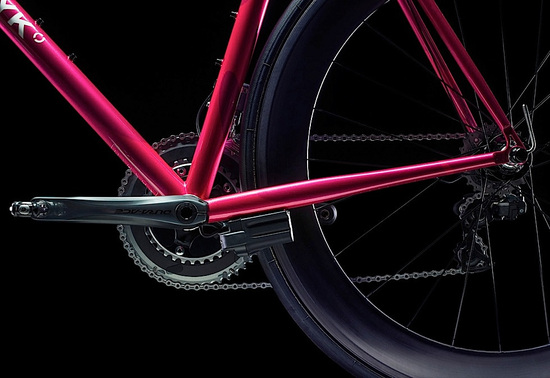 [Vandeyk]