If you think the Ram TRX Warlord with its six wheels is massive, wait till you see this custom-built automobile that's officially the world's biggest SUV. Built using two different SUV models and a military truck, this Mad-Max-style vehicle can absolutely eclipse even the biggest trucks available for sale. Behold the Dhabiyan, an SUV that measures 35 feet long and weighs an astronomical 24 tons. It was designed by renowned Dubai-based car collector, Sheikh Hamad Bin Hamdan Al Nahyan, aka Rainbow Sheikh, and is part Jeep Wrangler, part Dodge Dart, married to a core structure borrowed from the Oshkosh M1075 military truck. The automotive behemoth made its public debut back in 2019 and is still one of the craziest creations we've ever seen.

As you would have guessed, the components used from the Jeep Wrangler and the Dodge Dart are mostly cosmetic in nature which serve the purpose of making the military truck look like a vehicle that belongs on public roads.

The Sheikh designed the driver's cabin mostly out of the Wrangler, while the rear end of the massive SUV features components from a Classic Dodge Dart. Under the shiny skin of the Dhabiyan are the chassis and mechanical components contributed by an Oshkosh M1075 military truck.

If the Mercedes-Benz G63 AMG 6×6 seemed crazy with its six wheels, the Dhabiyan has 10 massive wheels to make it float over the most challenging obstacles and 4 spare wheels attached to the sides. Weighing over 24 tons, the Dhabiyan obviously needs a massive engine to make it move.

It is powered by Oshkosh's 15.2-liter Caterpillar diesel engine that can produce 600 horsepower and massive amounts of torque. The gigantic SUV is believed to be currently on display at the Emirates National Auto Museum. You have to watch its videos on YouTube where you can see the monstrous automobile glide over sand dunes.

Rainbow Sheikh and his crazy car collection
Abu Dhabi's Sheikh Hamad bin Hamdan al Nahyan used his share of UAE's oil money to build himself one of the craziest car collections that are made of some of the most bizarre automotive creations, including the Dhabiyan. When he got married, he famously ordered Mercedes-Benz to build him an S-class for every color of the rainbow from the upholstery to the wheels, which earned him the nickname "The Rainbow Sheikh".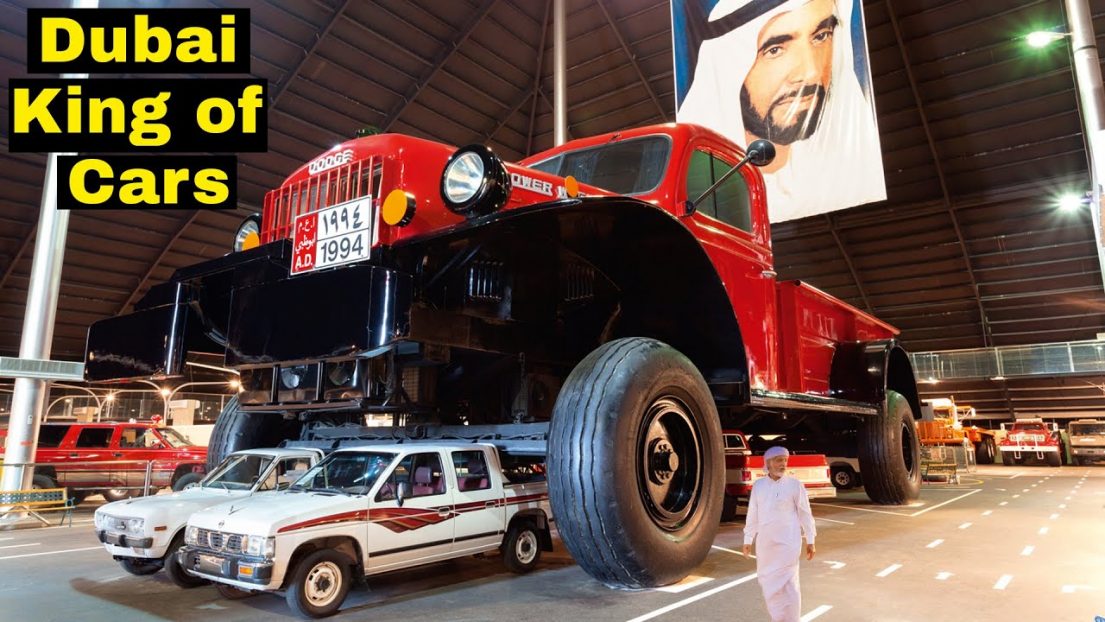 His Emirates National Auto Museum built in the middle of the Arabian Desert houses most of his outlandish automobiles, including a 64:1 scale Dodge Power Wagon that comes complete with four air-conditioned bedrooms, a living room, and a bathroom. He even recently added a supersized version of the Hummer H1 that stands 21 feet tall.