Located amid Joshua Tree National Park's famous boulders are some of the unique homes in the world. The Bubble Tent is one such example, and the most talked-about is Dolittle House by Jay Doolittle, who started building the house in 1987 with his wife, Bev. It looks more like a sci-fi lair, but today we are more interested in talking about something that lies beneath. Owing to collaboration between Hästens and the Doolittle House, the world's largest Hästens 2000T bed now sits among the other sustainable one-of-a-kind objects. It has replaced the infinity pool installed by Kendrick Bangs Kellogg, one of its largest rooms.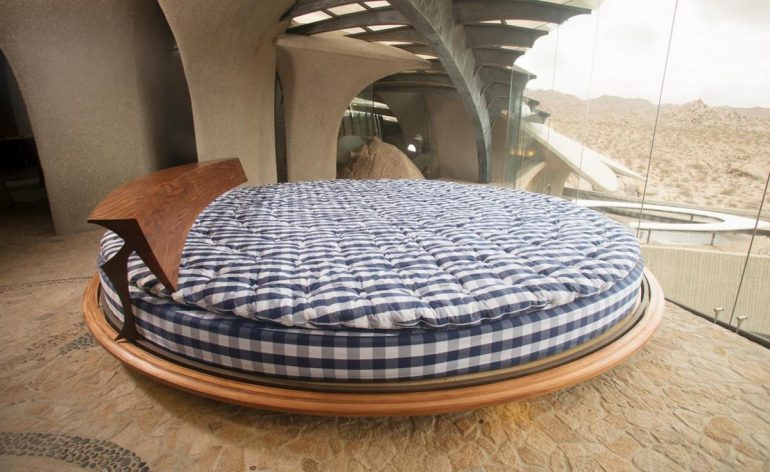 This commodious, circular bed by Hästens looks apt in the sunroom and is a much better way for guests to plop down comfortably and soak in the sun and scenery without effort. Hästens partner Carl Larsson shared, 'Both Hästens and the Doolittle House showcase how art can come in many different forms, such as architecture and craftsmanship. By working closely with [the house's original interior designer] John Vugrin, we were able to create a timeless piece of art in the form of a bed that allows all who enjoy it firsthand to create their own lasting personal memories while overlooking the Joshua Tree landscape.'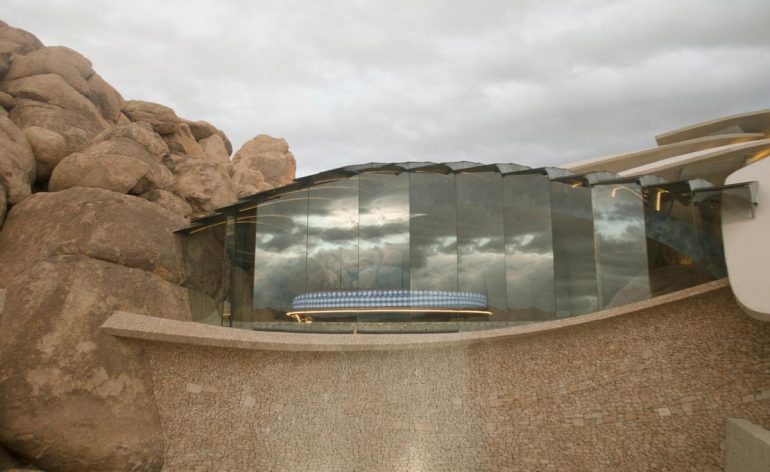 The world's largest Hästens 2000T spreads 14 feet in diameter and echoes the Doolittle House's rounded forms. It's the final and ideal addition to the home that confirms to no norms, and a circular bed adds to the aesthetic seamlessly, like it was always meant to be there. The mammoth-of-a-mattress took over six months to create using the finest all-natural materials. It comes attached to an African mahogany wooden frame and blends well with Kellogg's voluptuous architecture. A century-old brand, Hästens, is gaining even more attention due to its collaborations with brands like Supreme. They even opened a Sleep Spa hotel in Portugal where guests can sleep like babies.
[Via: Wallpaper]