Saudi Arabia's Crown Prince, Mohammed bin Salman, has spearheaded a wave of development that not only aims to reduce the nation's reliance on oil but also position it as a hub for holidays and entertainment, featuring unparalleled tourist attractions. Qiddiya, an integral component of Saudi Arabia's Vision 2030 plan, joins other prominent projects such as Neom City, Amaala, Roshn, and AlUla in diversifying the country's income streams and promoting economic and social development.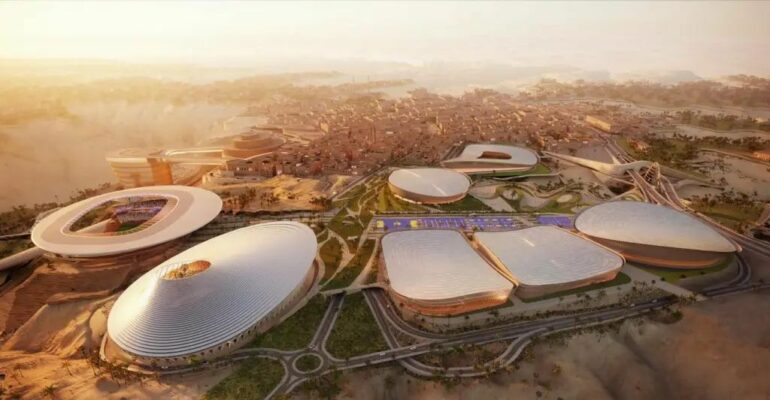 This multibillion-dollar entertainment destination, situated 45 kilometers away from Riyadh, is set to become the world's largest entertainment city, surpassing even Florida's Walt Disney World. Visitors to Qiddiya will encounter more than 300 facilities, including theme parks, water parks, a sports city, adventure experiences, and cultural attractions.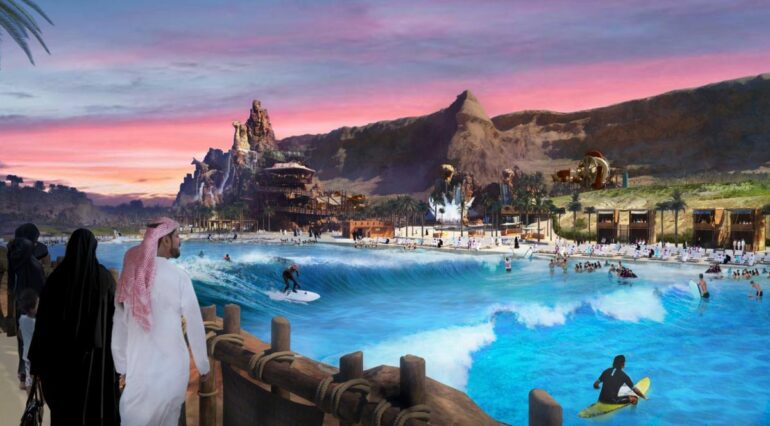 Additionally, there will be numerous shopping outlets, dining options, a performing arts theater, a multiplex cinema, an aquatic center, and a motorsports facility. Philippe Gas, a Disney veteran and the CEO of Qiddiya, describes it as an incredibly exciting project, representing the world's largest venture in entertainment, sports, and the arts, all integrated on an unprecedented scale. This colossal endeavor, almost three times the size of Walt Disney World, promises days of entertainment purely based on its sheer size. Qiddiya spans an area of 366 square kilometers, with its first phase scheduled to open by 2023. Let's delve into the details.-

Qiddiya and the world's largest Six Flags Park:
The first phase will introduce the world's largest Six Flags theme park, known as Six Flags Qiddiya. Scheduled to open in October 2024, it will serve as a one-stop destination for family fun, spread across six themed lands, each offering a heart-pounding array of record-breaking rides. Notable areas include Steam Town, Twilight Gardens, Discovery Springs, City Thrills, Valley of Fortune, and Grand Exposition.

However, the standout attraction at Six Flags Qiddiya is Falcon's Flight, an exhilarating ride spanning approximately 4km, reaching speeds of up to 155mph, and featuring a jaw-dropping vertical cliff dive from a height of 525 feet, simulating the sensation of diving from a skyscraper. It will overthrow the Formula Rossa at Abu Dhabi's Ferrari World, which is currently the world's fastest roller coaster that zooms to upto 240 km/hr.

The Kingdom's first-ever and the regions largest water park:
Qiddiya will also boast the world's only water theme park to offer a unique blend of dry and wet rides. With a budget of $750 million, Saudi Arabia's first and the regions largest water park will cover 252,000 square meters and feature nine themed zones.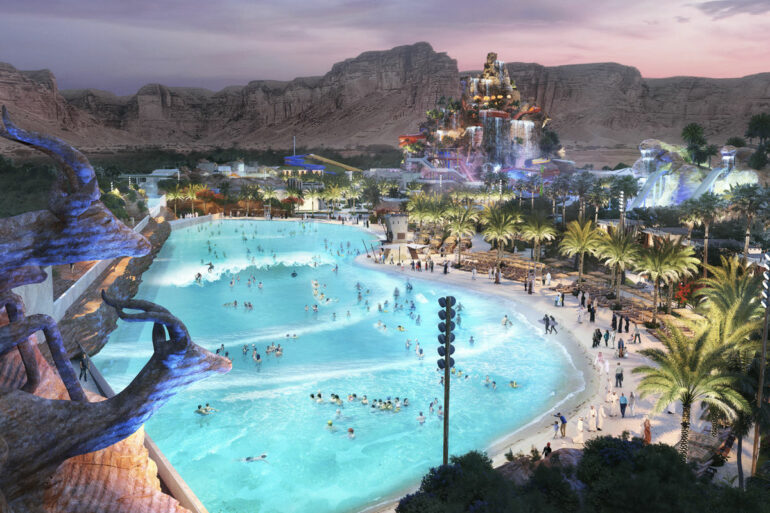 This outstanding family entertainment destination will surpass Dubai's Aquaventure Waterpark at Atlantis, The Palm, with its several themed zones and no fewer than 17 food and beverage and retail outlets. In line with Crown Prince MBS's sustainability vision, the new water park has been designed to minimize water usage through recycling and smart practices, with some rides using 75 percent less water than those in other water parks.

A motorsport circuit rivaling Monaco:
Recognizing the need for luxury, Prince Khalid bin Sultan Al-Abdullah Al-Faisal, President of the Saudi Automobile and Motorcycle Federation (SAMF), is enhancing the tourism experience in Saudi Arabia by developing race circuits around the Qiddiya region. These circuits, in addition to providing exceptional entertainment and adrenaline-pumping experiences, will include academies and schools for racing education. These permanent circuits will cater to motorcycles and cars in Qiddiya, hosting regular local tournaments and events around the clock in Saudi Arabia.

According to Andrew Mallery, President of Automotive & Motorsports at Qiddiya, this circuit bears similarities to Monaco's famous street circuit, featuring a 7.8 km long track. Speed Park will revolve around an FIA grade 1 racetrack, offering karting, passenger rides, driving experiences, and a wealth of action all in one park. A more detailed understanding of the events to take place at Qiddiya's circuit will emerge as it nears completion, but it is undoubtedly a spectacle in the making.

Splendid sports and arts avenues:
Qiddiya will serve as a focal point for art and culture, striving to attract 17 million visitors annually by 2030. It will feature art complexes, festival grounds, performing arts centers, plazas, and cinemas, providing ample opportunities for like-minded art enthusiasts to indulge. Sports and wellness facilities will also be abundant, with offerings such as a unique cliff-top stadium with a capacity exceeding 40,000, a Jack Nicklaus championship golf course, an aquatic center, and training centers.

As part of Saudi Arabia's Vision 2030 plan, Qiddiya is poised to accommodate 10,000 residences and generate 25,000 jobs, contributing up to $4.5 billion to the country's GDP by 2030. This mega project is indeed set to establish itself as the entertainment, sports, and arts capital of Saudi Arabia.