With the opening of the world's first Louis Vuitton airport lounge, we have found another fantastic reason to visit Qatar. As Qatar Airways Group Chief Executive Officer, His Excellency Akbar Al Baker, rightly said, "I don't think any airport in the world will ever be able to match what we have done here." indeed extraordinary, the exclusive LV Lounge in Doha is the fruit of a three-way partnership between the iconic luxury fashion brand, Hamad International Airport (HIA) and renowned Michelin-star chef Yannick Alléno.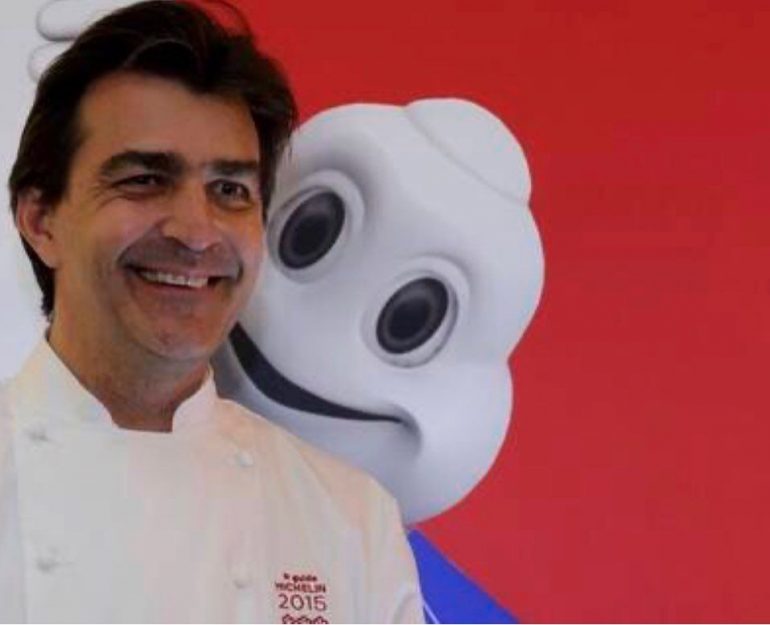 Officially called 'Louis Vuitton Lounge by Yannick Alléno', it is set inside the vast retail space and garden called Orchard, which opened in October 2022. His Excellency Akbar Al Baker shared, "This is a brand that my country is trying to project with the quality and attention to detail, the standards, and of course, most importantly, the hospitality we provide to our passengers entering my country from this gateway." He added, "Brands want to be in the best facility in the world, and where can it be better than Hamad International? Show me one airport that has this quality and this standard anywhere in the world. People can spend a lot of money building mega airports. But there is no airport that has been designed and delivered by an airline; we know what passengers want. An architect cannot build an airport. It is an airline that can build an airport."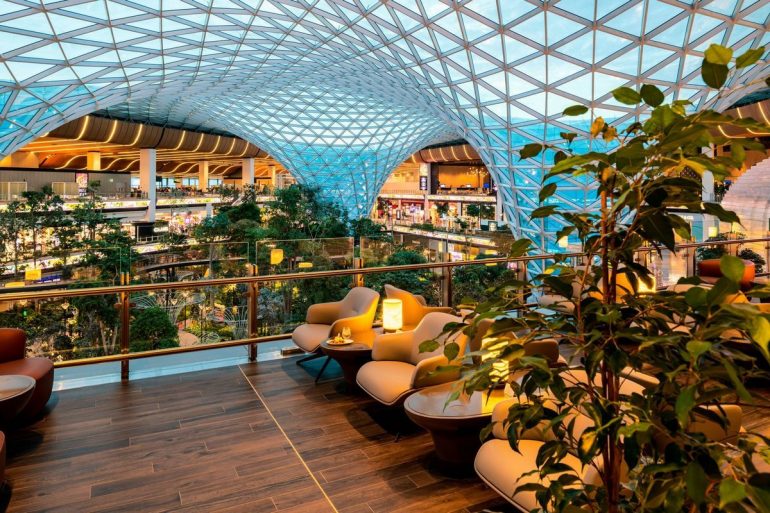 The dynamic space, as expected, is an invitation-only Lounge reserved for Qatar Airways Gold and Platinum Privilege Club members and Louis Vuitton VIPs. An elevator located at the rear end of the LV duty-free store whisks the lucky few Louis Vuitton VIPs to a haven of gastronomy and premium spirits. The Hamad International Airport is the only airport in the world with two Louis Vuitton boutiques. Moreover, Yannick Alléno, one of the world's most renowned chefs with 12 Michelin stars in his career, has curated a menu at par with the three Michelin star Alleno Paris restaurant.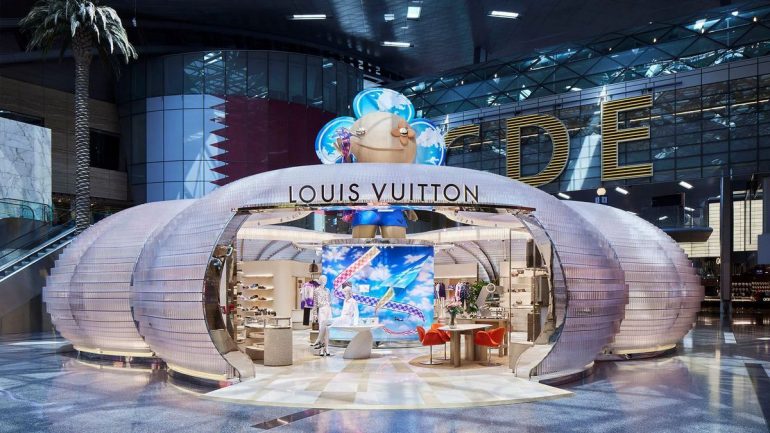 Yannick Alléno told The Moodie Davitt Report, "We are in a special place here. And when you are in the airport, I think you need something else than just a simple café or bistro. You have to be sure that wherever you come from in the world, you have what you need. And, you know, Qatar has become the hub of the world." He continued, "We have good food, sustainable food, so we work with local fish, and we have some very nice products. And the touch of Arabic food is very important for me because I know it well. I worked for the King of Morocco for 15 years. It's a 24-hour service here, we never stop – 7/7. That's a big challenge. So we did a process with the Qatar [Duty Free] team. They are fantastic. They know precisely how to do the things. I'm very impressed."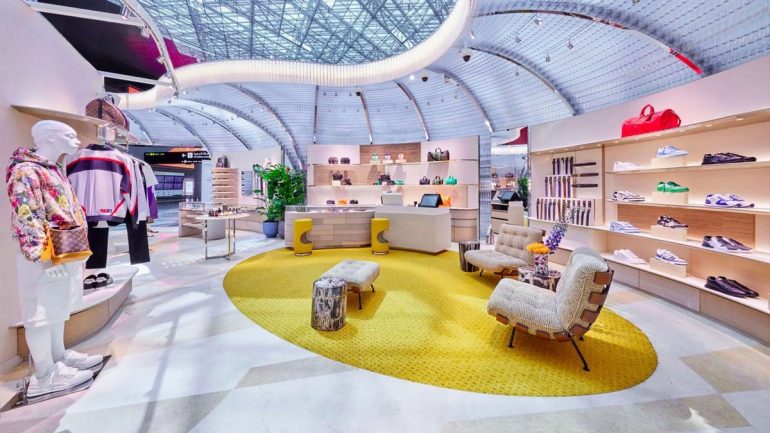 The Doha airport is known for its out-of-the-ordinary inclusions like an always open swimming pool and the first airport worldwide to get a Harrods tea room.