In a bizarre turn of events, say hello to Vincent van Gogh's ear. No simpler opening sentence could've suited the subject better. The subject of German artist, Diemut Strebe regrowing the 19th century artist's severed ear. Strebe created a living replica of the ear using the DNA of Lieuwe van Gogh, the great great-grandson of Vincent's brother, Theo, and a 3-D printer. And yes, it can hear.

Who knew the ear cut of by the Dutch artist in a psychotic fit would resurface years later. Yet, today, patrons at The Centre for Art and Media in Karlsruhe, Germany can view it and even speak to it, we hear. All thanks to a microphone system connected to a computer. If you're wondering how this even happened, Strebe will tell you about this unique art and science union.

Lieuwe and Vincent van Gogh share about 1/16th of the same genes, including the Y-chromosome that is passed down the male lineage. So, using the younger van Gogh's DNA, she grew the cells at a hospital in Boston, which she then shaped with a printer to resemble the ear, "I use science basically like a type of brush, like Vincent used paint."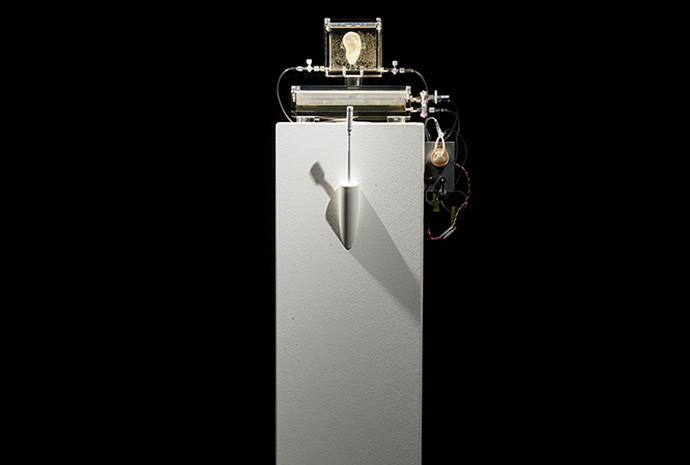 The regrown result is preserved in a case of liquid and will be on display in Germany until July 6. Strebe's future plans include moving the display to New York next year. Oh, and also, creating more installations using mitochondrial DNA from a female relative. If that weren't strange enough, the current work is called Sugababe. Kthanksbye.
[Via – Gizmodo]