It has been a difficult time for most Russian oligarchs ever since the start of the Ukraine invasion, it resulted in devastating sanctions against those close to the Russian president. One of the prominent names on that list is Roman Abramovich whose net worth has been reduced by half over the last 11 months. Interestingly, Abramovich's net worth peaked last year with an estimated personal wealth of over $14.5 billion, which made him one of the richest people on this planet.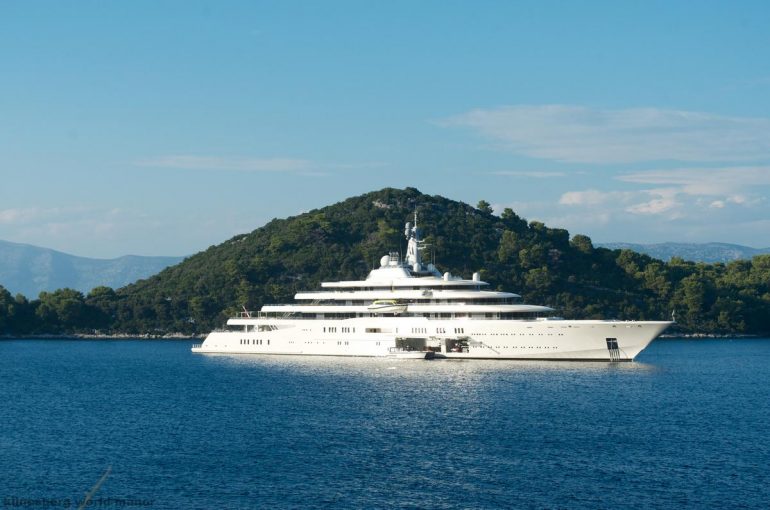 The former owner of the Chelsea soccer club is famous for living a decadent life, spending billions of dollars on ultra-luxurious superyachts and private jets. In fact, his personal toys include the world's biggest private jet, a Boeing 787 Dreamliner worth $380 million, along with two of the biggest and most expensive superyachts in existence that are worth a combined $1.3 billion.

Naturally, it's expected that a man of Abramovich's wealth, stature, and lifestyle would own some of the rarest and most expensive watches money can buy, right? Well, you'll be surprised that favors discreet style and functionality over flash when it comes wrist watches. Instead of Pateks and Rolexes, Abramovich can mostly be seen wearing a modest Polar M21.

In case you've never heard of the Polar M21 before, it's a now-discontinued digital watch that doubles up as a heart rate monitor. And, no, it's not a smartwatch but a very basic heart rate monitor by a Finnish company named Polar that came out almost a decade ago and carried a price tag of around $119 before it was taken off the market. Polar's current product line-up includes several smartwatches along with more advanced health trackers but the Russian oligarch seems to be satisfied with it as he's still often seen wearing the decade-old watch. But his love for Polar heart trackers is not new.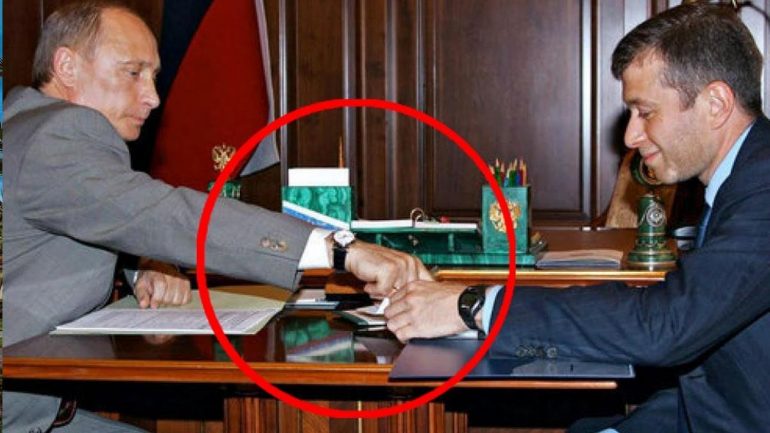 You'll be surprised that the M21 was chosen by Abramovich as a replacement for another Polar heart tracker – the M61 – back in 2013. The Polar M61 was originally introduced back in 2003 and featured a very similar design and function to the M21. The internet is flooded with pictures of the billionaire wearing Polar watches, with some of them dating back to the early 2000s. In fact, he's so attached to his Polar watch that he also chose to wear it at a formal meeting with Russian President Vladimir Putin. It was immediately picked up by the media and the pictures went viral.

No one really knows the reason behind Abramovich's longstanding obsession with Polar heart rate monitoring watches. One might think that the Russian billionaire might be an investor in the Finland-based brand and it could be his way of promoting the brand. However, Abramovich has no known business interest in Polar, which makes it even more puzzling. We can only presume that Abramovich originally decided to sport the watch to mask his opulent lifestyle and exhibit a more down-to-earth, humble image.

Many billionaires, especially from the tech world, prefer to do that as well. Bill Gates famously loves to wear affordable Casio watches, while Mark Zuckerberg and Tim Cook both prefer wearing Apple watches. Another reason could be Abramovich bought a Polar watch as a health tracker many years ago and got hooked on it. Superstition could also be a reason; haven't we seen that before? Well, who knows? But Abramovich definitely needs an upgrade.