Rolex has opened its first boutique at sea. The Swiss brand has partnered with Explora Journeys to showcase the sought-after timepiece aboard the new vessel 'Explora I.' Considering the hunger for a Rolex timepiece, it is a win-win for Explora Journeys as fans don't mind traveling the lengths and breaths of a country for it. A holiday in a posh locale, sipping margaritas with one hand while admiring your Rolex in the other, sounds like a dream come true for many deep-pocketed individuals.



The new "Rolex at Sea mono-brand store" will cater to travelers by offering a range of models and styles explained and presented by watch experts trained by Rolex. "We are elated to be partnering with Rolex, a like-minded Geneva-based Swiss luxury brand that very much shares our values and our long-term sustainable vision," said Michael Ungerer, CEO of Explora Journeys, in a statement. "It enables us to offer our discerning travelers the opportunity to purchase Rolex watches while sailing on board Explora I. We believe that this new retail location will be a must-visit destination for anyone looking to add a touch of luxury to their journey experience."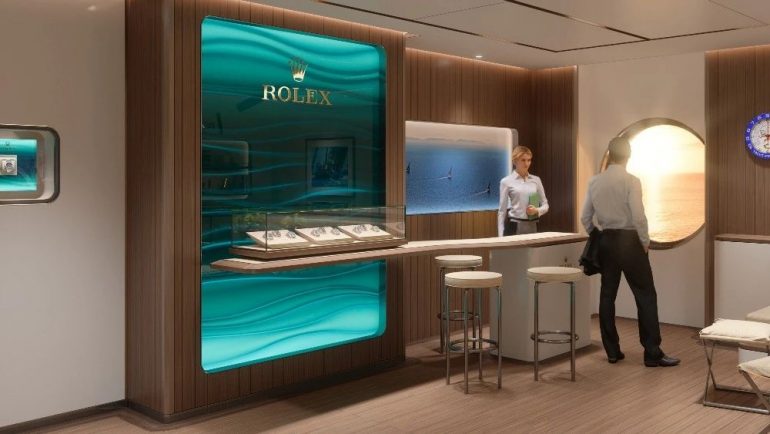 The world's first Rolex boutique at sea will open on July 17 on the ship Explora I's maiden voyage from the U.K.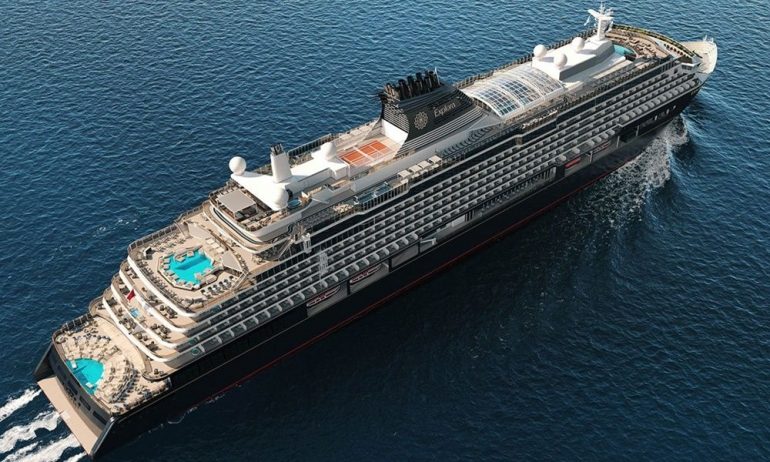 Elegant, extravagant, and packed with amenities, the astounding Explora I
Luxury cruise line Explora is the epitome of high living. Designed by Fincantieri, the massive vessel features 461 ocean-front suites with sprawling private terraces deemed the largest in cruising. Culinary delights charm the most well-traveled guests with 18 dining and drinking destinations, including six restaurants. There is plenty to choose from, from menus influenced by Japanese, Thai, Vietnamese, and Malaysian cuisines to European steakhouse and Mediterranean flavors.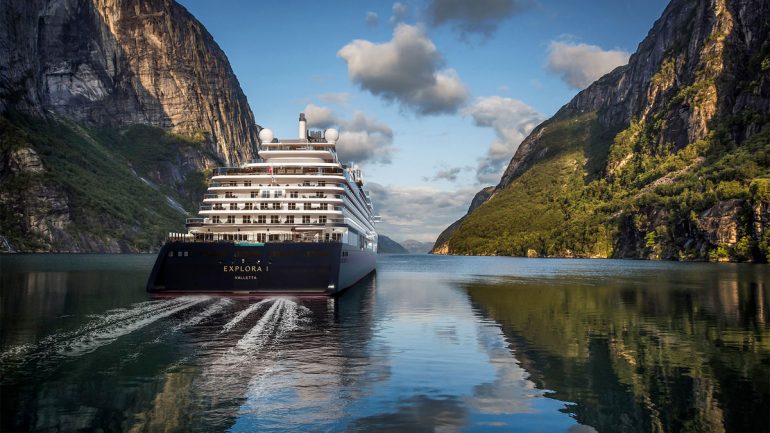 The 16-day journey from Southampton in the United Kingdom to Copenhagen, Denmark, will be a time of rejuvenation and leisure. Guests unwind in an intimate indoor-outdoor spa, cool off their nerves in not one but four pools, and spend the day lazing in 64 private cabanas. All said and done, the highlight of the Explora I will be the luxury shopping onboard, mainly the Rolex boutique at sea.