'It is not the man who has too little, but the man who craves more, that is poor". Unfortunately, the people chasing money and splurging it aimlessly are the ones who have it the most. We have a list of funny, weird, crazy, and downright outlandish tales of how billionaires have made a complete fool of them or proven how money lies in the hands of the most undeserving candidates. But it's not all bad in the big, bauble-filled world of billionaires. Some of them have done commendable jobs in building not just their infallible empires but also a large community of people who have excelled in life thanks to the rich good-doers. Let's take a look at the weirdness, misgivings, and mania of money-



Billionaire Aristotle Onassis pulls a ghastly one by donning his yacht's bar stools with whale foreskins
You may be a billionaire but you've got nothing on Aristotle Onassis who offered the ladies the world's finest champagne and a seat on the largest penis in the world! Definitely not his own, as money can't buy everything, but the Greek shipping magnate did manage to cover up all his bar stools in whales' foreskins as seat covers.

Miserly billionaire J. Paul Getty refused to pay kidnappers $17 million in ransom for his grandson
One would think that money is no object for a rich man. But the same can't be said about the man who was cheap enough to install a payphone for his guests at home. Imagine his horror when he heard his grandson was abducted and the more horrible news-a ransom note asking for around $17 million! He had 13 other grandchildren who could also become kidnap targets if he paid. So the miser negotiated his grandson John Paul Getty III freedom for $3 million after leaving him at the hands of the kidnappers in the mountains of Calabria for months.

illionaire Raj Rajaratnam, paid $4 million to Kenny Rogers to sing 'the gambler' a dozen times
Galleon Group has a couple of notorious stories up their sleeves but the one that remains one of the most repeated ones (pun intended) is about Galleon founder Raj Rajaratnam. The man once paid $4 million to have Kenny Rogers come to a birthday party at his house and sing his favorite song, 'The Gambler,' over and over again. Kenny sang the song over a dozen times. For that kind of money why not listen to the whole album or two?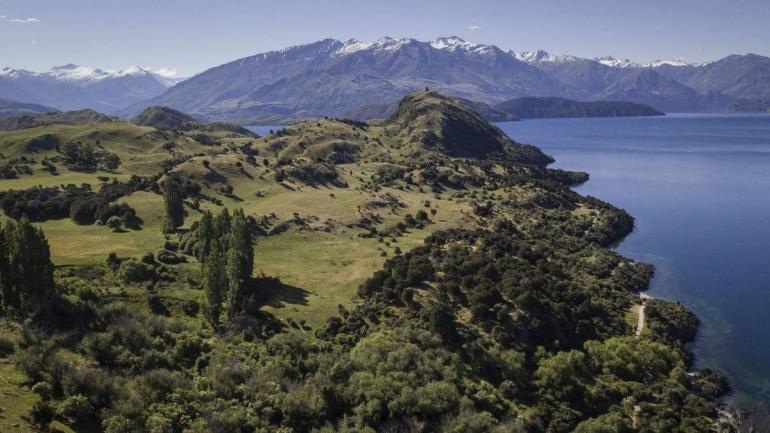 Tech billionaire Peter Thiel, purchased New Zealand citizenship to create an apocalypse retreat
A billionaire venture capitalist who co-founded PayPal is not only a vicious man but also a scared one. He wanted a safe haven for himself to cause the world as we know is doomed and approaching its devastation at breakneck speed. Where will billionaire Peter Thiele take refuge when all goes downhill? In a 477-acre apocalypse retreat in the South Island, New Zealand! He also managed to acquire citizenship of the country despite having spent no more than 12 days in the country up to that point.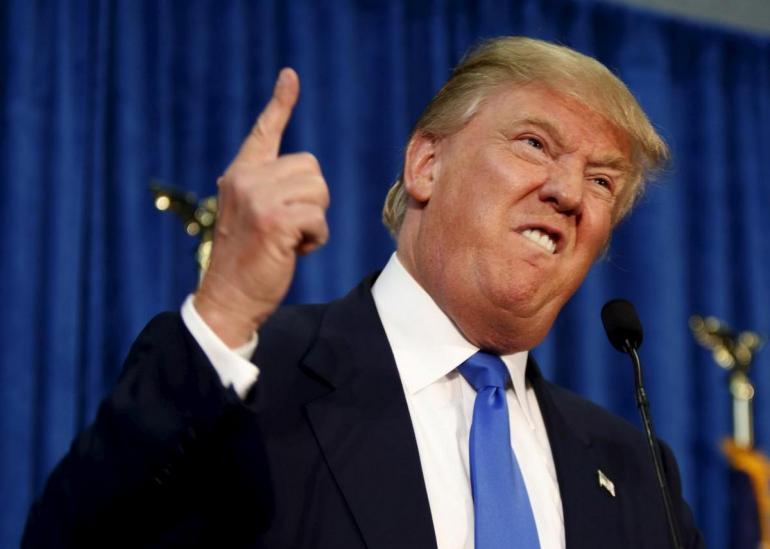 Donald Trump got offended on being called a millionaire and sued an author for $5 billion
We all know of wrongful termination, but Donald Trump has us looking at wrongful 'term'-ination in a whole new light. The arrogance of this man led him to file a defamation lawsuit against a book author who claimed the real estate magnate isn't really a billionaire. Good thing, the New Jersey appeals court didn't see the logic here and dismissed the case.

Billionaire Howard Hughes disturbed by blinding lights of a Casino's neon sign bought the casino and tore it down
Billionaire Howard Hughes was a genius businessman and film director who founded an aircraft company and set multiple airspeed records. He owned a lot of wonderful things and an OCD. combine it will unending supply of money and the man buys the Silver Slipper Casino in Las Vegas for $5.4 million only because the Silver Slipper's sign was shining in his penthouse and irritating him!

Chinese Billionaire Cecil Chao, offered $180 million, to any man who would convince his lesbian daughter out of gayness
Parents leave no stone unturned for their kids, but bribing someone to lure your daughter out of her homosexuality is both bizarre and cruel. That's what Hong Kong-based billionaire didn't shy away from in fact he openly offered $64 million to any man that could win the love of his lesbian daughter. He further increased the dowry to $180 million. I wonder how much this embarrassed his gay daughter.

Billionaire Vladislav Doronin got girlfriend Naomi Campbell a 28,524-square-foot mansion that looks like a Star Destroyer
So what if it looks like one of the weirdest homes ever; unconventional doesn't mean unlivable. Known as the Donald Trump of Russia, he roped in renowned Zaha Hadid Architects to make supermodel girlfriend Naomi Campbell a mansion inspired by the Galactic Empire's dreaded Star Destroyers. A romantic gesture? Or simply a grand one?

An Abu Dhabi Sheikh got his name carved on a private island, big enough to be seen from space
When one's superpower or prowess is wealth, certain things like your name being visible from the moon become important to you. Sheikh Hamad Bin Hamdan Al Nahyan, a member of Abu Dhabi's ruling family had workers carve his name, Hamad, in capital letters into an island. The inscription is massive spreading two miles across and each letter over half a mile high and is visible from space!

Oracle billionaire Larry Ellison hired a man to retrieve balls that go overboard his yacht
Two things about Oracle billionaire Larry Ellison are known; he is worth nearly $50 billion and his love for basketball. Ellison has installed courts on at least two of his yachts as he unwinds by shooting hoops. A result of shooting hoops is that they tend to bounce off the courts and into the waters. Solution- he has someone ride along in a powerboat behind the yacht to retrieve the balls. What a fun job!

Hong Kong billionaire bought a $48 million diamond for his 7-year old daughter
Billionaire tycoon Joseph Lau clearly dotes on his daughter Josephine Lau (the names are alike too) as he paid $48.5 million for a 12.03-carat 'Blue moon' diamond ring at a Sotheby's auction in Geneva, Switzerland. Only a day before, he bought her a much cheaper 16.08-carat pink diamond for $28.5 million. He renamed his baubles to "Blue Moon of Josephine" and "Sweet Josephine." It would kill me to see her play catch with them!

Chinese billionaire stirred a storm by sipping tea from his $36 million Ming Dynasty cup
Shanghai-based Liu Yiqian spent $36.3 million on a tiny porcelain cup from the Ming Dynasty with an American Express card. That's not the shocking part; this is- Mr. Liu decided to celebrate his Ming-dynasty purchase by sipping some tea from it. He clearly had the money but not the knowledge about the importance of these cups. Ask an art connoisseur and they will call them the "holy grail" of Chinese porcelains. You don't actually use them to drink tea.
On the bright side here are some billionaires who made good use of their money

Billionaire Robert F. Smith's paid $34 million towards student loans of Morehouse college
Not all billionaires spend like Robert F. Smith'. We wish they did and the world would be a much better place- where education, compassion, and helping each other would gain substantial importance. Billionaire Robert F. Smith did a whole lot of good by paying the education loan debt of nearly 400 graduates that cost him $34 million. The donation won't just pay off student loans, but loans their parents took will be taken care of too. He was the wealthiest African American in the country in 2018. The world needs more like him now more than ever.

Bill Gates paid $30 million for Leonardo da Vinci's Codex and gave it for free as a screensaver
The Codex Leicester is a collection of scientific writings by Leonardo da Vinci that holds the record for the second-highest sale price of any book. It was bought by Bill Gates at Christie's auction house on 11 November 1994 in New York for US$30,802,500. Just like knowledge even art needs to be shared but people can seldom afford it. The benevolent Bill Gates had its pages scanned into digital image files and distributed as screen saver and wallpaper files as part of Microsoft Plus! for Windows so everyone could enjoy them.