The love for rare and exotic automobiles amongst the super-rich from the oil-rich nations of the Middle East is well known. Recently we discussed in detail about Sheikh Hamad bin Hamdan al Nahyan, aka the Rainbow Sheikh, who owns a unique collection of some of the quirkiest automotive creations that are on display across four museums. The Middle East is strewn with such wealthy royals who possess some of the most impressive car collections in the world. However, one name that clearly stands out in that list is that of Sheikh Khalifa bin Hamad Al Thani, a 31-year-old Qatari price whose personal car collection includes pretty much all the latest and greatest limited-edition supercars, all personalized exactly to his needs.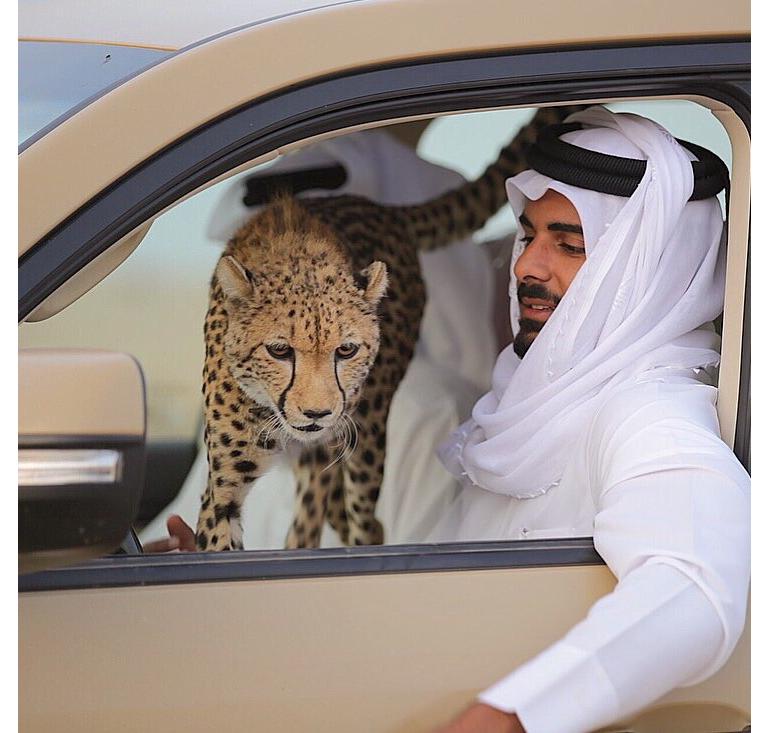 The jet-setting sheikh loves to travel with a fleet of his exotics to different supercar capitals of the world every year. Let's have a closer look at the colorful life of Sheikh Khalifa bin Hamad bin Khalifa Al Thani, also known as K.H.K, and some of the rarest and most expensive cars from his collection.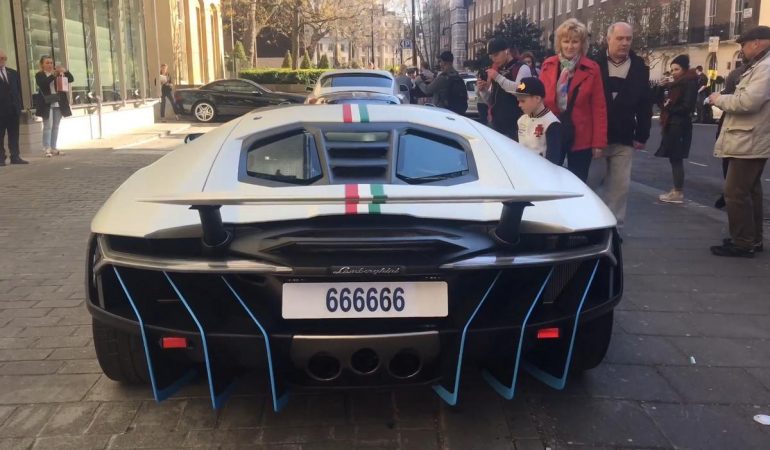 The Qatari prince is a routine visitor of London during the city's peak supercar season, often traveling with his latest automotive toys. For 2022, the sheikh came to the UK's capital along with his three new limited-edition hypercars – a Bugatti Divo, a Lamborghini Sian FKP 37, and a Ferrari Monza SP2.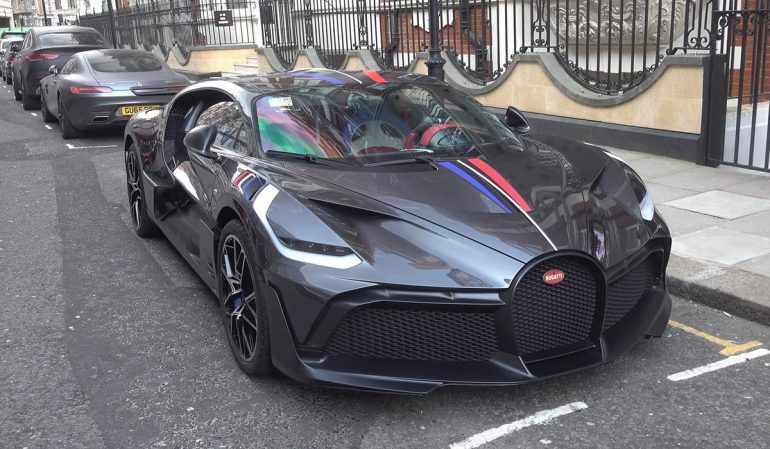 Renowned British YouTuber TheTFJJ captured the moment when the three exotic automobiles were unloaded late at night and hit the streets of London. Starting with his Divo, the hypercar is decked out in a dark gray exterior finish along with contrasting red, blue, and white stripes that mimic the colors of the French flag. It rides on special wheels that feature a dual-tone finish with black and silver colors, while the brake calipers are painted bright red.
In case you've forgotten, Bugatti Divo is a limited-production, track-focused derivative of the Chiron which is limited to just 40 units and is priced at $6 million.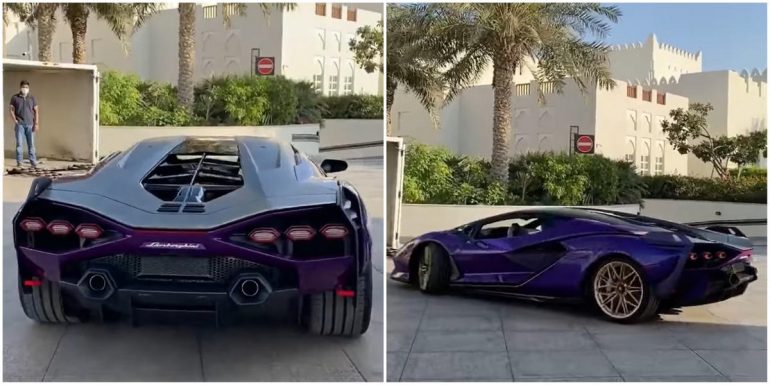 K.H.K.'s Lamborghini Sian is an attention-magnet thanks to its stunning purple paint scheme That is augmented with contrasting exposed carbon fiber components and gold wheels. It's simply jaw-dropping, to say the least. The Lamborghini Sian debuted at the 2019 Frankfurt Motor Show as the Italian manufacturer's first-ever production hybrid supercar. Lamborghini produced only 63 coupé and 19 roadster versions of the Sian, making it extremely rare.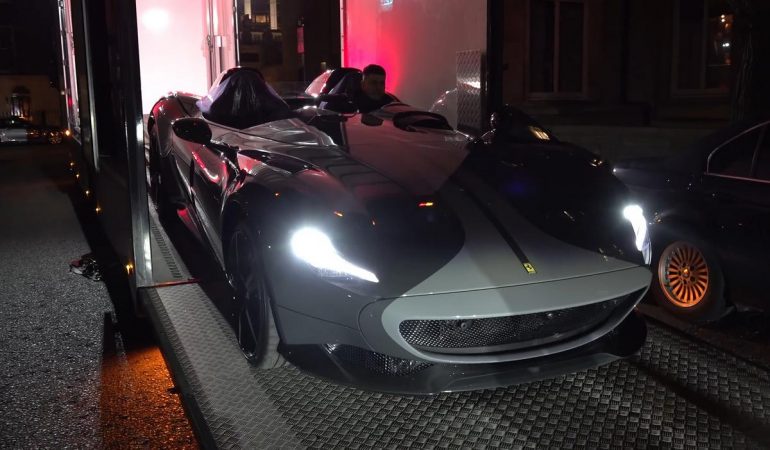 Coming to the Sheikh's Ferrari Monza SP2, its dual-tone grey finish might not be as flashy as compared to the Divo or the Sian but let's not forget that the open-top, limited-production supercar is one of the rarest modern Ferraris. Revealed in 2018, the Monza SP2 along with the SP1 marked the beginning of the new "Icona" series – a program aimed at creating special cars inspired by classic Ferrari models. The two-seat SP2 is limited to only 499 examples and was only sold to special patrons of the iconic Italian manufacturer.
If you are impressed by these three exotics from K.H.K's collection, wait till you hear about some of the other super-expensive supercars owned by him. Back in 2016, the Qatari price came to London accompanied by his McLaren P1, Ferrari LaFerrari, a Porsche 918 Spyder. That's right, the holy trinity of hybrid hypercars.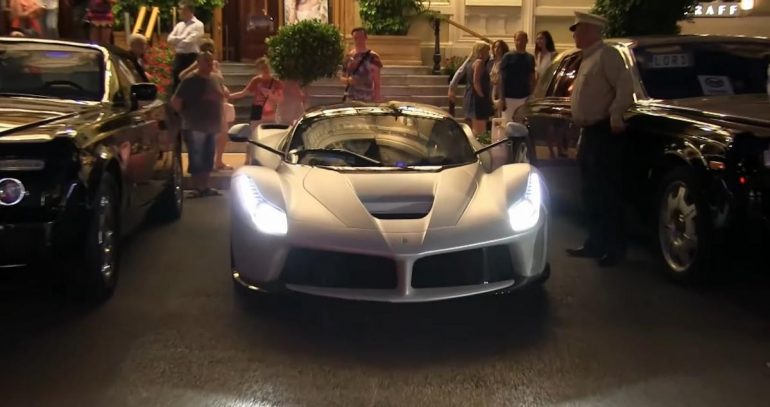 If that was not all, he also brought along a Bugatti Veyron Rembrandt, just in case he was not in the mood to drive an electrified automobile. The following year, he was in no mood to repeat any of the cars from his collection and decided to enjoy London's supercar season with a Pagani Huayra BC, a Lamborghini Centenario, a Ferrari F12tdf, and a Bugatti Chiron. Now, how do you beat that?

The Qatari heartthrob and his decadent lifestyle
Sheikh Khalifa bin Hamad bin Khalifa Al Thani was born in 1991 in the royal family of Qatar. His family's wealth comes from the Qatar Investment Authority, which controls oil and gas reserves. The Qatari prince was raised in a family that values higher education. His father, Hamad, who ruled Qatar between 1995 and 2013, attended the British military academy Sandhurst, while his mother, Sheikha Moza bint Nasser, is a world-renowned philanthropist and supporter of university education and also established an enormous college complex in Qatar. K.H.K. did his bachelor's and master's from the University of Southern California (USC); however, his education has been shrouded in controversies.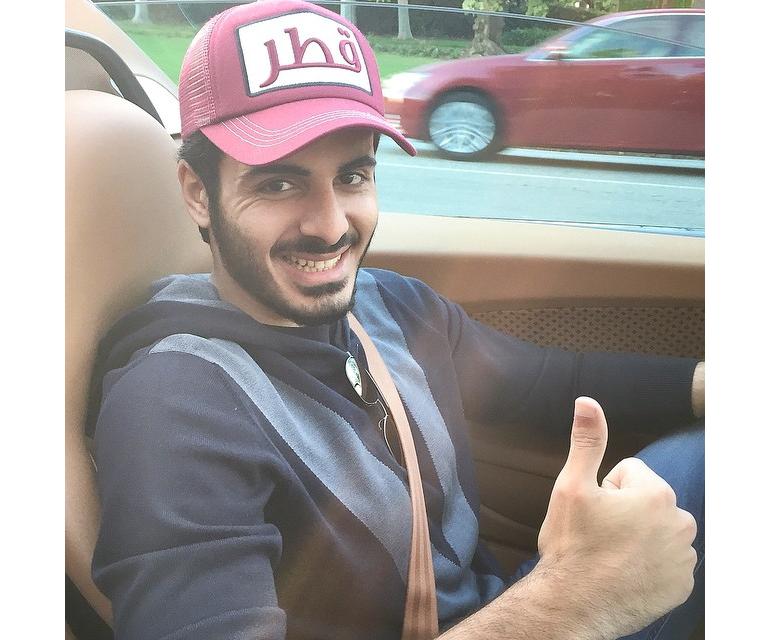 While LA has a reputation as a playground for the rich, the sheikh's flamboyant and decadent lifestyle stood out. He was also arrested in 2014 for driving at 130mph while returning from the Wynn resort and casino in Las Vegas with his entourage.

While his love for supercars is well known, his Instagram account, interestingly is devoid of anything related to cars. The prince is currently an officer in the Qatari internal security service and also Commander of Security Operations for the 2022 FIFA World Cup.