Mark Cuban, the billionaire owner of the NBA basketball team Dallas Mavericks, is an outspoken businessman who wears many hats. From amassing wealth to harboring a solid dislike for credit cards, he has ventured into various endeavors. This affluent investor's journey is a remarkable one, as he transitioned from sleeping on the floor of a three-bedroom apartment shared with six people, subsisting on mustard and ketchup sandwiches, to achieving the world record for the largest single e-commerce transaction. In 1999, following the sale of his video portal, Broadcast.com, to Yahoo for $5.7 billion, this philanthropist made an online purchase of a personal jet worth $40 million.



The man with a sharp mind and even sharper tongue (fined over $3 million for bad-mouthing refs) offered a famous piece of advice: "Don't use credit cards. If you use a credit card, you don't want to be rich," as he wrote on his blog. Despite this stance, Cuban possessed a credit card, and not just any card, but the prestigious American Express Centurion Card, often referred to as the "Amex Black Card." This card is a status symbol reserved for individuals who meet specific financial criteria and have a substantial spending history with the company.

Cuban's coveted invitation-only Black Card was put to use in 2011 to celebrate the victory of his NBA team, the Mavericks, over the Miami Heat in the NBA finals. To mark this momentous win, Cuban swiped his American Express Black Card to purchase a 15-liter bottle of Armand de Brignac champagne, an ultra-expensive champagne brand owned by Jay-Z, with a price tag in the tens of thousands of dollars. However, despite his ample financial resources, his card failed him on this occasion. Cuban's Centurion Card was declined, as he revealed during an interview on "Fair Game" on Fox Sports 1.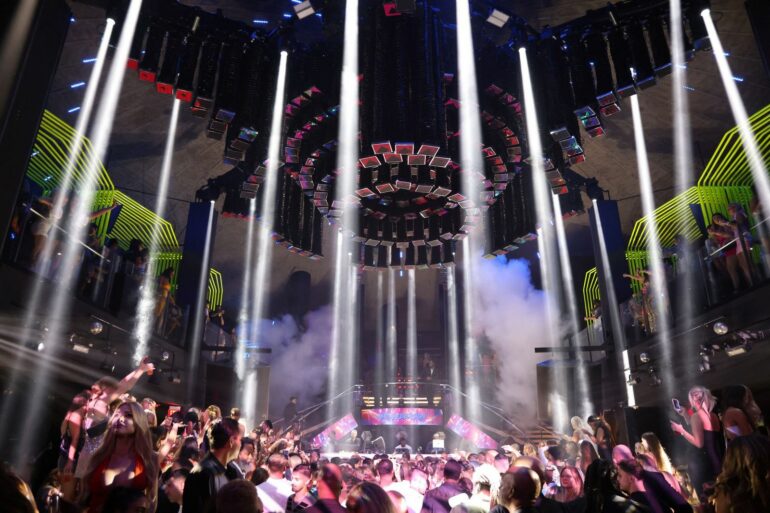 The entrepreneur, with a net worth of $5.2 billion, found himself in an awkward situation at LIV, a Miami nightclub when he attempted to pay $140,000 for a bottle of champagne. Left with no other option, Cuban had to make a phone call to American Express from the back office. He recounted, "They put me on the phone, I called American Express, and they were like, 'Sorry, sir, this hasn't been authorized. It's a new card.'" During the FS1 interview, he continued, "And I was like, 'Can I talk to your manager, please?' And they got the manager on, and I was like, 'Did you see the NBA game tonight? Are you a basketball fan?' I finally found someone who realized what was going on, and then they approved it."

David Grutman, the owner of LIV, reminisced about the incident, saying, "We were in the back because his credit card was denied." Grutman shared that Cuban contacted the Centurion Card support, declaring, "This is Mark Cuban. We just won the championship. Can I please spend some money?" Grutman also mentioned that the bottle of Ace of Spades champagne cost the Dallas Mavericks owner $90,000, and he generously left a 22% tip. It is intriguing to discover that even individuals with seemingly unlimited financial resources can encounter credit card issues when purchasing extravagant items. No wonder the man doesn't recommend them!

Mark Cuban's ownership of the Dallas Mavericks began in January 2000 when he acquired a majority stake in the team for $285 million from H. Ross Perot Jr. At that time, he became the youngest owner in the NBA. The pinnacle of their success under Cuban's leadership was witnessed in the 2010-2011 season when the Mavericks secured their first NBA championship by defeating the Miami Heat in the NBA Finals, avenging their loss from five years earlier.

What better occasion to use that exclusive Amex Centurion Card, right? The exclusive Black Card, owned by the co-founder of Cost Plus Drugs, requires a $7,500 initiation fee, followed by a $2,500 annual fee, and a minimum annual spending of $450,000 to $500,000 just to secure an invitation. For a billionaire like Cuban, who can casually spend $140,000 on a bottle of champagne in a single night, reaching this spending threshold is a minor feat. In fact, the card has no spending limit and can even be used to buy an entire sports team instead of just an expensive bottle of champagne.

Even billionaires can learn from Chinese art collector Liu Yiqian how to make the most of the coveted Black Card. The billionaire swiped his American Express credit card to buy a $170 million painting. The family earned two billion points or 132 million frequent flyer miles, winning them round-trips from London to New York in first class 733 times or, in simpler words- flying free for life!