The past few months will be remembered vividly for the remainder of our lives owing to their stolid, unusual, and nightmarish nature. We will not be forgetting the things we cooked, ate, watched, survived, and bought online during the lockdown spells. Similarly, the world of fashion too has witnessed some outlandish creations that can't be blamed on the pandemic (although the pandemic can be blamed for influencing the designer or brand's emotional quotient). These ludicrous products ended up being so talked about on the internet, I'm certain this sudden worldwide interest must've catapulted their sales too. To know more about fashion's most insane offerings, I have highlighted the top 5 pieces we couldn't stop thinking about and for no good reason: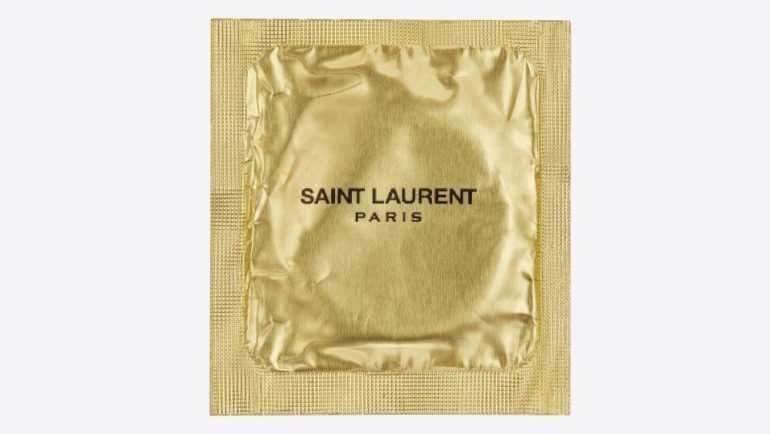 5. Saint Laurent luxury condoms:
Was Saint Laurent trying to cash on the fact that the human race will be completely locked up in our homes for several weeks? They didn't know the pandemic would cause this effect when the luxury brand released the costly condoms. The ridiculous product was simple made with the idea to create a great first impression or to be looked at differently. The fact that they tried to make a condom with a luxury gold foil shouldn't seem ostentatious to you; but that it comes in six prints like checkered, cob, zebra, leopard, heart, and the YSL monogram printed on a black cover should. Did I mention the YSL gold foil condom sells for $2.50 a pop? I can finally buy YSL!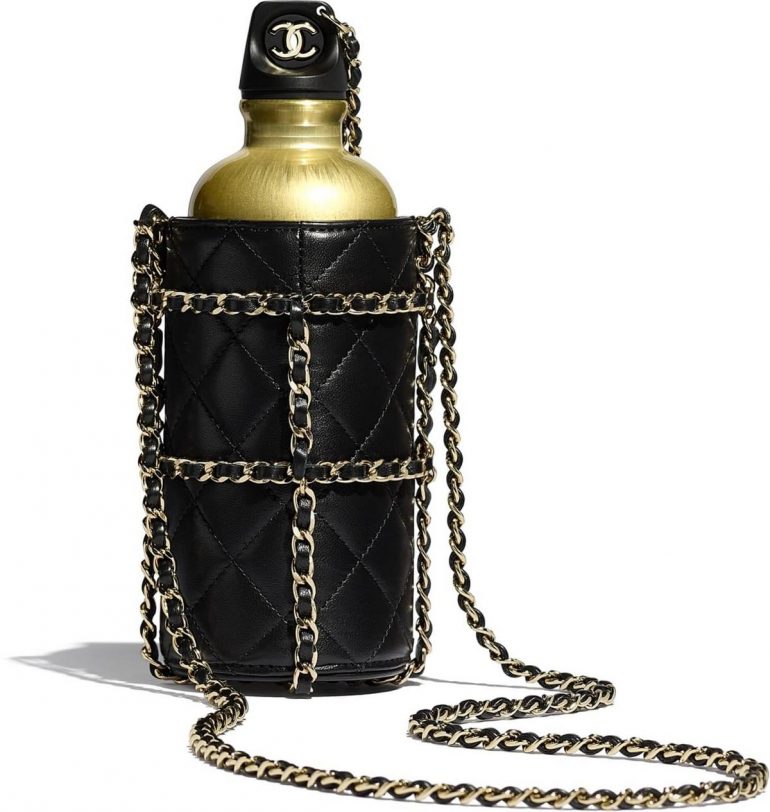 4. Chanel's gold-colored water bottle with flask bag:
This was released in September 2020 and by that time we only lived with a thirst for freedom, a thirst for the outdoors, and a virus-free world. A $5800 water bottle certainly helped nothing and no one except as a brutal reminder of our money problems and how we can't even afford a water bottle no more! Chanel's gold-colored water bottle was assisted by a lambskin 'flask bag' with signature quilted design and a long gold chain to give it the likeness of a bag. Funnily, the fashion-loving, money-loaded peeps took them all and the bottle sold like hotcakes

3. Moschino's Macro Lighter Bag:
No list of ridiculous fashionable items can complete without mentioning the king of crazy, luxury brand Moschino! Combining art, fashion, and insanity into a handbag is a talent that only Moschino possesses and the Macro Lighter Bag is proof of that (there are several others too).
Making a smokin' hot entrance took a literal turn as Moschino released a faithful replica of a Bic-style lighter complete with moving lighter wheel, a calfskin body, and the works. While it didn't light a fire on its own the $2170 oversized clutch did serve as an interesting ice-breaker.

2. Moncler's $22,200 evening gown:
No designer ever makes a couture creation aspiring for it to be compared to trash. Unfortunately, that's exactly what happened with British designer Craig Green and that's exactly what the internet dubbed his 'dreamy gown' as- an $18 sleeping bag. With a price tag of $22,150, this fancy frock was at the receiving end of the internet's ire. Some compared it to Michelin man cosplay, others thought it was a quilt and also joked how this puffy gown could help one save thousands on liposuction. Not one taker for this.

1. Moschino Baguette Bag:
Moschino known people love food and that's why they turn them into handbags. People love milkshakes, McDonald's, baguettes, croissants, and Moschino has a bag for each choice. The high-end brand is known for its playful, whimsical creations and with the carb-olicious Baguette bag; they truly outdid their previous collections. For $1,170 you can only look at this tasty oversized clutch and remain hungry.