Yes, there is a class of people for whom travelling without their Louis Vuitton trunks is the same as leaving the home without a passport. And then there is a class of travellers who wouldn't step out of their gold-encrusted bathroom slippers without getting a confirmation that their luggage has been secured in their elegant Rolls-Royce luggage. This BESPOKE range of comprises of two Grand Tourer valises, three Long Weekender bags and one Garment Carrier, meticulously designed to be housed in the luggage compartment of a Rolls-Royce Wraith. Seriously. If this hasn't given you at least a mini patch of goosebumps, then you should really not bother understanding the finer, opulence of the good life.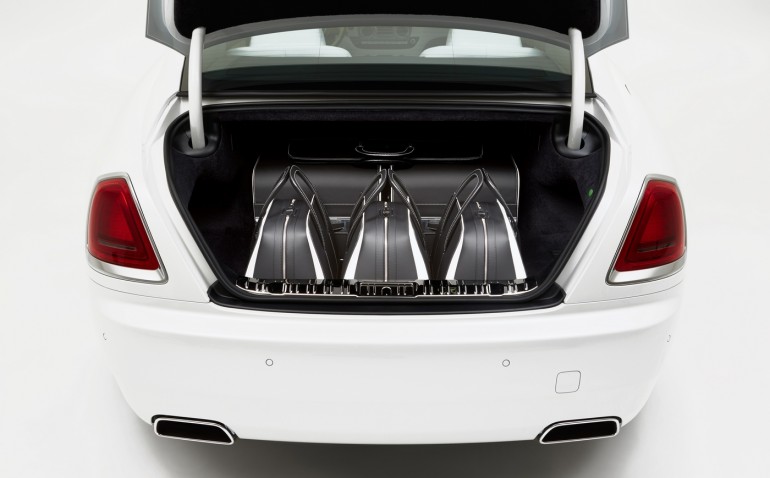 After showing men how a fine four-wheel drive is made, Rolls-Royce Motor Cars has embarked on spreading its Midas touch to design a suite of elegant luggage to complement Wraith, the most powerful Rolls-Royce ever created.


Now it was not done on some temporary whim, like certain eccentric businessmen plan to rule a country. But this was done over time, with precision and over a lot of planning and research – including talking with 'Head Butlers from some of the world's most illustrious hotels, who offered insight into the interaction between guests and their belongings'.


A lot of attention has also been given to detail. Like, the handles have been designed to provide even weight distribution so that there is no unnecessary pressure placed on the hand. The ergonomics of luggage handling was well-studied by the 'engineering' team to ensure that the luggage is effortless to carry. Like the Long Weekender. The collection even uses hi-tech, military-sounding techniques like 'a solid billet of machine polished aerospace-grade aluminium' used in the carmaker's brilliant Wraith model.


'Latest technologies and materials blended with traditional crafts and techniques' – that is the definition given for this contemporary luggage collection, which is available from Rolls-Royce Dealerships.


And finally, the price – $45,854. For priceless luxury, what is in a price tag.