Stiletto Metal Works claims, "nothing you'll find here is mass-produced." They may as well claim nothing you'll find here is produced at all, anywhere except "here." The innovative design haven is a recent attempt to kick the luxe of Louboutins and the Choos, it seems, as well as the ghosts of Halloween. Their 13-inch heel sure seems to be adapting the aesthetics of both. Care to find out if it veers more on one side?



The custom, unique, limited edition footwear production facility has created what could be a Gaga-Esque monolith of a heel. This Acrophobics' nightmare is apparently a source of immense comfort to anyone with no fear of heights and 10 minutes for practice. Either that or an extremely reliable company, preferably with strong arms! The shoe's upper shin grip, however, is touted to be trustworthy plenty.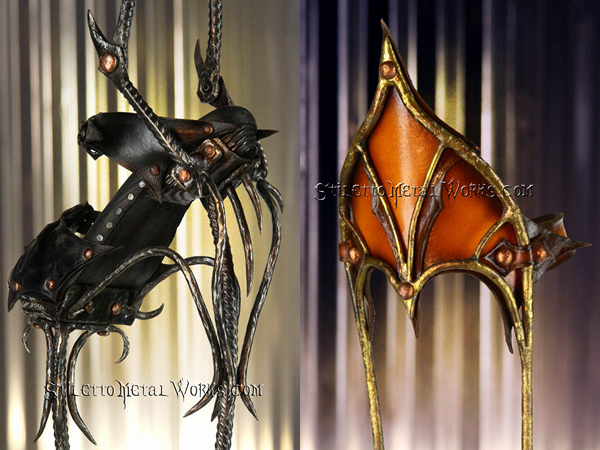 The metal and leather marvel are handcrafted, one pair at a time, with a little likeness to another set. Also, each piece has thick memory foam padding at the bottom, providing optimum support from under stretched deerskin. Perhaps if I were an Haute vampire-Lycan hybrid from Underworld, this would be my go-to stiletto, even if it falls under a formidable range of $2,000 and $6,000. But, no! Very much human, so, a 'pass' it shall be!
[Via – Stiletto-Metal-Works and Prlog]