After Milan and Bali, Bvlgari opened its first hotel in London with much pomp last week. Located in Knightsbridge, it has silver as its predominant theme as a tribute to the company's silversmith origins. The 85 rooms and suites, which are some of the largest in London, feature exclusive Bulgari furnishings, custom-made silk curtains based on their most famous jewelry designs, exquisite marbles, and unique detailing gives a rich and intimate feel. The head chef Robbie Pepin at the elegant Il Ristorante will treat your taste buds to Italian cuisine along with rare and exquisite Wines. A two-floor luxurious spa with Turkish baths, 15 private treatment rooms, and a 25m swimming pool created from sandblasted Vicenza stone are the hotel's highlights.

Apart from a very high luxury quotient, it has a green footprint thanks to intelligent lighting, a green roof, and the utilization of geothermal energy. A standard Deluxe room will cost $1,000 and upwards.
The Bulgari Hotel & Residences,
171 Knightsbridge, City of Westminster,
SW7 1DW.
Phone – 020 7591 2442.
Web – Bvlgari Hotels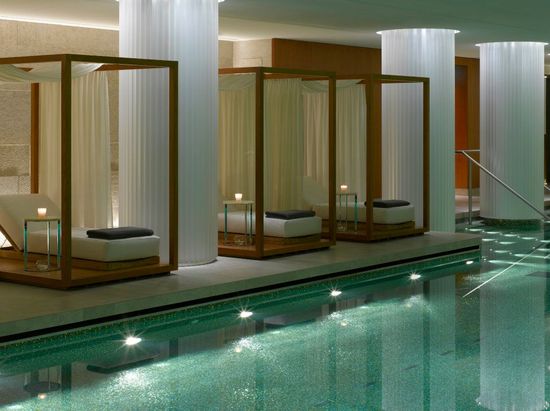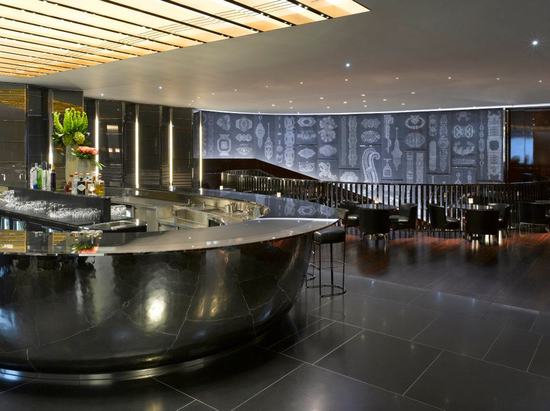 Inspired by the craftsmanship of Italian silversmithing, Il Bar is the place to enjoy the Dolce Vita in London, with an exclusive entrance from Knightsbridge Green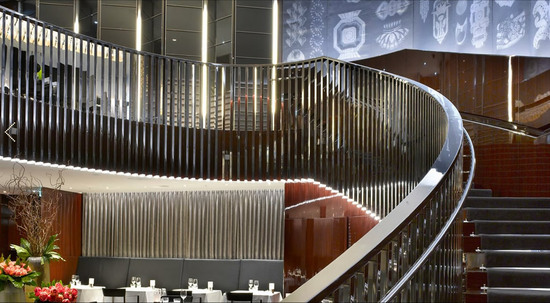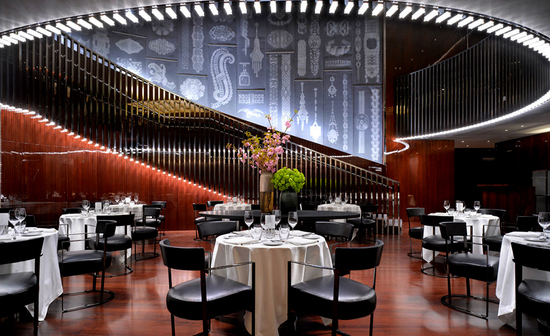 Il Ristorante evokes all the glamour of the Dolce Vita era. Sleek mahogany, beautiful fabrics and leather, the handcrafted staircase, exclusive furniture and Bulgari cutlery… every detail exudes Italian style.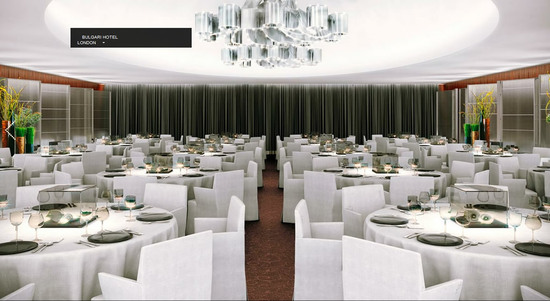 Ballroom – On one entire floor of the Bulgari Hotel in London, the stunning Ballroom, dedicated to Giorgio and Costantino Bulgari, seats up to 160 guests for lunch, dinner, an exclusive conference, or charity ball.


Private Screening Room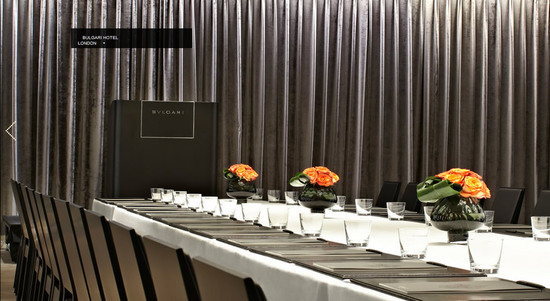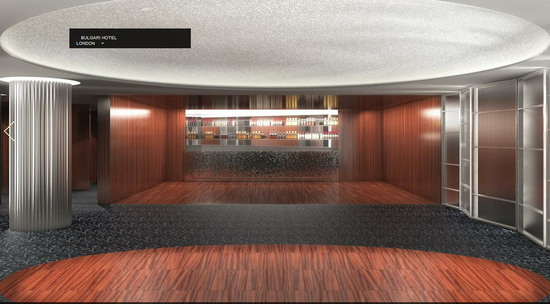 Ball room


Gym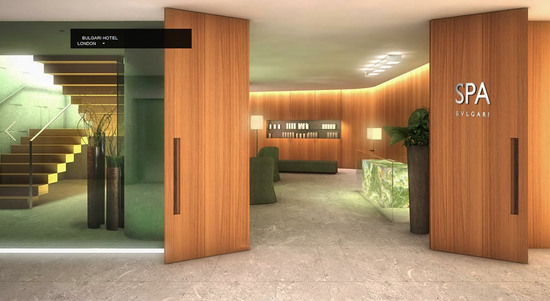 Spa and Fitness – Set over two entire floors the Spa comprises a 25m swimming pool, vitality pool, thermal experiences with ice fountains and cooling showers, relaxation room, 11 treatment rooms offering exclusive bespoke Bulgari treatments for the face and body, a fully equipped fitness centre and nail salon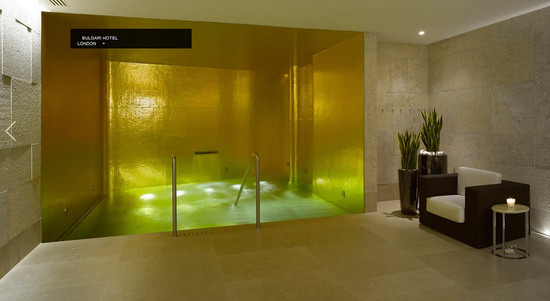 Spa Experiences – Thermal experiences form a powerful therapeutic element of the spa journey, stimulating circulation and cleansing the skin, calming the mind, and soothing tired and aching muscles.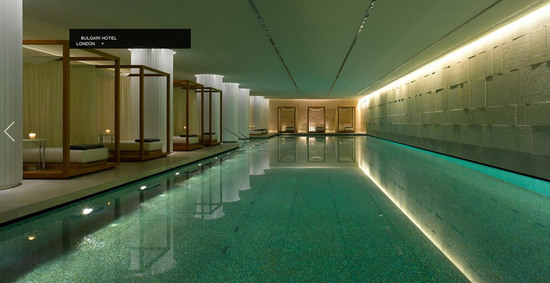 Pool – The centrepiece of the Spa is a 25m swimming pool created from sandblasted Vicenza stone, lined with green and gold leaf glass mosaic tiles and surrounded by columns and relaxing cabanas.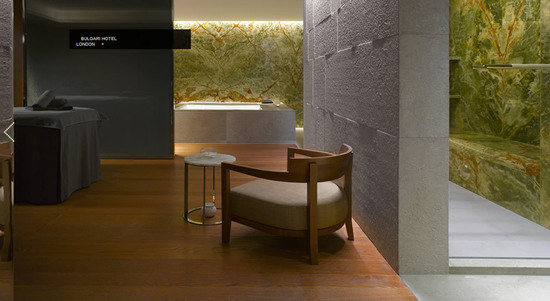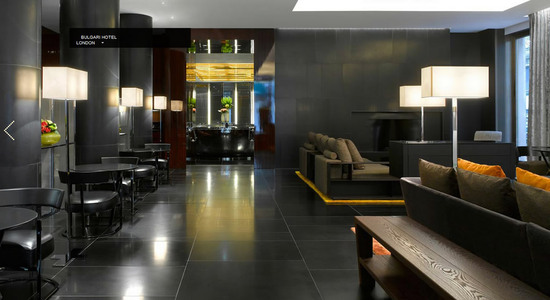 The Lounge – Moving through from the hotel entrance, past contemporary and 17th and 18th-century Roman silver pieces from the private Bulgari collection, one encounters the granite-clad lounge at the Bulgari Hotel in London.