Thanks to Mobilona – a California Company, your wish to travel to a distant galaxy will soon materialize. The company is planning for an approx. $2 billion initial investment towards developing the man-made Barcelona Island by building a "Mobilona Space Hotel" – a construction of over 2,000 hotel suites and luxury residences. This hotel has been predicted to be the tallest in Europe on an artificial island. Mobilona has roped in apogee Investors to manage the financing of the innovative space hotel.



The initial designs to the Mobilona Space Hotel, to be designed by Barcelonan architect Erik Morvan, is still to be finalized. However, sources reveal that the hotel would be a first of its kind offering guests an unfathomable out of the world experience.

Immersive building technology and integration of the Internet of Things (IoT) would turn this into a reality. All suites and residences will be equipped with immersive wall and surface displays that would provide panoramic impressions of the universe.

The development will also include the world's first Covered Marina, a 24-hour 'Space Mall,' and a 'zero-gravity spa off the coast of Barcelona.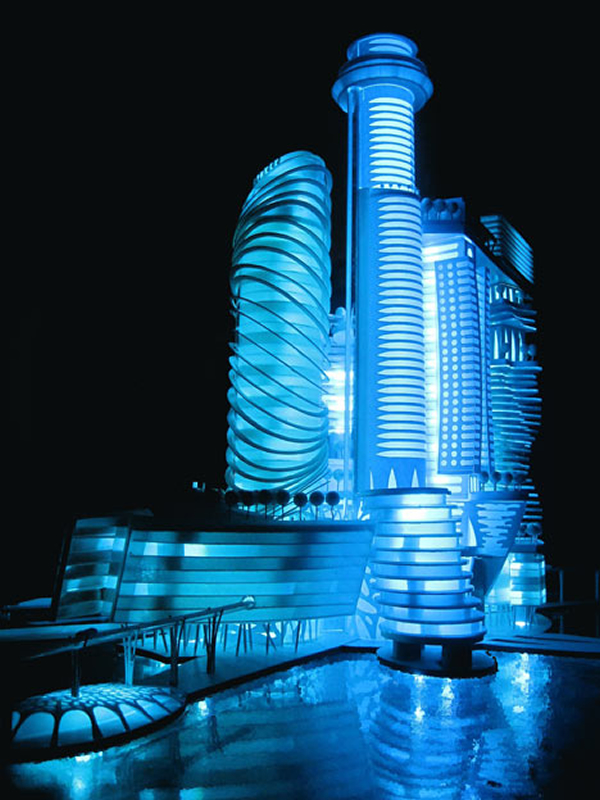 The Mobilona Space Hotel page lists current pricing details –
Buyers can currently apply for membership in the Mobilona Hotel Owners Group to reserve units at discounted preconstruction prices. A separately regulated entity will offer income-producing hotel suites and residences for purchase or resale from €495,000 to €2.6 million and penthouses from €3.9 to €20 million. Nightly rates for hotel suites will range from €300 to over €1,500, and timeshares will start at €20,000 for an annual one-week occupancy right.
Mobilona is also planning to build the same kind of establishment (Mobilona Space Hotel) in Los Angeles and Hong Kong, estimating the overall value for three hotels at $6 billion.
[Via – Mobilona]