"I spend $2,000 a month on high-end water bottles delivered directly to my house and, as a water snob, it is such a luxury," that's a statement by self-proclaimed water snob Ryan Dubs. Famous as @ryandubs on TikTok, the man created more drama over water than intoxicated men in a bar brawl. His recent video on the video-sharing app garnered more than 1.6 million views to hear the man share his water-drinking habits. Dubs works as a Creative Director and, to suffice his decadent Voss water needs, also owns four fridges in his kitchen. It was not shared as a clear skin hack or a healthy living tip. His confession left TikTok users gobsmacked as he shared spending $2000 on just water every month.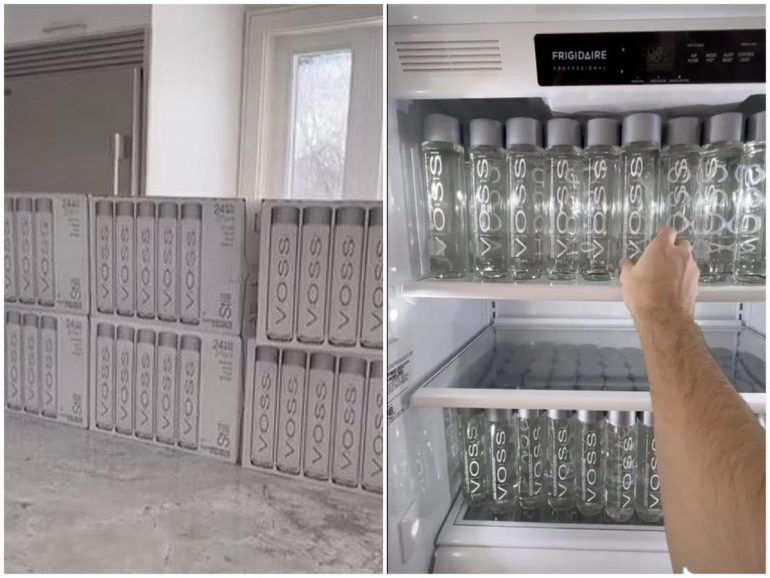 "I know what you're thinking, 'What the hell? Why do you care? It's just water?' But I hate the taste of tap water. I cannot drink it. I can only drink bottled water; it's the only way I'll get it in me," said Ryan. After raising scores of eyebrows, the man also explained, "Voss is net carbon neutral, so it's definitely a more eco-friendly choice. And yeah, it's a little pricey but I do buy it in bulk from the same type of place that would sell it to a hotel or a grocery store, so it's a bit better."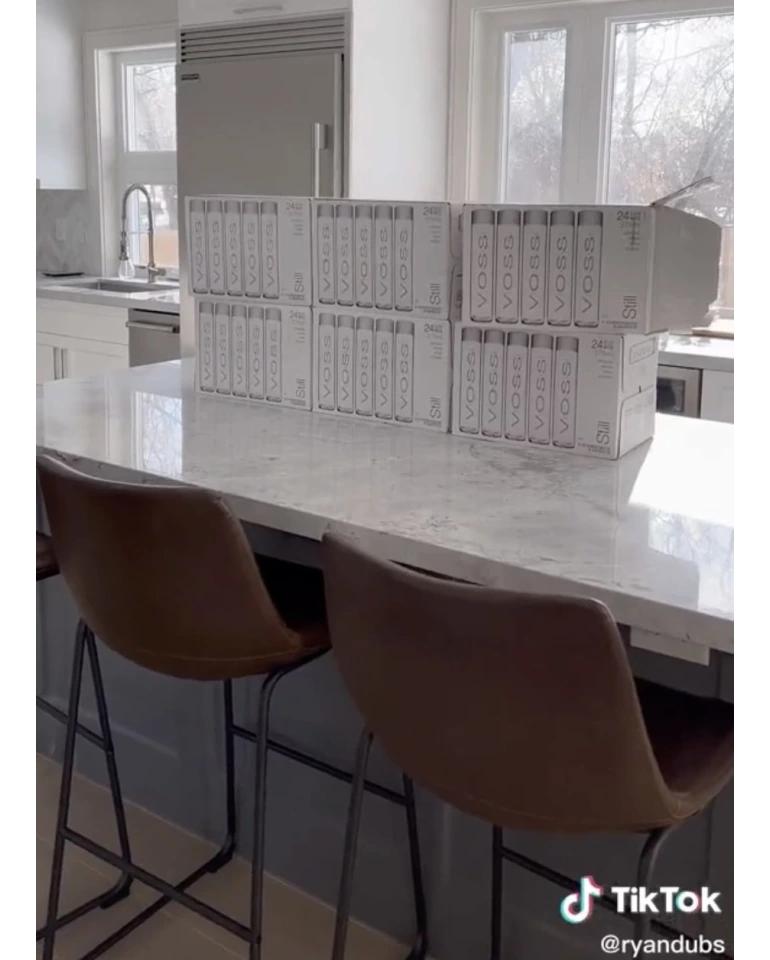 Ryan's 503,000 followers can't get over the six huge boxes of Voss water delivered to his home every month. Oddly, he finds lining these bottles up neatly in their designated space satisfying (well, it is expensive). While it may seem like an excessive luxury to most practical people, it certainly is better than splurging the exact amounts on spirits and substances. Moreover, his guests aren't complaining about receiving a chilled water bottle as they walk through the door. The Voss water viral video has racked up over 1.7m likes. He captioned the clip: "It's honestly a fashion accessory at this point!" Honestly, people would be less astonished if he walked on water instead and it wouldn't cost $2000 a month.
[Via: Mirror]