Bricks or stones, glass or wood, bamboo or cloth, iron or cement or even ice……we have always learned and also taught our kids about different types of dwellings. But at this age, I'm still learning about newer forms of houses like this Ceramic House from China. Although it's named as the Ceramic house, it's not wholly constructed from it. The landlord, Zhang Lianzhi, has clad it with 400,000,000 pieces of porcelain, 16000 pieces of antique ceramic, 300 white-marble carvings, and 20 tons of natural crystals. Now, this is in stark contrast to folks like us who love collecting Porcelain stuff to decorate our dens from the inside. Well, Mr. Zhang Lianzhi dares to be different and has paid a price for it too. He has spent 500 million yuan (65 million U.S. dollars) in decorating the house in his style.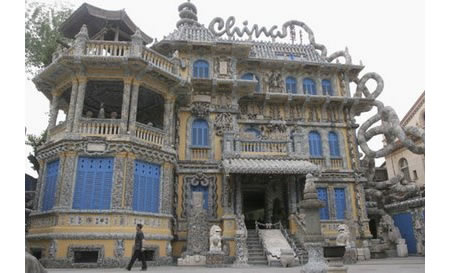 many more images follow……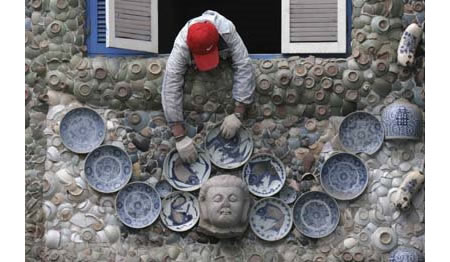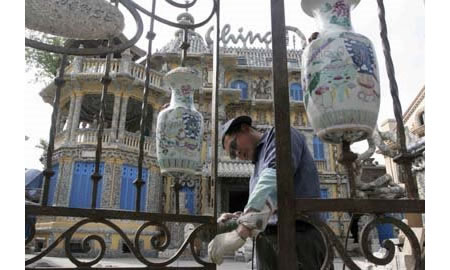 After 5 years of decoration, the house will soon be used as a restaurant, local media reported.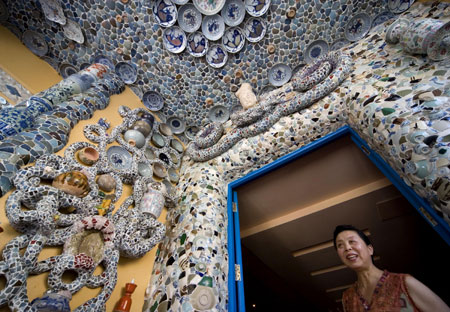 Source