A partnership between luxury group Majestas, watchmaker Jacob & Co., and Primavera Investments is set to give the coveted American Express Centurion black card a run for its money. The billionaire brand asked Jacob & Co. to design and co-brand the Billionaire Card in collaboration with luxury card company Insignia, and the result is dazzling, to say the least. More limited than the limited edition itself, the card will be available to just 150 people worldwide. It is more refined than any piece of jewelry, with top-quality diamonds decorating its gold-plated surface.



The Billionaire Card, meant for people with bottomless pits of wealth, has many privileges. Direct access to concerts and international events such as the Super Bowl, the F1 Paddock Club Privé or even Oscar night, to Coachella in California, Burning Man in Nevada, New York Fashion Week, and even Highsnobiety's private gatherings, everything is on the table.

Cardholders enjoy a dedicated 24/7 personal assistant, Insignia Jets, and preferential rates at Luxury Hotel Collection properties.

If anyone knows how to treat billionaires, it's Flavio Briatore's Billionaire and luxury brand Jacob & Co. The billionaire card will indeed be found in the hands of the creme la de-creme of the world as opposed to the Amex Centurion Card, that as per CNBC is owned by 100,000 people worldwide. What was formerly an invite-only credit card has become more commonplace as one can now request an invite if eligible.

The Jacob & Co. brand is synonymous with extravagance-
From music royalty to sports legends, the best in the business strut around with a spectacular Jacob & Co.timpeiece on their wrists. From Rihanna shining bright like a diamond at her knockout Super Bowl performance with an equally dazzling $72,000 Jacob & Co. timepiece to Cristiano Ronaldo's jaw-dropping $780,000 Saudi-themed Jacob & Co watch, every watch is a celebrity worn by one. The iconic watchmakers have raised the bar from million-dollar timepieces to million-dollar residences.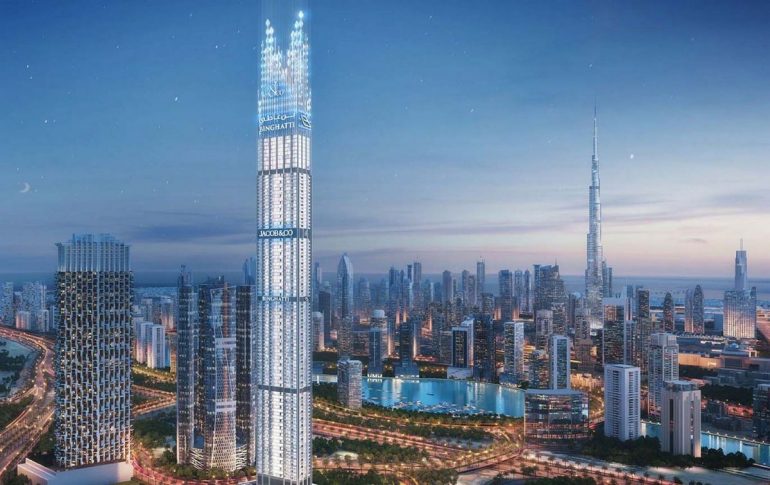 Standing tall as an ode to their success is the upcoming Burj Binghatti Jacob & Co. Residences in the heart of Dubai. The new 100-story hypertower is set to snatch the world record from the Central Park Tower on 57th Street in Manhattan.

The coming together of these two greats who epitomize the world of luxury will indeed catch the attention of the world's leading billionaires. A race that will be better than the space race, too!