They say dogs are the best friends you can ever have; lately, they're also the best accessories you can have. There's been a boom in Doggy daycare, dog fashion lines, and even dog gyms! Why not splurge on your furry friend? Allow them to live as luxuriously as you do. These are three of our favorite products for your style-conscious pooch.



Spike dog collar –
This designer collar is hand-made from the finest leather and patent leather and features 1" long spikes and large Swarovski crystals. The D- ring and buckle have been from highly polished nickel. However, if this is not enough bling for your pet, you can also get 24k gold plated hardware for $350 more. This $500 collar comes in black, white, and royal blue.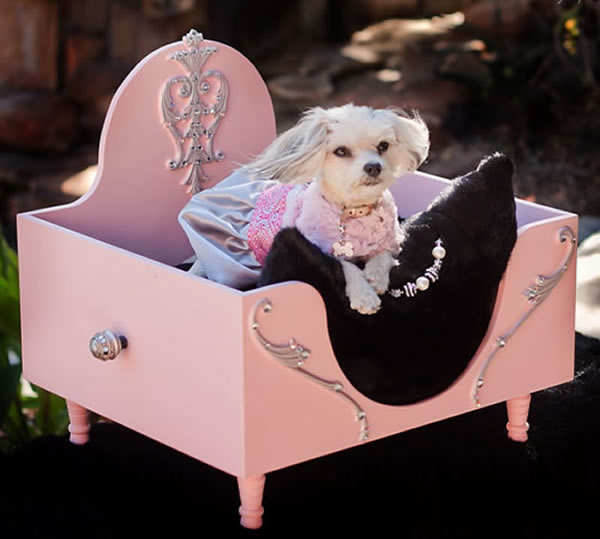 Hollywood dreams pink dog bed –
This solid wood bed is truly built for a princess; it comes with a satin finish in cotton candy pink and has 4" legs, which have been linked with, felt. Carved appliques and Swarovski crystals embellish this delicate bed. The bedding is ultra soft mink fur with silver bridal satin backing that is guaranteed to make your pooch lazier. You can even personalize the pillow with your pet's name. This $1,125 bed can hold a dog that weighs up to 25 pounds.

Cyndi carrier bag –
Metallic silver Iguana PVC and Neon Violet Faux trim create this carrier bag for your smaller-sized pets. The interior is lined with violet ultra suede and a silver cushion with violet piping. The materials used are completely cruelty-free, and 10 percent of the proceeds go to the American Humane Association. This item retails for $1,200.
[Via – Bitchnewyork]