Sanctioned Russian billionaire Alexey Mordashov's $500 million superyacht Nord is reportedly heading back home after frantically journeying to different parts of the world in an attempt to avoid being seized. More than a dozen luxury vessels linked to Russian oligarchs have already been seized so far as part of the sanctions announced by the US and allies since the beginning of the Ukraine war. Several of them have also been auctioned, including Andrew Guryev's $120 million superyacht Alfa Nero which was recently sold to Google's ex-CEO Eric Schmidt by Antigua. However, Nord has successfully managed to keep itself away from the clutches of the sanctioning authorities thus far.



According to the officially available marine traffic data, the 142-meter luxury vessel changed its destination to Vladivostok on June 25. The superyacht's last known location is somewhere between South Korea and Japan, per the location data transmitted by the vessel a few days back before going silent, and is expected to reach its home port by June 28. The cat-and-mouse game between Nord and the Western authorities has been going on since October last year when the vessel appeared in Hong Kong's Victoria Harbor.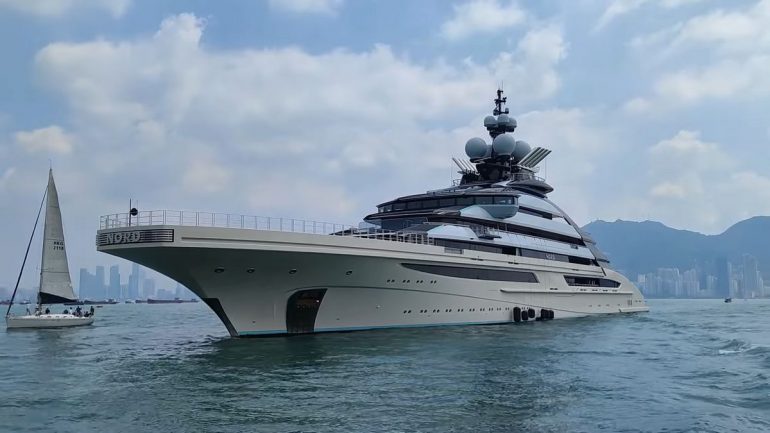 The mammoth superyacht had set sail from Vladivostok with Vietnam as its destination. While Hong Kong initially refused to comply with the US-led sanctions and gave refuge to Nord, the $500 million vessel was forced to leave after 15 days when the pressure mounted on the Hong Kong government.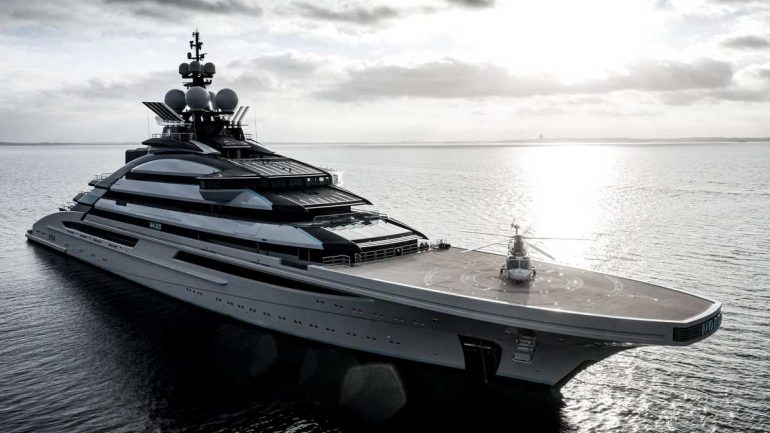 That's when Nord departed on a 7000-nautical-mile journey to Cape Town, South Africa, where it was not welcomed. The vessel also went dark en route by shutting off its location-transmitting transponders. It is believed that Nord never made it to South Africa and had to ultimately spend its winters in Seychelles, safely tucked away from the sanctioning authorities. The superyacht finally switched on its AIS tracking system after 8 months on June 12, somewhere near Indonesia. The vessel's antics have put a big question mark on the effectiveness of the attempts made by the US and its allies to punish Russian billionaires and put pressure on Putin.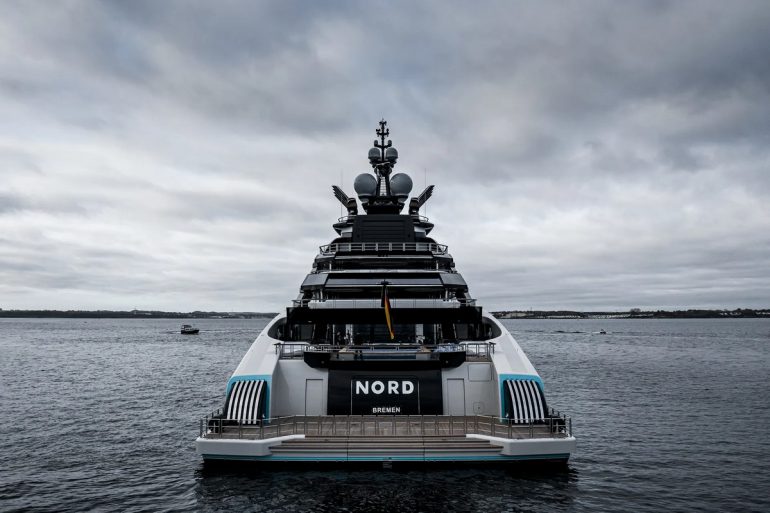 Superyacht Nord
With an overall length of 141.63 meters, Nord is one of the biggest superyachts in the world, which is estimated to be worth $500 million. The gigantic luxury vessel was built by the German company Lürssen Yachts and was launched in 2021. Nuvolari Lenard is responsible for the exterior and interior design of the gorgeous superyacht. Nord has a volume of 10,154 GT a steel hull and an aluminum superstructure. She is powered by 4 MTU engines, which give her a top speed of 20 kn.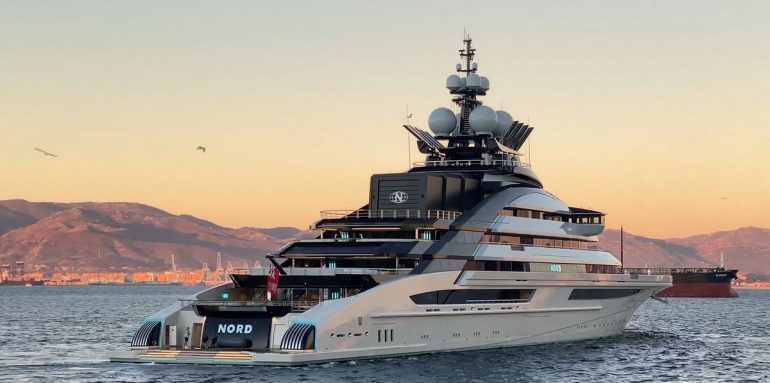 The six-decker beauty features 20 luxurious cabins that can accommodate up to 36 guests. Some of its amenities include a large swimming pool, Jacuzzi on the sun terrace, a spa, a diving center, a cinema, a beach and barbecue area, and a tender garage. In addition to that, Nord also gets a pair of helipads on the bridge deck level.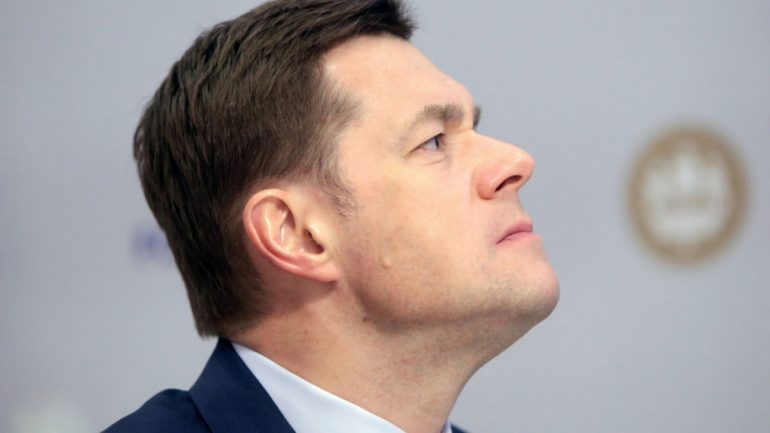 Nord's billionaire owner
The $500 million luxury vessel belongs to Russian billionaire businessman Alexey Mordashov. The 57-year-old is the main shareholder and chairman of Severstal, Russia's largest steel and mining company. Both his parents were steel mill workers who depended on welfare coupons for survival. Mordashov had a meteoric rise after completing his MBA and became the CEO of Severstal at a very young age. He went on to turn Severstal into a massive conglomerate, acquiring steel, coal, and mining companies. According to Forbes, Mordashov is the richest person in Russia with an eye-watering net worth of $29 billion. After Ukraine's invasion, the European Union blacklisted him and had all his assets frozen. The Italian police also managed to seize one of his yachts, the Lady M, a month after the war started. However, the Nord has remained outside the European Union's jurisdiction, avoiding seizure.