We are so used to being entertained every second of our lives we seek it everywhere, even underwater. It may sound like a challenge to most, but not for Triton, a Florida-based company making record-breaking submarines for the billionaires of our world. After the stupendous Titanic Explorer that could take the affluent lovers of the aquatic world to a staggering depth of 13,123-feet, Triton is back with Triton 660 AVA Submarine. The 660 AVA series comprises two models: the 660/9 AVA and the 660/7 AVA, that as the name suggests, goes 660 feet deep. The only difference lies in the number of people it can carry. The 660/9 AVA can take up to nine people, and the 660/7 AVA holds seven.



The submarine is spacious, much like a twin-hull submarine, and offers ample time to enjoy the underwater life- up to12 hours. With a maximum speed of 3 knots, it is not too fast and not too slow, making the pace ideal to soak in the marvels of life underwater. The interiors are entirely customizable for apparent reasons, barring the cockpit area. Triton makes some fascinating suggestions regarding the use of space in the 9-seater version. They think the submarine would make the most exceptional venue for underwater weddings amongst kaleidoscopic coral reefs. It could be used as a high-rollers' club, a subsea dining venue, or even a cocktail bar.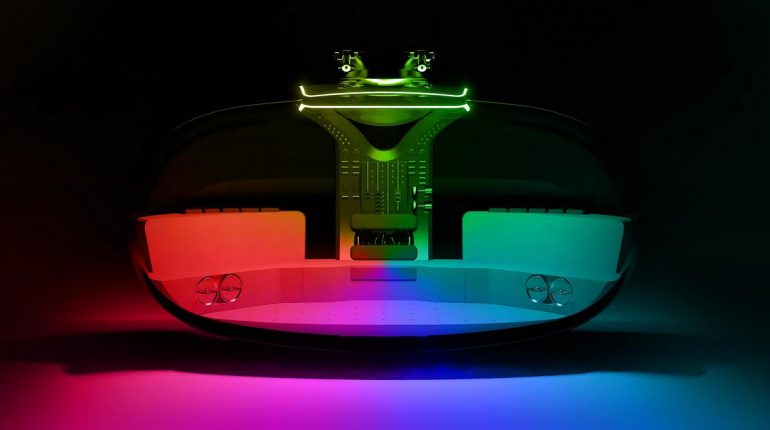 The cabins of the 660 AVA sub are equipped with air conditioning, heating, a professional sound system, and adjustable color lights (for a party with planktons). The fascinating aspect of the sub is the free-form acrylic hull, and owing to its refractive index being eerily similar to water, it renders 360-degree visibility and enhances the viewing experience like no other. Designer John Ramsay shared, "With an interior width of over 12 feet, the interior space will feel more like a regular room than a submersible, and the viewing experience will be absolutely extraordinary." However, details on pricing and deliveries are not divulged. It would only take one billionaire to host a bash 660 feet underwater to get the trend rolling.
[Available at Triton Subs]