Couach Yacht is a brand that embeds an image of being modern, precise, performance comfortable, and exemplary ambition. At the 2012 Cannes Boat Show, the La Pellegrina, the largest French Yacht (50 meters), will be displayed. The yacht offers the best of luxury in its living spaces with almost 500 sq. meters of comfortable space. 6 super luxurious rooms can accommodate up to 12 guests, and the owner's cabin on the topmost deck offers a panoramic view and comes with a private deck.

With 4 different levels, guests have access to a huge lounge and dining room that offers astounding sea views. The lounge's floor is covered in leather, and the walls are made of sycamore wood and white lacquers. The yacht offers both hot and cold kitchens and a 6 person Jacuzzi with a bar. You can keep yourself fit while on board with the various fitness apparatus available there. A single tablet controls the air-conditioning, windows shades, and luminaries on a yacht. Guests have access to a server that can host over 1000 films, music, TV, and satellite communication.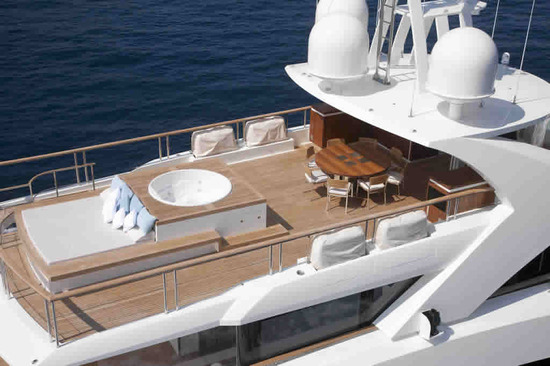 The 50-meter yacht is the first yacht ever to be entire of composite Kevlar with carbon reinforcements and is powered by 2 5,300 HP engines. At 296 tons, the yacht can attain a top speed of 30 knots with a cruising speed of 25 knots, which is amazing for a yacht of this size. At 12 knots, a yacht can give an output of 180 L/h, which is extremely economical, and the more rigid, more solid and lighter, and faster yacht is a result of 30 years of experience from the company.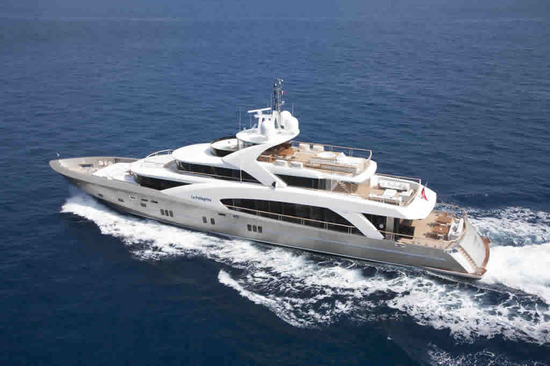 All in all, the yacht is extremely suitable for people who are a little tight on their wallets but at the same time expect the full luxury offered by any other yacht, with the capabilities of doing transatlantic cruises.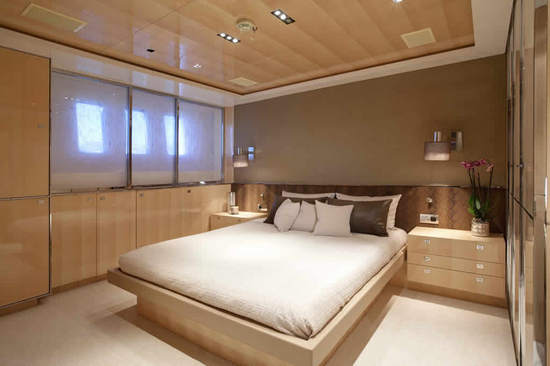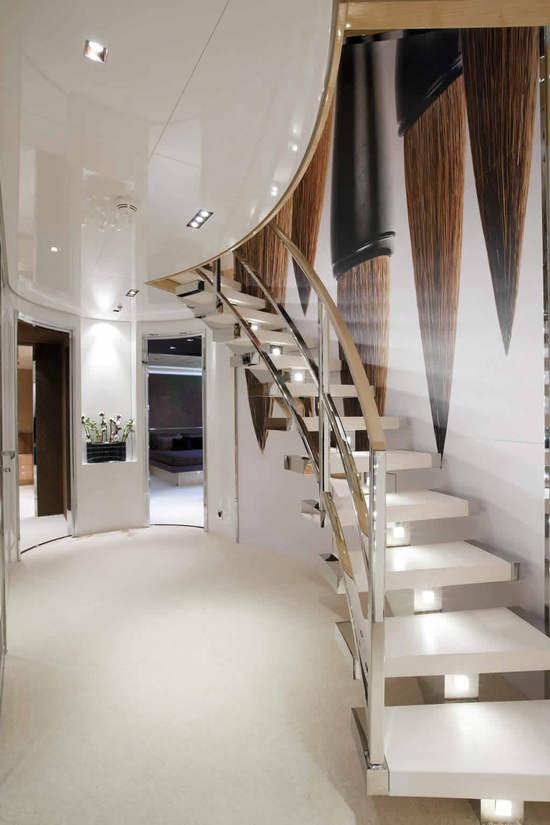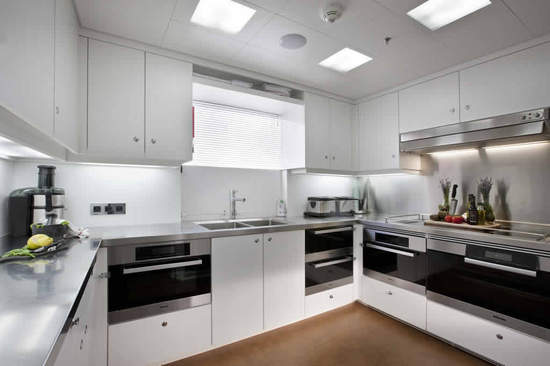 [Couach]