Titan, a $100 million vessel owned by Evraz billionaire Alexander Abramov is on the move after being safely moored out of sight. The luxury boat swiftly exited the Suez Canal to find refuge in Turkish waters at the onset of the Russia-Ukraine war. Abramov pulled a trick out of pal Roman Abramovich's book, who, around the same time, rushed the $600 million superyacht Solaris out of Turkey to International waters.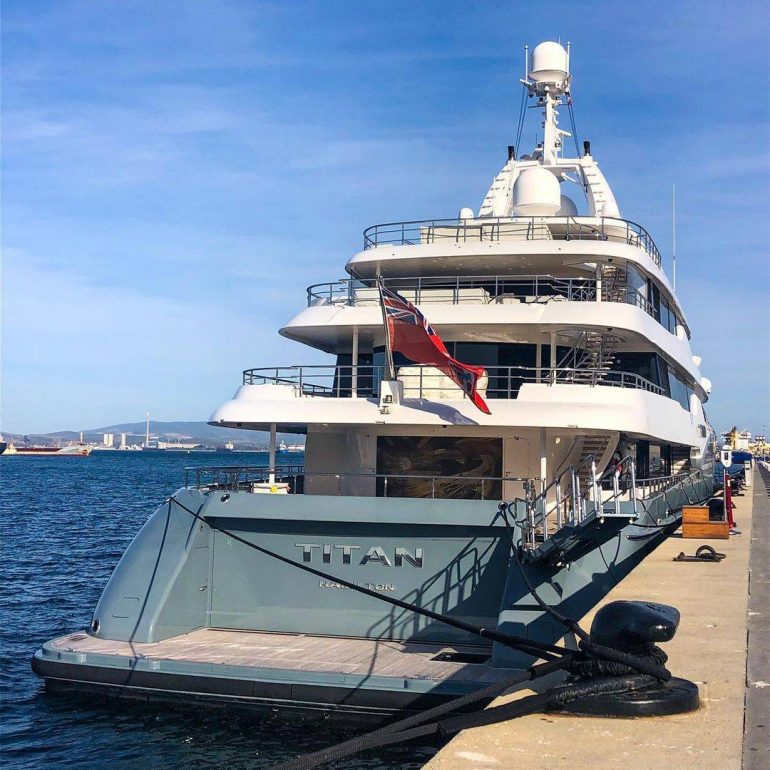 Things dulled down around the superyacht Titan which is believed to be stationed in Turkey since May. However, as per eSysman SuperYachts, Abramov directed his pleasure craft to the unofficial superyacht-haven Dubai like fellow Russian billionaires (Russian billionaire Oleg Deripaska relied on Abramovich's guidebook and moved his 287 ft yacht, Clio, to Turkish). This trip took Titan yacht through the Suez Canal again with armed guards, as broadcasted on the AIS, and completed the circle. Titan left Dubai port on April 22 off the coast of Oman in the Arabian Sea. Later, the yacht's destination was listed as Suez Canal, Egypt.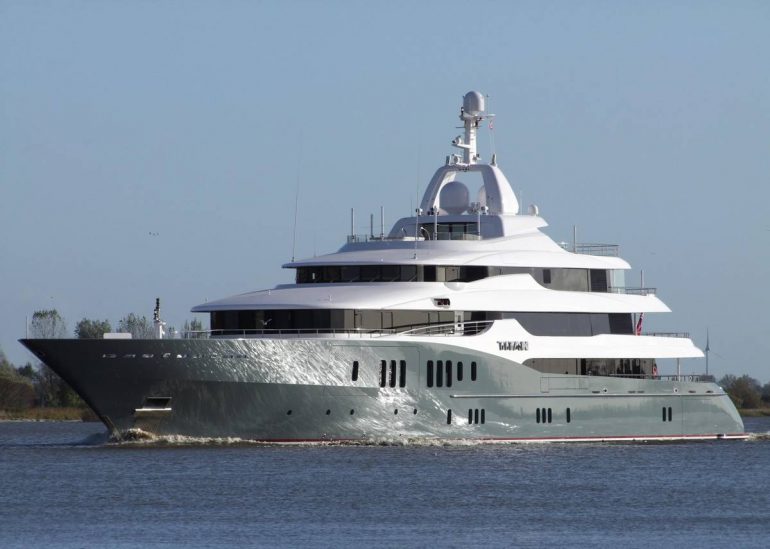 Titan yacht is genuinely the titan of the high seas
With a nearly 43 feet beam, Titan is the 6th-largest yacht built by Abeking & Rasmussen. It is a spacious ship that can accommodate 14 guests and 19 crew. The 262-footer features luxuries like a personal gym, beach club, deck Jacuzzi, and movie theater for entertainment.

Alexander Abramov owns the Titan yacht:
The Evraz chairman is worth nearly $6.6 billion. Abramov kickstarted his career as head of a research lab before the collapse of the Soviet Union and made a fortune exporting metals and coal from the Urals and Siberia. By 1998, the oligarch had amassed the largest steel and iron empire in Russia, employing 125,000 people and controlling a whopping 22 percent of the country's total steel output with an annual turnover of $20 billion.