The people who drive Lamborghini's have more than often than not displayed particular behavioral patterns. Some seem entitled ( a Lamborghini owner shamed the owner of a Honda Civic, calling him inferior and jealous for parking too close to her supercar). Another seemed attention-hungry (Saudi Arabian artist started hand-painting his $500,000 Lamborghini Aventador SVJ on the streets of Monaco), and all are obviously affluent ( man in Qatar paid an astonishing $12 million for a special license plate for his $500,000 Lamborghini).

Note – Strong language.
But for the first time, we have encountered a Lamborghini owner who has the patience of a saint and is cooler than a cucumber. Matt Heller, from Tampa in the US state of Florida, was rear-ended by a woman driving an Audi. His white Lamborghini came to a stop in traffic only moments later an Audi turned through an intersection to collide with the back of Mr. Heller's car. What follows is as bizarre as it is amusing for Matt Heller and readers alike. The present-minded man recorded the many slurs and accusations of the female driver who caused the crash and blamed him for the accident.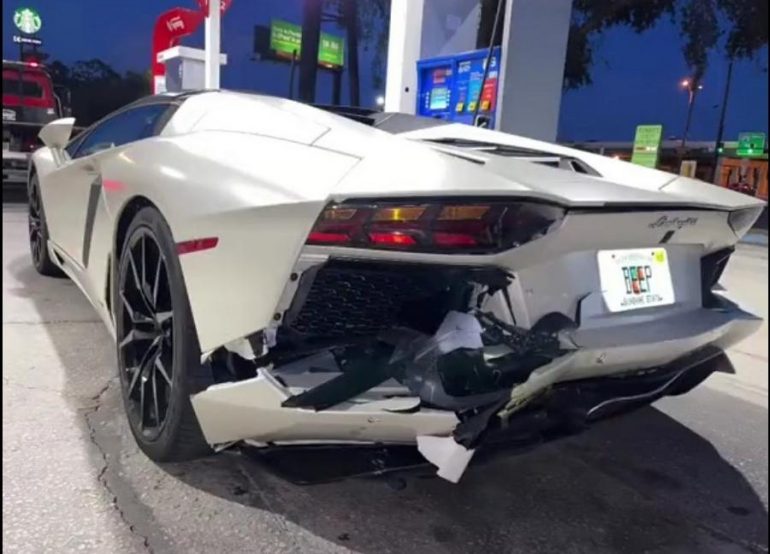 Matt's confusion over the woman's hysteria is supported by security cam footage from the gas station in front of which all of this transpired. It clearly refutes her claims and shows her simply driving into the back of Heller's stationary Lamborghini. The viral clip shows the woman growling and hurling expletives while Heller keeps his cool with her, constantly trying to move her away.

People who watched the clip depressed their opinions. One wrote, "She clearly wasn't watching the road," while the other questioned why she was "so pressed" despite being responsible for the prang. Many felt this video was staged simply because Heller's composure is too good to be true. The outcome of the crash is unclear, except that Matt Heller has been christened the most nonchalant guy to drive on planet Earth.
[Via: Carscoops]