The year 2018 will witness an entirely reformed outlook towards airports with Singapore's Jewel Changi Airport. The airport which is currently a work-in-progress, will boast a steel and glass bio dome structure that will further beautify the Singapore skyline and raise the bar in luxury airports.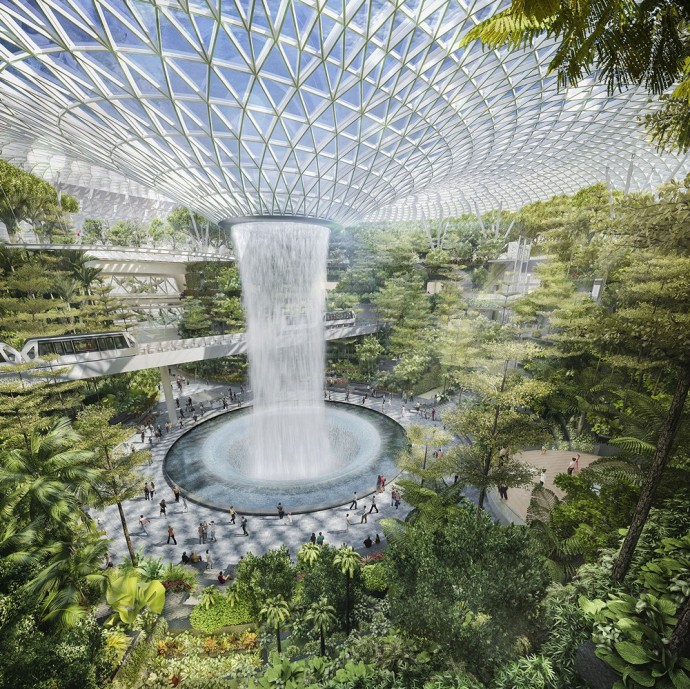 One would believe that airports in the 21st century are confined to fine food eateries and luxurious lounges but this visual spectacle is believed to feature an indoor living forest of trees, plants, shrubs and ferns spanning five levels. Think waterfalls, walking trails and elaborate gardens.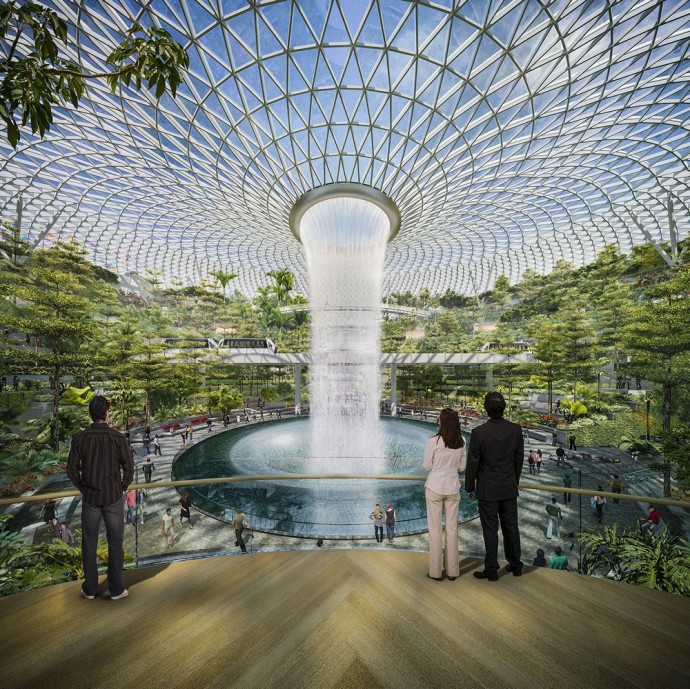 What used to be a parking lot will now boast a generously sized 134,000 sq m retail, travel and leisure complex spanning 10 floors. Think movie theatre, butterfly and orchid gardens, four-storey indoor slide and gaming entertainment deck.
We are not entirely surprised with Changi Airport's future plans given the airport owns bragging rights to having been named world's best airport nine times at the World Travel Awards and two years running at the Skytrax World Airport Awards.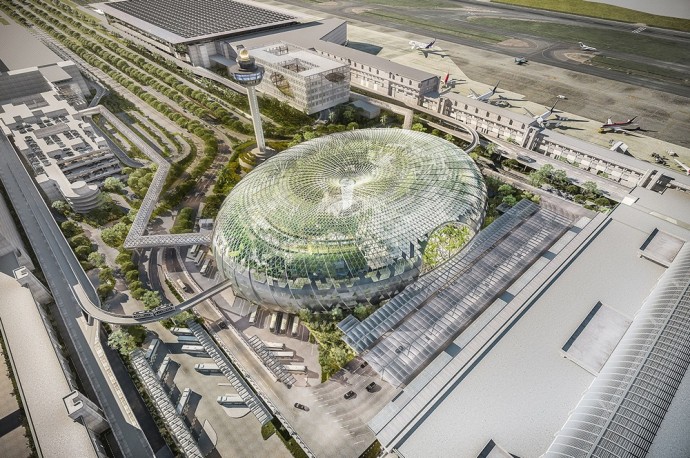 The specs for the Jewel, meanwhile, are definitely impressive and ambitious. Although the aim of the lifestyle complex is to create a chic airport, it is also the means to increase the holding capacity of the airport to 24 million passengers a year.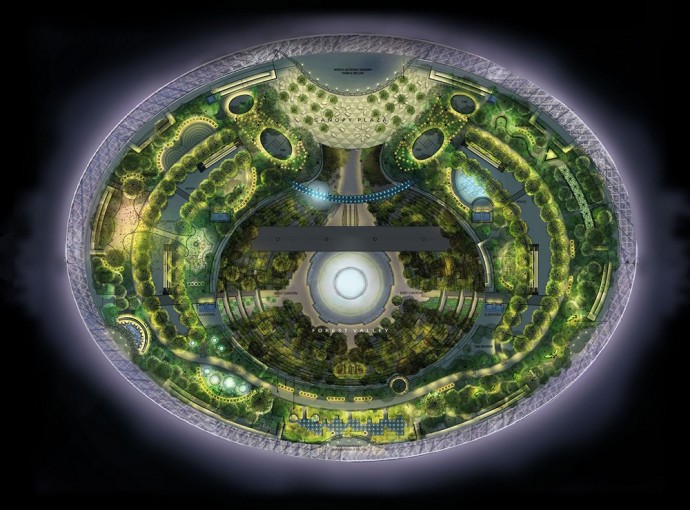 Housing a sprawling collection of plants and trees across a 22,000 sq m area, the Forest Valleys and Gateway Gardens is sure to grab some serious attention.
Do not be amused if you happen to spot a 40 meter tall waterfall cascading through the centre of the premises. The Rain Vortex is set to become the largest indoor waterfall in the world. Other features will include walking trails, playgrounds, conservatories, dining outlets, and retail options that include high-end luxury brand names and homegrown brands.
Offering services like ticketing, boarding passes and baggage transfer – the Jewel Changi Airport will house a lounge for fly-cruise and fly-coach passengers. The terminal will also feature early check-in services, allowing passengers to check-in and deposit their bags hours before their flight so that they can take advantage of the facilities and amenities.
Jewel will also be home to a 130-room YOTEL hotel.
[Via – Dezeen]