With a historically and culturally rich city like Paris, French illustrator Vincent Mahe has quite a task at hand trying to map the beautiful monuments and buildings in this City of Lights. Architecturally speaking there are innumerable landmarks that have added their own charm to give Paris the title of one of the most beautiful cities in the world.



For 750 Years in Paris, a book from Nobrow press, Vincent Mahe turns his focus on a single block in the city and charts its changes through the years starting from 1265 till 2015. Vincent hit upon this brainwave while he was walking through the streets of Paris and admiring the structures created over generations, each of which seem to have their own story to tell. According to him, buildings tell everything in cities, the architecture sheds light upon the wealth, poverty, war, famine and peaceful times that the city has been through. Vincent started off by clicking photographs of the oldest buildings in the heart of Paris, going through museum collections and burning the midnight oil over history books. With all this material he started outlining the concept of his book where the pictures did more of the talking than words. Through his pictures, Vincent has managed to bring alive history as well and all the ups and downs that Paris as a city had witnessed. From World War 2 to the French Revolution to the Black Plague to hosting the World Cup to the very recent protest by the masses for the Charles Hebdo massacre. Vincent began his book in 2013 and had to add on the protest as it occurred as it plays an important role in the history of the city. Along with these images are scenes of everyday life with every image lovingly and meticulously created.


Seeing the success of this book that is sure to take you down memory lane, we wonder which is the next city that is going to take a cue from this and create a book for themselves.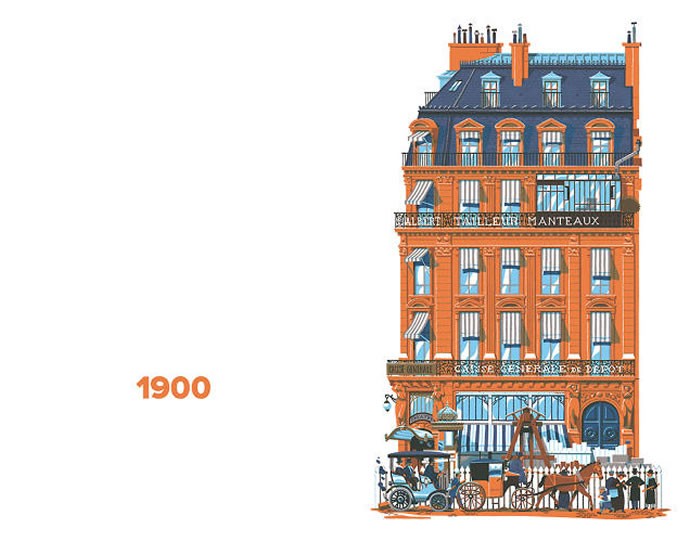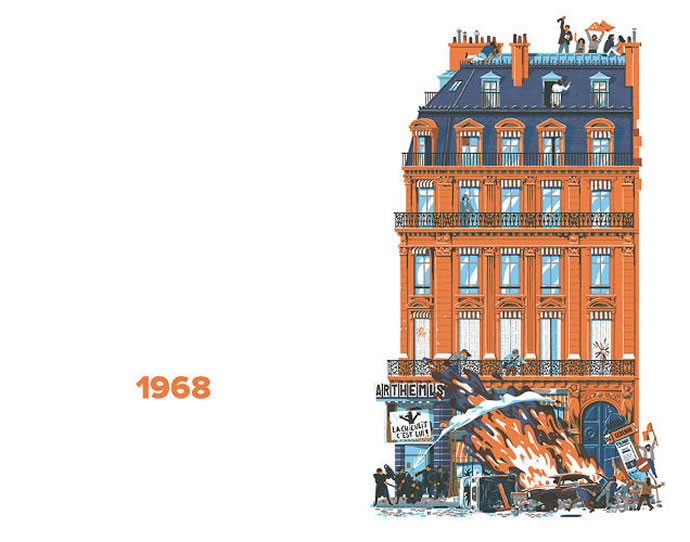 [ Via : Fastcodesign ]