Many believe that Asia's richest man, Mukesh Ambani, and his family are synonymous with wealth. While this may be constant, it is their style that is now taking the front seat, a stunning by-product of his $92.3 billion net worth. Recently, the matriarch, Nita Ambani, founder of NMACC and owner of the Mumbai Indians cricket team, was spotted at her twin grandchildren's extravagant birthday bash looking resplendent. The Indian billionaires, Isha Ambani and Anand Piramal's twins, celebrated their first birthday on November 19. The elegant first lady of Indian business and their maternal grandmother wore a gem-set $360,000 Jacob & Co. Fleurs de Jardin with pink sapphires.



This garden of gorgeous gems comprises 11 flowers made of kite-shaped multicolored gems, including pink, orange, and blue sapphires, tsavorites, amethysts, and rubies on a mother-of-pearl base. The piece rotates counter-clockwise 360 degrees every 10 minutes and is adorned with 46 blue sapphires totaling approximately 1.05 carats. In true billionairess style, she paired the horological masterpiece with a bright purple midi dress from Dolce and Gabbana.

As a connoisseur of style, the chairperson and founder of the Reliance Foundation and Dhirubhai Ambani International School, Nita Ambani, donned a stunning bouquet of pink on her wrist with a subtle white strap. The Astronomia Fleurs de Jardin model, made in 18K rose gold with a butterfly-shaped clasp, is a collector's item limited to 101 pieces.

Jacob & Co. founder Jacob Arabo stated, 'I envisioned something that was mechanically complicated and incorporated high jewelry elements. The Fleurs de Jardin, developed over more than a year, is the result. The structure on top—the flying tourbillon, the time display, and the frame carrying the gemstone flowers—rotates clockwise in 10 minutes, like our iconic Astronomia. However, the gemstone flower-set mother-of-pearl dial underneath turns counter-clockwise, while the inner sapphire-set ring turns clockwise. Having everything spinning and turning makes this timepiece extremely complicated, but it all serves the watch's incredible aesthetic.

How Asia's richest man pampers his grandchildren –
Mukesh and Nita Ambani's grandkids, Krishna and Aadiya, were born not only with a proverbial diamond spoon but with an entire flatware set of the finest things money can buy. Born at Cedars-Sinai Medical Center in Los Angeles, California, under the supervision of Dr. Gibson, one of America's leading pediatricians, the twins traveled to their mansion in a posh Mumbai locale via a private jet provided by the Qatar royal family.

This special Qatar Airways flight carried Dr. Gibson and his team of doctors and nurses, along with the new parents, Isha and Anand, and their babies, from Los Angeles to Mumbai.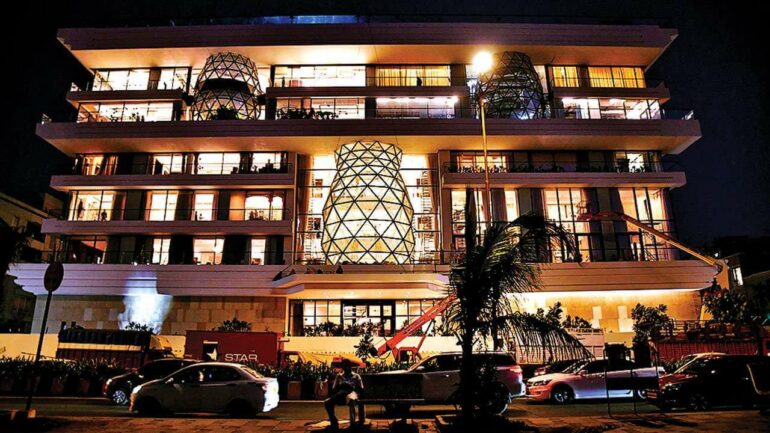 The doting grandparents welcomed the babies to their 55,000 sq. ft diamond-themed sea-facing mansion, equipped with a welcoming nursery and an entourage of eight specially trained American nannies. Krishna and Aadiya's nursery at the Ambani residence, designed by architecture firm Perkins + Wil,features rotating beds and retractable roofs to soak in natural light for healthy doses of Vitamin D. The babies also have exclusively designed BMW car seats, complementing the toy cars in their nursery that's filled with Dolce & Gabbana, Gucci, and Loro Piana items.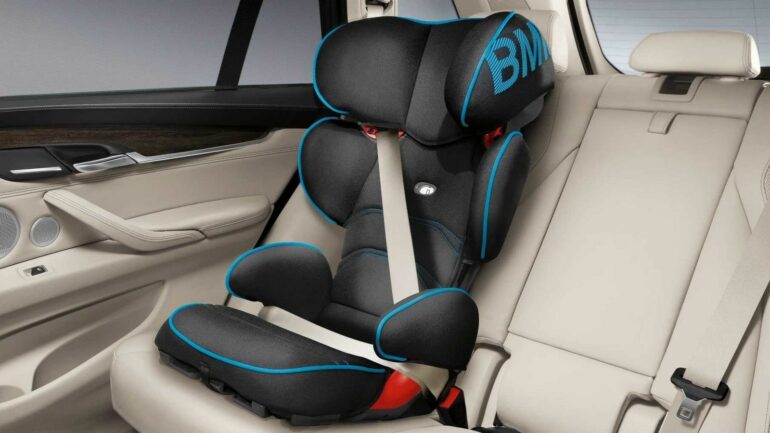 Note – As of the writing of this article, according to Forbes, Mukesh Ambani's net worth is $92.3 billion.