If everyone from Tom Ford to Puma with Ferrari is doing them, then it only makes sense to check out Lanvin as well. We did. And their latest sneaker collection is a spectacular riot for men.

Offered in a variety of different colors and materials, Lanvin Homme's running shoes and sneakers to be launched next season are athletic and couture at the same time. You have to see their streamlined form and feel their smooth or textured calf leather, "lizard skin" rubber or "polished python" to believe it.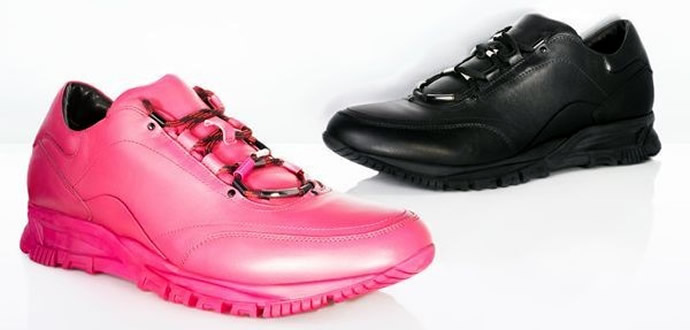 This sheer availability of options extends to colors that include neutrals (black, taupe, brown) on one end of the metal accented spectrum and bold looks (turquoise, pink, mint green, zebra print, fuchsia, orange) on the other. They also include side zippers and elastic flaps, and will be seen in Lanvin stores and at the brand's website from mid-September.
[Available at Lanvin]