Louis Vuitton celebrates the brand's rich heritage through its second exhibition, this time in a private museum in the northwestern suburbs of Paris. The Louis Vuitton "Galerie" in Asnières draws you into the fascination world of LV through signature pieces from past and present Louis Vuitton designers.



Located at the historic former home of the Louis Vuitton family in France, La Galerie explores Louis Vuitton's journey from its birth in 1854 to the present day.


Trunks form the cornerstone of the brand and a variety of them are seen in the exhibition.


Spread over two floors, the exhibition aims to showcase every facet of the brand from luggage to clothing and accessories. Around 400 objects and documents from LV's archive of 26,000 objects and 165,000 documents are on display.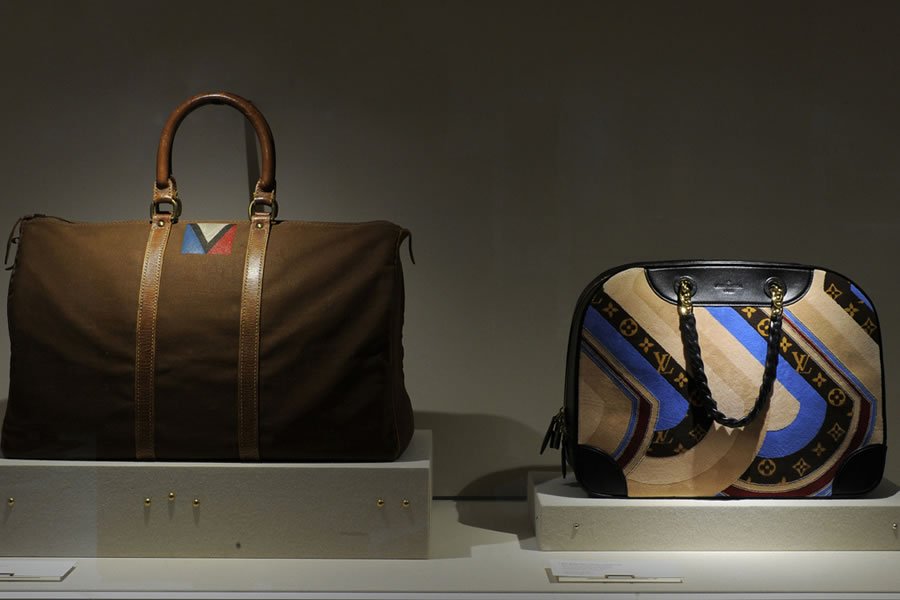 Visitors are given a slice of Louis Vuitton life as they view and eclectic mix of items from a Keepall bag from 1930 owned by Gaston-Louis Vuitton to a Bowling Vanity Tuffetage bag from creative director Nicolas Ghesquière's fall 2014 show. Also items from the Vuitton family's personal collection feature alongside the easily recognizable designs of Nicolas Ghesquière, Kim Jones and Marc Jacobs.


Judith Clark, the curator of the debut exhibit said, "We wanted it to be perceived very much as a gallery intervention. It's like an installation reflecting on the idea of exhibiting the Vuitton archive. It's intended to be kind of slightly disruptive in that way. It's about fashion as fashion, it's fashion as collaboration, and it's fashion as the muses and owners and wearers associated with the luggage, so at a certain point, you're kind of personifying it."
[Via – Pursuitist]