"There is a place of glorious excess, where the beautiful people go to bathe in champagne and lay on exotic silken cushions; where tinkling laughter rings out underneath the disco ball, and time is forgotten until the midday sun peeks through the blinds." Looking at the Agent Provocateur Autumn/ Winter 2014 collection, we'd say, not even then.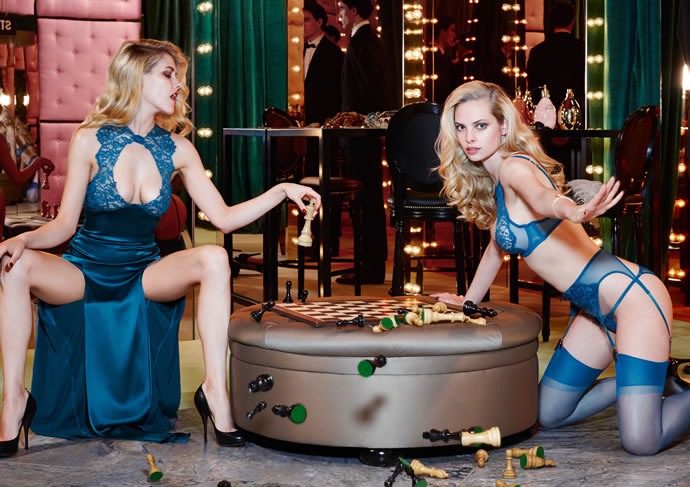 Capturing a spirit of languid vice and carefree luxury in this Autumn Winter's campaign, Creative Director Sarah Shotton has found the perfect way to unleash the dazzling collection. "Our Autumn Winter campaign images mirror the luxurious excess of the glorious 1970's that I had envisaged when designing the collection."
Starring Missy Rayder as the Salon's main star, the campaign smolders with everything from vintage telephones to leopard print rugs and champagne. "I wanted to make sure that everything from the decadent backdrop of the set to the breath taking beauty of Missy Rayder emulated the mystery behind our glamorous concept."
Shot by Christian Larson, the dark and moody images ooze the right mix of sex appeal and insouciance. "When they asked me to get involved with this great concept – I jumped at the chance especially as it was an opportunity to combine stills and film and working with such a great team of people," Larson said. This great team includes Set Designer, Andy Hillman and Cathy Edwards as Stylist.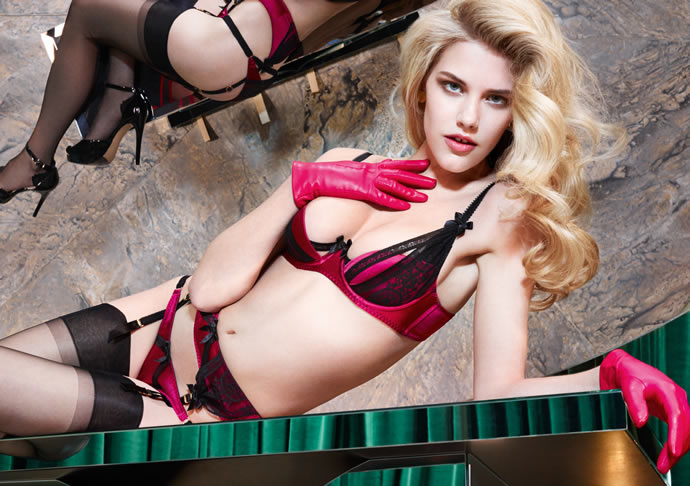 Obviously we're fans, especially after how they've juxtaposed exquisite Agent Provocateur lingerie against a vivid portrayal of glorious excess. Each picture is proof of the ethos of the new collection- luxurious while being risqué at the same time, just what the modern woman ordered, without knowing she did. In Christian Larson's own words, "I've always been a huge fan of Agent Provocateur…who isn't?"