If you are tired of decorating and renovating your luxurious home's bedrooms and living rooms, it's time to pamper your bathroom with the same attention. Yes, now your bathroom can also reflect your glamorous and wealthy lifestyle. And the best way to convert your bathroom into another luxurious corner of your home is by investing in some unique furniture. And the Gold Componibile bathroom furniture collection from Lineatre is just what you need for that luxurious bathroom design. The collection includes two built-in sinks cabinets made of solid wood and marble tabletops, a mirror in a wooden frame with gold trim, low tables, and other accessories.

You can also choose from a variety of plenty of marble styles, hand-painted cabinets, and trim styles. And if you really want your bathroom to glitter and shine, you can opt for the Swarovski crystal-studded metal handles.
An amazing range, this new range will offer you the chance to bathe in luxury, literally.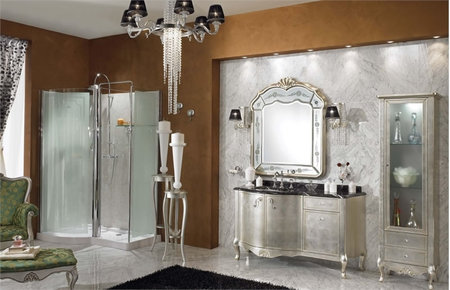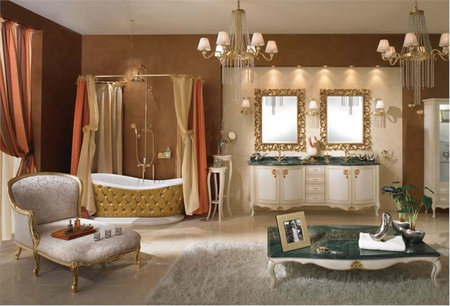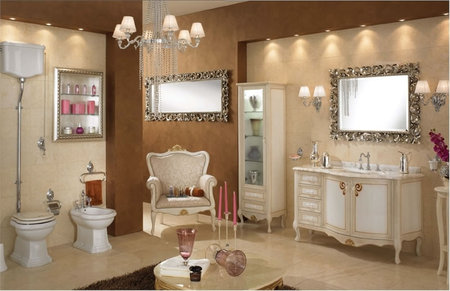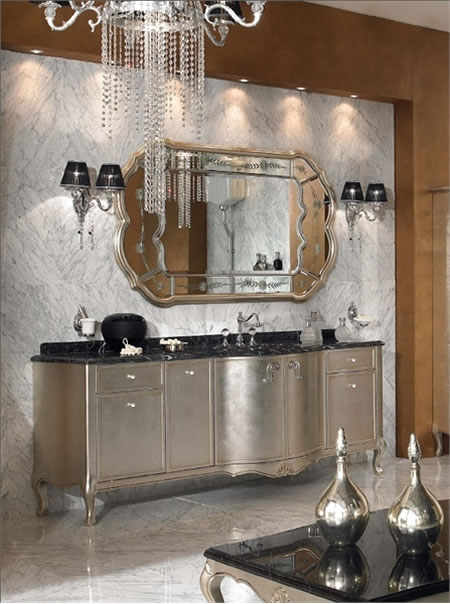 [Digsdigs]