I love theme park properties. So after a 2-hour journey from Mumbai, checking in at Novotel Imagica looked like it would pack in interesting activities. Situated adjacent to India's premier theme parks – Imagica, we were greeted by welcome dances and decadent drinks and were looking forward to our time ahead.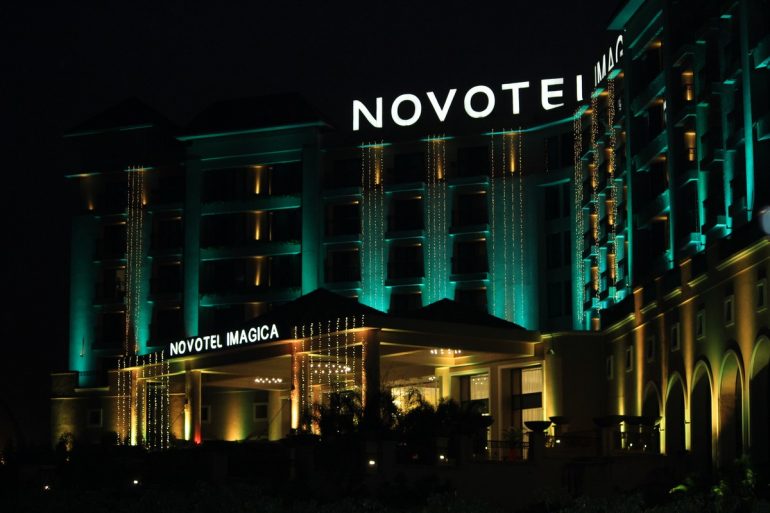 Décor style
Greeted by the beautiful water fountain at the entrance and green tones, we were already rejuvenated. Décor wise, the use of marble, stately furnishings, and other bespoke design elements form the signature style for the property. The stone artwork of the peaceful Buddha add tranquility to the waiting lounge and lobby and the backlighting of the lobby screamed glamour and warmth to the reception. The resort property offers a total of 287 rooms. Our room was replete with a great view, marble-flooring, wood-furnishing, marshmallow-soft bed and all luxurious amenities we would have like.


Food factor and R&R
We headed for our meal at The Square where Chef had whipped up melt-in-the-mouth kebabs, a ravishing risotto, and dreamy desserts. The brunch here is top-notch and the food is the best part of checking in the property. I also loved the well-prepared, aromatic coffees at the property.
In between meals, I tried the 02 spas where my therapist kneaded my muscles into mush and tackled the "knotty issues." A spa-ctacular experience. I also enjoyed a lovely fish pedicure. I liked how the property hosts interactive sessions of storytelling, swimming classes, craft, colouring, painting, and clay art.


Verdict
The best part is the parade where characters like Pinocchio, Mr. India, add Tubby and more through music and dance enthrall the kids. Overall, the property packs in great activities for kids, lip-smacking food and a nice spa. As I departed from this gorgeous backdrop, I made a mental note to make this hotel a part of my travel plan soon.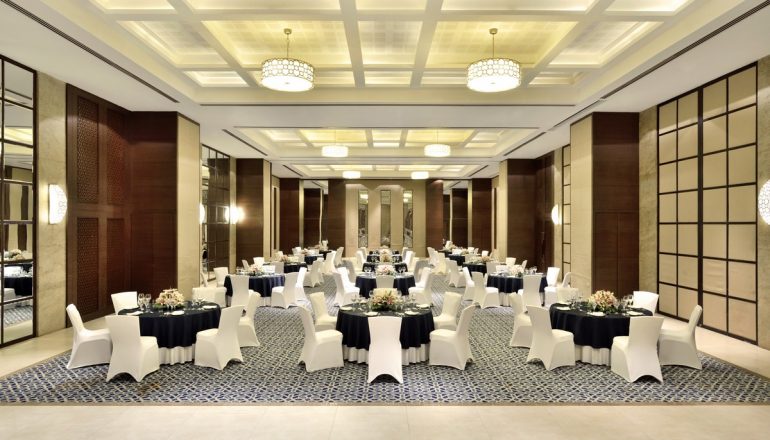 Where: Novotel Imagica Khopoli
30/31, Sangdewadi Off Mumbai Pune Express Way Khopoli Pali Road,
Khalapur, Khopoli, Maharashtra 410203
Phone: 02192 272 666


Note: The critic was invited by the property but all the opinions expressed herewith are her own.