When you think of a blood-red Rolls-Royce Phantom, you wouldn't imagine it to be one in mass production. That's just what this is right here. The arguably gaudy Rolls-Royce Phantom was specially customized to create a truly bespoke experience for Stephen Hung. It is the first of the 30 highly customized versions ordered by him. The car goes by the equally exclusive name of Rolls-Royce Phantom LWB Louis XIII Special Edition after the Louis XIII casino-hotel in Macau. All thirty cars ordered will look exactly the same and will be painted in the rather curious Stephen Red color. The car will sport bespoke 21-inch seven spoke wheels and feature a belt line that is finished in 24 karat gold.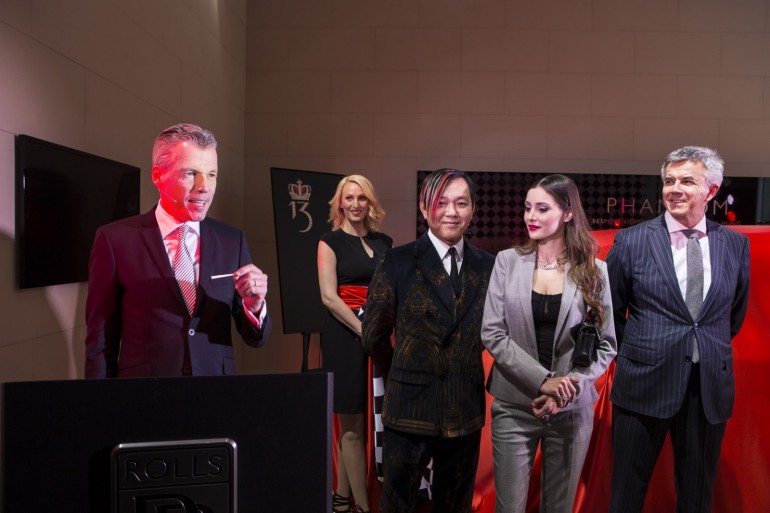 The first example of the car was put on display at the Geneva Motor Show and also had a beaming Mr. Hung right beside it. The color of the car's body extends to the rims as well as the insides. The seats are black in color with a white lining to create a neat contrast and a welcome break from all the overwhelming red color.
The cars will transport high profile guests at the Louis XIII hotel to and from it. The car was presented by Rolls-Royce CEO Torsten Müller-Ötvös, The hotel, known as The 13 Hotel is touted to be the most luxurious hotel in the world.