We've either heard of jets in the air or yachts in the oceans. But combining the two in terms of design to present an enticing marine transportation idea is Italian designer Pierpaolo Lazzarini of Lazzarini Design. We're talking about the SeaJet, a vessel quite unlike any other.

The watercraft concept is, in fact, a hyper-fast transportation yacht that encapsulates a sense of style and luxury for the mega-rich. It features a water jet stored inside a superyacht and is designed to transport around 50 passengers from one location to the other on short hauls.


Although predominantly inspired by aircraft design, the vessel, however, features the implementation for propulsion from train applications. Multiple SeaJet units will be able to connect like a train via the Swivel Neutral Assisted Kinetic Enforcing (S.N.A.K.E.) system for synchronous movement as part of the concept.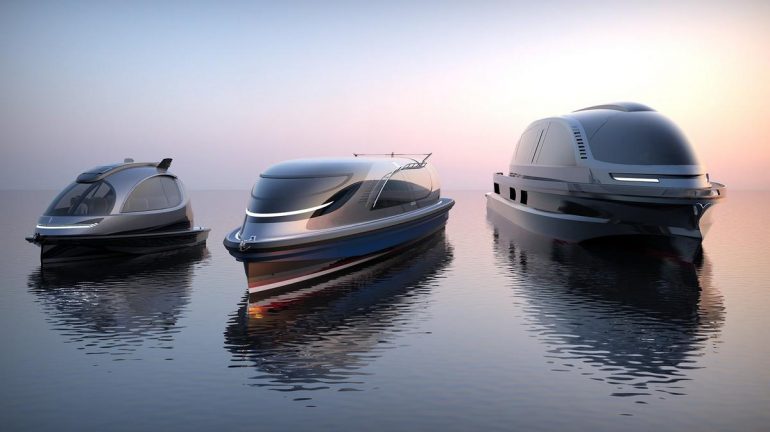 The SeaJet will further feature solar panels on top of the transparent roof, the power of twin 1200 hp engines, a V-hull boat configuration, or a more powerful hydrofoil setup having a jet engine. It will boast a top speed of 69 knots, with its body spanning 75.5 feet in length.

Its interiors are designed to be way fancier than an aircraft with comfortable seating and a fleet of luxe amenities. And although a concept, for the time being, the SeaJet could very well disrupt the methods of marine transportation in a way never seen before! Can't wait for it to come to fruition already!
[Via: Yanko Design]