When you think of a yacht, the only images that flash across your eyes are those of a sleek boat with its anchor down floating in turquoise blue waters. Baron Trenck does that and even more. The superyacht can easily tread outside the beaten track for a more expedition-style experience. The rugged exterior comes with a higher bow that enables the yacht to handle bow spray, and a wider beam assures a smooth ride even if the seas get rough. With a 3 meters draft, the yacht can easily ploy through the roughest seas or the smallest bays. But don't get baffled by the frigate-like-exteriors – the yacht on the inside will take your level of luxury to another level.

The elegant interiors of the yacht welcome you as soon as you get on to the aft deck. With spacious areas and without any fixed furniture, guests have the flexibility to array the furniture as they wish. The ambiance is a mix of dark lacquered wood and crème colored carpeting and upholstery, and curvy furnishing. This area also includes platforms for swimming and dining that make it a perfect spot to unravel all through the day.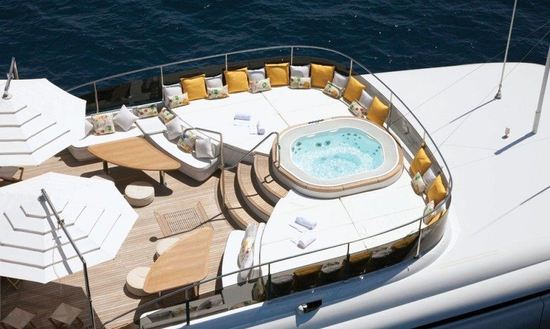 The main saloon's formal ambiance is divided into three very spacious areas with wide windows all around that facilitate a lot of naturally lit areas in the sections, which creates a perfect atmosphere for the formal dining area, which can seat 10 people across a grand classic dining table.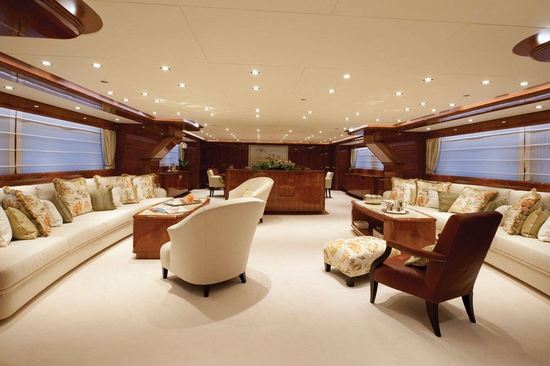 With 5 staterooms, the Baron Trenck can have onboard 10 guests with the master quarters offering a private office, large full-beam stateroom with ample storage facilities, and a luxurious en suite with a large bath, separate shower area with monsoon shower, and separate toilet facilities. The yacht offers unadulterated luxury to all the guests and a perfect charter without distracting from the adventurous experiences.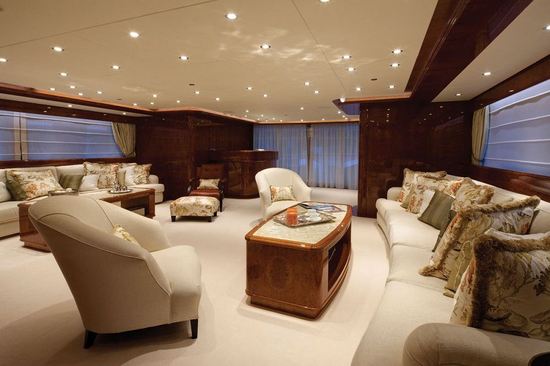 How can a yacht be complete without a lounging area? The upper level on the Baron Trenck consists of a large, private, and luxuriously designed sun deck with every amenity imaginable. A large aft sun deck with loungers and perfect views is available for those wanting to soak up some sun.


A twin guest cabin comes with a sauna and monsoon showers, and to top it all of, a large Jacuzzi and sun pads allow guests to relax while floating in the middle of the sea completely.


With charter rates starting at close to $200,000 per week for the off-season, this is a yacht you can not miss staying on!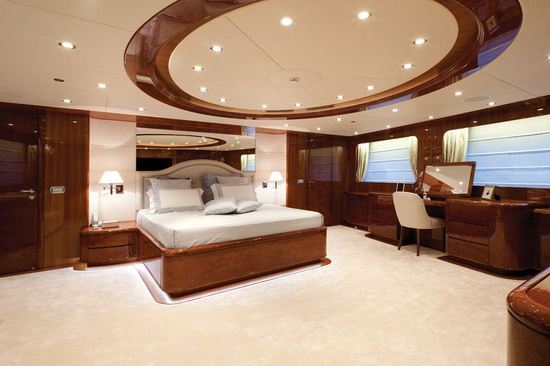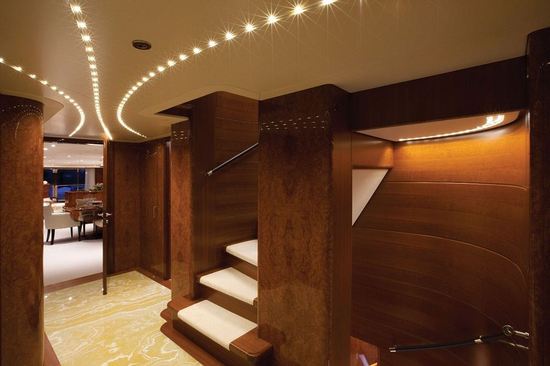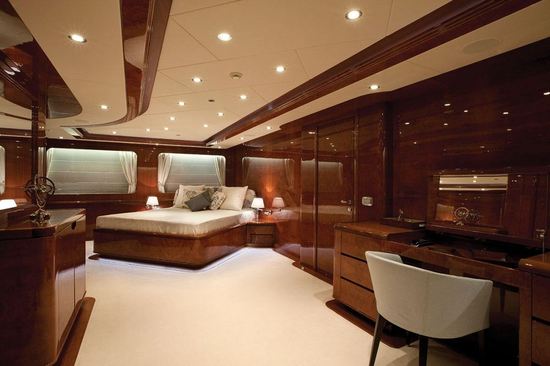 [Superyachttimes]