Set between mountains, desert and two immense bodies of water, the Sea of Cortez and the Pacific Ocean is one of Mexico's top 5 tourist destinations, Los Cabos. A confined Planet in 2020 will be on the lookout for a destination to stretch its arms and delve into some much-needed 'Vitamin Sea'; what better place than Los Cabos where the sun shines the brightest, the beaches are as beautiful as they come. To travel in a post-pandemic world, rest assured that you are stepping into a safe and beautiful world right from the minute you land at the airport. In the fight against Covid-19, the Cabo Airport Transportation team is taking every possible measure to ensure tourists' well-being following the highest sanitation measures and getting vehicles cleaned and sanitized after each service. This leaves no good reason to wait and watch when you could be taking selfies on the picturesque Sea of Cortez, or lounging all day in the best resorts, or indulging in some Scuba diving. Come with us on a digital trip to Los Cabos till you actually get there for the following:



Where to stay:
With the best of luxury, unwavering attention to detail, and incomparable natural lush landscapes, the luxury hotels and resorts of Los Cabos are a world of rest, rejuvenation, and indulgence in itself. To enjoy poolside cabanas, a world-class spa, and some shisha while being showered with attention by the most attentive and friendly staff members one needs to stay at the highly recommended Las Ventanas al Paraiso, Rosewood Resort. The Esperanza, Auberge Resorts Collection located at the tip of the Baja Peninsula, overlooking the Sea of Cortez, offers one-of-a-kind, guest casitas, and suites cascading down a gentle hill affording spectacular ocean views. This private resort offers escape and revival in equal measures with award-winning dining, a private beach, an award-winning spa, yoga studio, fitness center, and more. Similarly, the Waldorf Astoria Los Cabos Pedregal welcomes you with familial Mexican charm. The place is laudable as all suites come with private plunge pools and stunning ocean views. A great property nestled in the lap of luxury topped with friendly staff and a stone's throw away from the Marina.

Where to shop:
There's so much temptation in Los Cabos you wouldn't know where to speed your money! From high-end clothing boutiques and art galleries to colorful flea markets and souvenir stalls, everything is inviting! To begin with, the shops on the Baja Peninsula can cover your every spending whim. Puerto Paraíso based shops like Zingara and Bari, meanwhile, are among the top stops for bikinis and beachwear. Plaza Artesanos is a souvenir central in San José del Cabo, with a motley of vendors retailing Mexican handicrafts, including ceramics, jewelry, rugs, and blankets. The art lover cannot return without hitting the many fine art galleries, clustered around the charming cobblestone streets of its historic Distrito Del Arte. The art lover in you will forever cherish participating in Thursday night Art Walks a staple of San José's seasonal events calendar.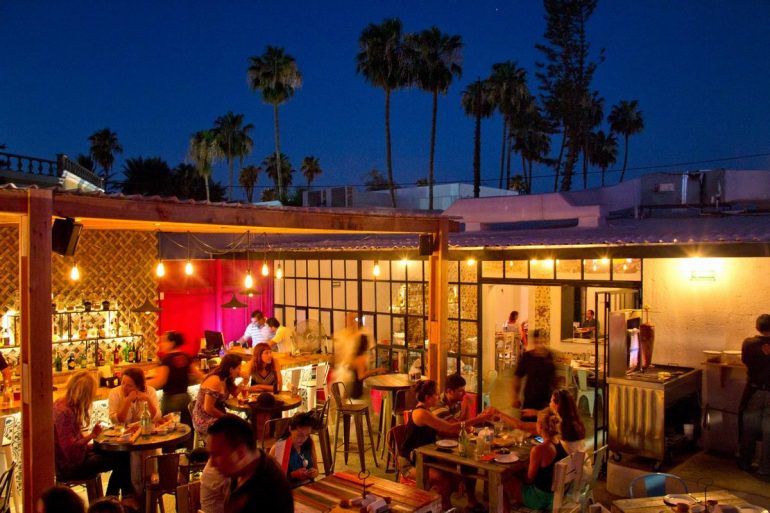 Where to eat:
A gastronomes retreat, Los Cabos has an appetite for (pun intended) every culinary delight out there coming from organic farms or family-run restaurants to fine dining with to-die-for views. The traditional and local flavors of Los Cabos go beyond tacos and tequilas for which head straight to Los Tres Gallos famed for authentic Mexican food such as chicken tinga sopecitos and enchiladas Verdes, margaritas served in upcycled tequila bottles, and award-winning chocolate tacos. But if tacos are your one-true-love then visit La Lupita in San José del Cabo for raved-about tacos followed by 'Sunset Monalisa' where guests are served delicious views of El Arco along with lip-smacking fresh mussels, truffle tagliatelle, and fresh local seafood. Lastly, Flora Farms is a must-visit to experience the marvel of organic farm-to-table dining. You will be surprised at the burst of flavors a hibiscus margarita unfolds in your mouth while huddled comfortably in the presence of a busy open kitchen serving quinoa salads and whole roasted cauliflower, and toasted pepitas. The attendance of an outdoor theatre with free-flowing popcorn makes this activity utterly unforgettable.