So you just got married or maybe you want to celebrate an anniversary or a special occasion with your loved one. Where would you go? The World is at your feet and you have endless destinations to choose from; from sun kissed beaches to tropical paradises to ski resorts & spas… the list is endless.

We bring you the Top 11 honeymoon destinations pinned most on Pinterest. These destinations are the top pins pinned by countless couples who snapped away pics of pretty beaches, lush valleys, sparkling lakes, rolling mountains, wildlife and more. So if you're wondering where on earth to take your honeymoon, consider these top 11 places.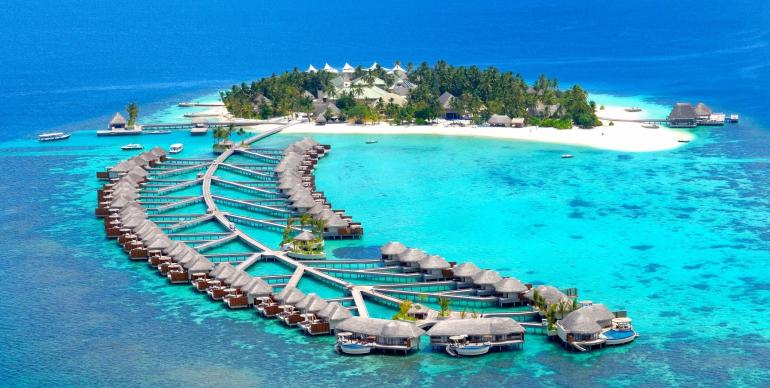 11) Maldives
Each resort has its own island so visiting the Maldives will offer you that much needed exclusivity and intimacy. Crystal clear lagoons, powdery white sand beaches, vibrant coral reefs, candlelit dinner under the stars are the top reasons why Maldives ranks high among honeymooners. A stay in one of the water bungalows with direct access to the ocean where you can snorkel with colorful fish and rays in your own backyard can't get any better now, can it?

10) Thailand
Thailand has always been a favorite among couples whether its for its teeming reefs, adventure sports or picturesque limestone cliffs jutting out of the water. It caters to all your fantasies from gorgeous landscapes, blissful beaches, extravagant resorts right on the beach and night long parties. Phuket, Krabi, Koh Samui, Chiang Mai are top picks. Our personal favorite – Koh Samui!

9) Emerald Lake, Canada
Emerald Lake Lodge is on the shores of the famous pristine lake and is surrounded by some of the Rockies most impressive peaks. It has been promoted as Canada's Secluded Romantic Mountain Getaway. The lodge could not be more romantic with its century-old fireplaces and an oak bar salvaged from an 1890's Yukon saloon. Truly a romantic setting indeed.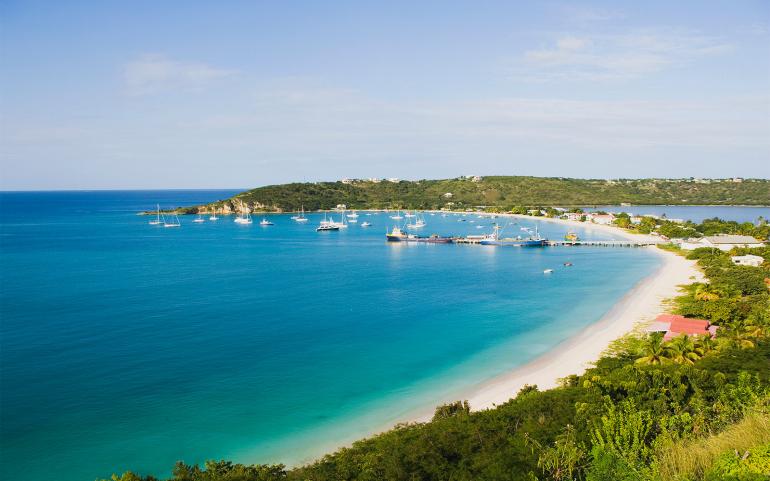 8) St. Barts
The Caribbean holds a charm of its own and St. Barts has a reputation as one of the most picturesque and luxurious islands in the Caribbean with its stunning natural beaches and lush greenery. Luxurious hotels and spas dot the island. You can discover romantic hidden beaches, do a bit of snorkeling or scuba diving, and lounge around on deck with food, wine, and the calming sound of the ocean around you.

7) Amalfi Coast, Italy
Picture little villages tucked away in valleys or clinging to the cliff side, captivating views of the Mediterranean Sea, charming hotels and beautiful beaches and coves; that's Amalfi for you. The Amalfi coast is like a pretty drawing and is a setting made for romance. There are many things you can do in Amalfi like exploring Positano with its dramatic cliff side setting, popular beaches and colorfully painted buildings.

6) Bali
A tropical paradise where nature meets a rich culture; incredible sunsets, delightful massages, succulent food, spirituality and joy – that's Bali for you. Take your fill of pristine beaches, active volcanos, rice terraces, incredibly wild rain forests, lots of shopping, and an overall and incredible laid back atmosphere. Whatever you decide to do, Bali is a honeymoon destination you wont regret traveling to.

5) Iceland
Iceland is a modern day paradise; raw and untamed. Powerful waterfalls, alien landscapes, exploding geysers, the Northern Lights and more. Scuba dive between tectonic plates or witness the Aurora Borealis, the world's most iconic light show. This small country packs one serious punch and we can't think of a better place for an unusual honeymoon.

4) Bora Bora
Heaven on Earth and the place where all honeymooners flock to. You will find bliss, serenity and romance on every inch of the island. Explore and find natural steaming hot springs, an incredible array of flora and fauna, and mind boggling beaches. Bora Bora almost guarantees an exceptional honeymoon experience.

3) Portsmouth, New Hampshire
Portsmouth is noted for its many restaurants, attractions and shopping opportunities. Lavish waterfront resorts with Jacuzzis to small inns and bed and breakfasts make for the perfect little honeymoon getaway. Enjoy a candlelit dinner, spend a day hiking the woodland trails, destress with massages, enjoy horseback riding and more.

2) Samoa
Boasting of unparalleled natural settings, Samoa is a postcard of natural beauty. Many of its islands have reef-bordered beaches and rugged, rainforests interiors with gorges and waterfalls. A perfect destination to explore nature in all her glory and the perfect opportunity to capture some stunning photographs.

1) Cinque Terre, Italy
Gorgeous beaches, sun-drenched vineyards, hiking trails, fantastic restaurants, colorful hillside towns, and fabulous water sports activities, Cinque Terre has it all. A UNESCO World Heritage Site, the region is comprised of five remote villages clinging to the rugged hillsides along the Mediterranean Coast and is the perfect place for a honeymoon that will be remembered forever.
[ Via : Harpersbazaar ]