The House of Duvelleroy in Paris, France makes extremely exquisite hand fans and they have been doing so as a tradition for centuries now. The 2013 Spring Summer Collection has been drawn from the imaginary wardrobe of a courtesan, from dawn till dusk. The Jewels Gold half-moon shaped fan from this collection has the guard and stick enhanced in pitch-black ebony and the leaf in a golden arlequin pattern in straw marquetry. The leaf is made in a saffron silk satin with a heart cuts and is priced at a very Duvelleroyish cost of $3,780.

The Peacock is part of the Precious Birds collection and is made using the gorgeous feathers of Pheasant, Peacock, and Ostrich making the balloon shaped fan that is priced at $3150. The 14-peacock feathered leaf is mounted on ribs covered with deep blue silk and mother-of-pearl is used to make the guard and stick.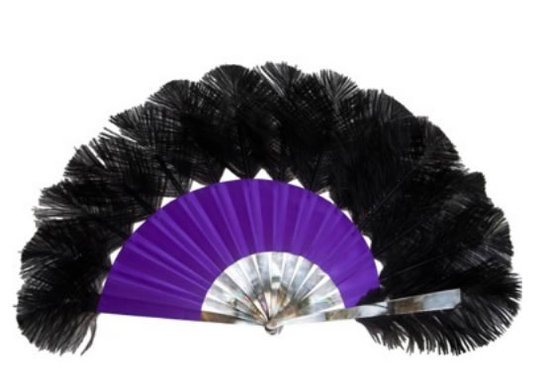 The Purple Bird, also from the same collection use 18 ostrich feathers with an asymmetric silk leaf to make the half-moon shaped fan, which costs $3,150.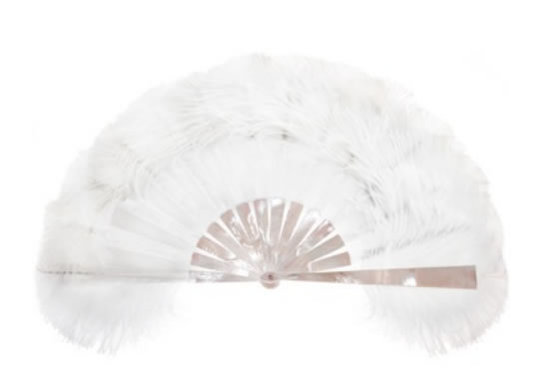 The Lovebird fan's guard and stick is same as the Purple Bird and made using mother-of-pearl. The Lovebird is also priced at $3,150 and made of 14 ostrich feathers mounted on ribs covered with grey silk.


The Lovelace, which is one of the most gorgeous fans from the collection, comes with a price tag of $3,840. This fan is half-moon shaped like the others and its leaf is made of fine lace with ostrich feathers and the guard and stick in mother-of-pearl.
Duvelleroy is credited with The Entreprise du Patrimoine Vivant, marking the excellence of their traditional and industrial skills given to them by the French Ministry of Economy.
[Duvelleroy]