While sales of the S6 Edge aren't exactly soaring, that hasn't stopped Samsung from releasing a special edition handset to commemorate the Iron Avenger aka Iron Man. The very superhero-cool smartphone, decked out in crimson red with golden highlights and all the trimmings that would have it look like a Stark designed smartphone, had been launched only very recently for a price befitting a high-end, special/limited edition device but no one would have expected anyone to pay an incredible $91,000 for an Iron Man Edition Galaxy S6 Edge.



Just for the record, it's a great looking piece of hardware and while quite overpriced as a standard edition (around $800 without contract), the luxurious Marvel hero-themed edition carries a heavier price tag of about $2,800 going up to about $4000 in some arenas. Only 1000 pieces of the Iron Man S6 Edge will be produced for sale.
What seemingly could have been a wild experiment to see just how much one would pay for a Limited Edition tech item of this caliber, JD.com, a Chinese retailer, held an auction for a device with the serial number 66. After about 92,400 bids, the price of the handset went up to a ridiculous $91,600 (568,788-Yuan) for which it was sold to an anonymous bidder. Just to make it clear, the number six has quite a strong significance to the Chinese culture and is believed to be quite lucky.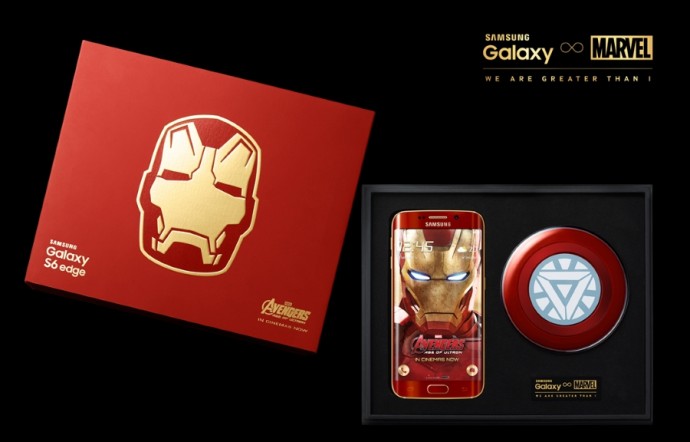 The S6 Edge is a quite a "marvel" in mobile tech and with the added 'limited' edition factor thrown in, a spike in the price is inevitable; but $91,000 is a little over the top. With its over the edge display protected by Corning Gorilla Glass 4, and 16MP camera, the handset is quite up there in the specs department. The Limited Edition Iron Man S6 Edge will ship with the serial number printed on it and also carries a wireless charging station that's designed to look like the superhero's chest plate, complete with backlights. Even the Phone's user interface has been tweaked to include as much of the hero's theme colors, icons and wallpapers as possible.
All said and done, this was probably a onetime thing and while it seems ludicrous to spend that much money on a phone that isn't shipping with a concierge service, made up of precious materials and studded with diamonds or crystals and embedded in 24k gold, 'to each his own' is all we have to say.
[Via – Trusted Reviews]