Swarovski has been creating jewel-studded mantelpieces that will light up any room with brilliance and class. Starting with horses, elephants, dragons, and birds, we have now come across the Swarovski Panther Sculpture No. 2, a breathtaking panther dazzling with glittering black Swarovski crystals. The panther is a life-sized piece and has been created as a whole by the acclaimed British Neo-Pop artist Greg Holt.

Consisting of 80,000 carefully placed crystals, the panther is one of the only five in existence. Offered exclusively by AHAlife from the collection of philanthropist and esteemed art collector Henry Buhl, the Panther Sculpture No. 2 comes with a price tag of $260,000.


The sculpture weighs in at a little over 30 pounds and leaving aside the crystals, is made entirely of polyurethane. All the feline lovers can take up this chance to grab on to a tabby that comes with sheer opulence.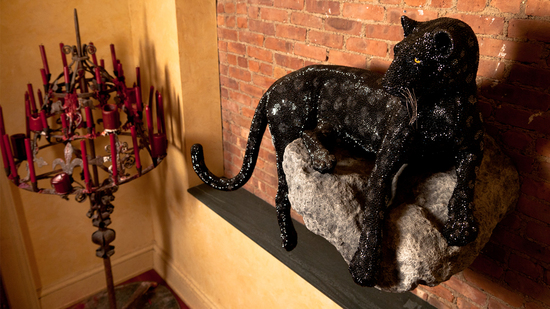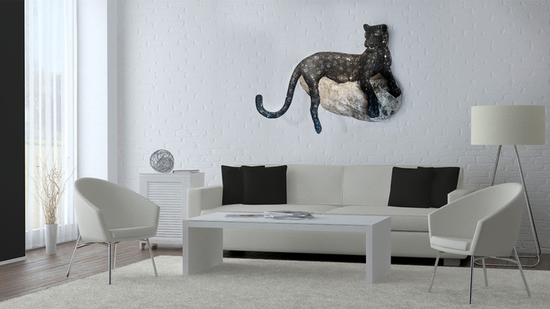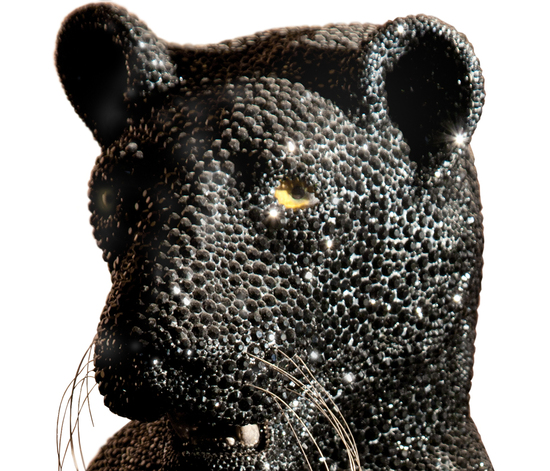 [Ahalife]