Red-brown mille feuille-ed ceilings and blue-pink ombre-d exterior and interior, is probably what sums up Chanel's newest summer residence. But whoever said summing up is sufficient. As the French label returns to the palace of La Mistralée in Saint-Tropez, for the fifth consecutive year, we take a look at everything from its 19th Century doorway to the Pre-Fall Métiers d'Art Paris-Dallas 2013/2014 collection.



The beautiful 19th Century manor house opens its doors, quite literally to Chanel's boutique éphémere for the fifth time only to burst into the colors of the brand's Métiers d'Art Paris-Dallas collection shown last December in Dallas, Texas.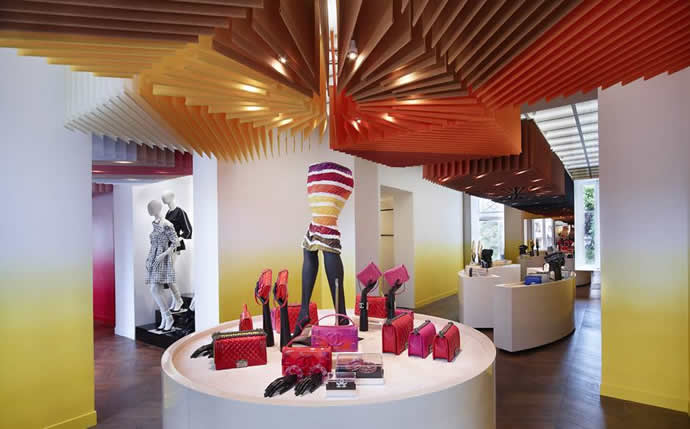 Upon entering its doors the first thing you see is the rodeo-themed ready to wear collection under a ceiling with a matching papier installation. These airborne translucent sheets spread throughout the boutique and make the place seem 'alive', swaying with the breeze.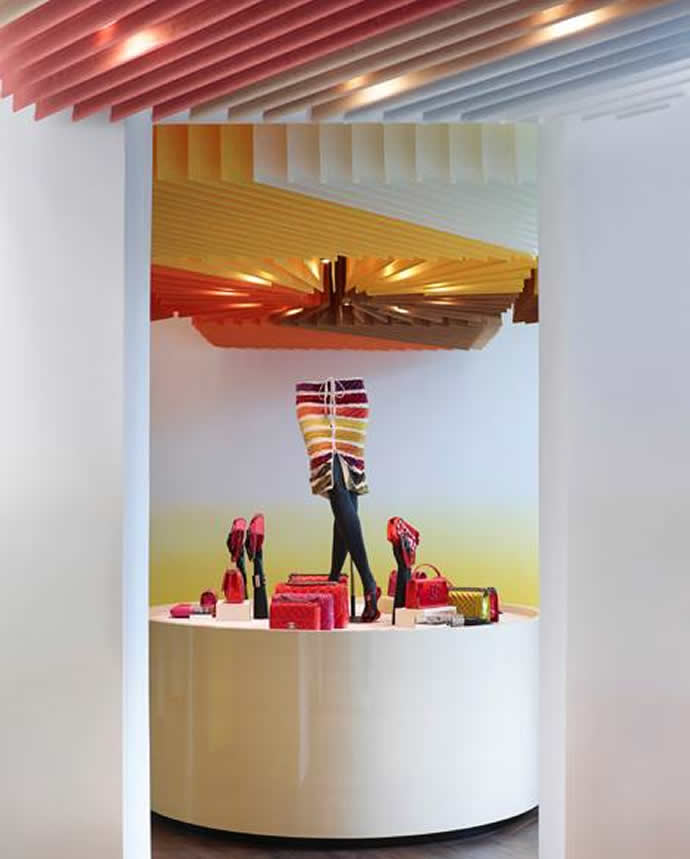 The colors from the ceiling manifest into an ombre pattern on the walls throughout the pop up that's open until October 2014. Here visitors will find the latest and most exclusive accessories, including specimens as "J12", "Première" and "Mademoiselle Privé" and a selection of pieces of fine jewelry.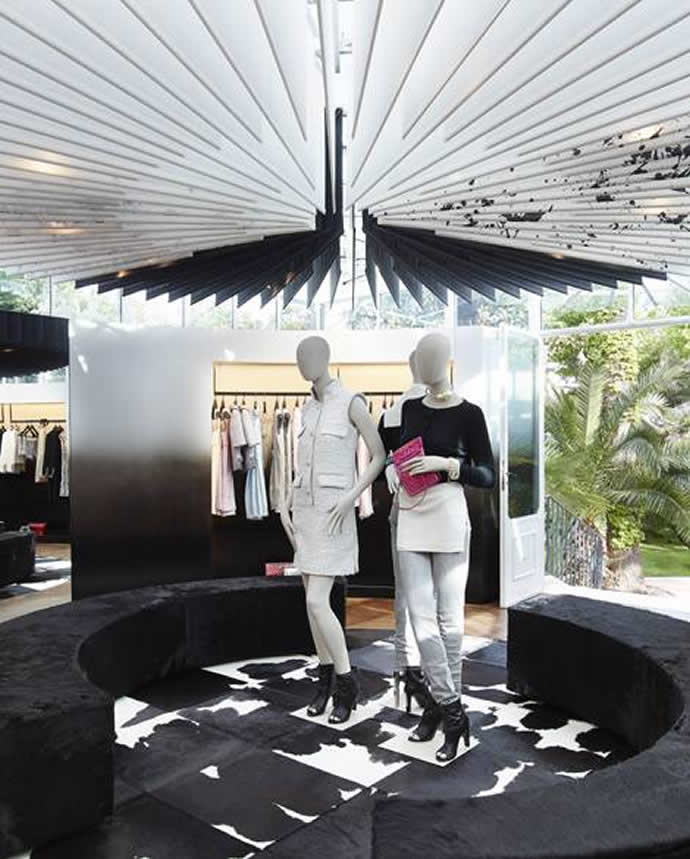 They will also find that the ceiling decoration culminates in a graphic spiral under a glass ceiling and over pony skin rug. Designed to function as a lounge, this mannequin dotted space is where one can soak in the entire storescape's Old West appeal.

One can then progress outward where lie Chanel beachwear, towels and high summer accessories. Swathed in navy blue, the pool house will also showcase skincare, make-up and fragrance collections for 2014.
[Via – Telegraph]