Balenciaga's Objects collection is a crossover of fashion and art like no other. And in bringing a new edition to it, the marquee has recently launched a dark metallic Tiger Sculpture, just in time for the upcoming Year of the Tiger Lunar New Year celebrations.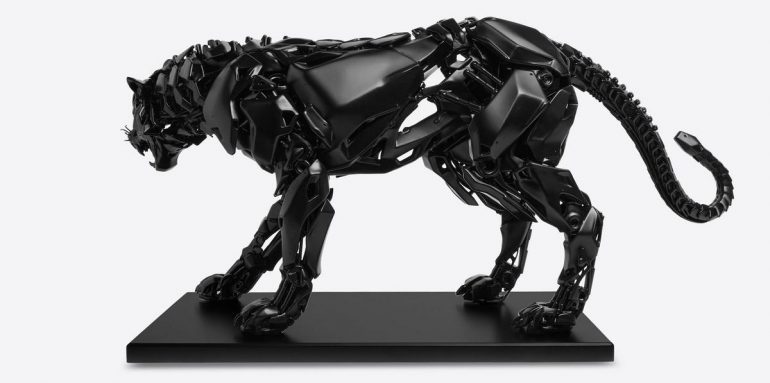 Designed by Shanghai-based artist Nik Kosmas, the structure features individual components molded using a lost-wax technique and later assembled, welded together, powder-coated, and semi-polished by hand.

Its description on the website reads: "The Tiger Sculpture's body appears futuristically mechanical, evoking the efficiency and elegance of industrial engineering as well as the natural grace and precision of living cats."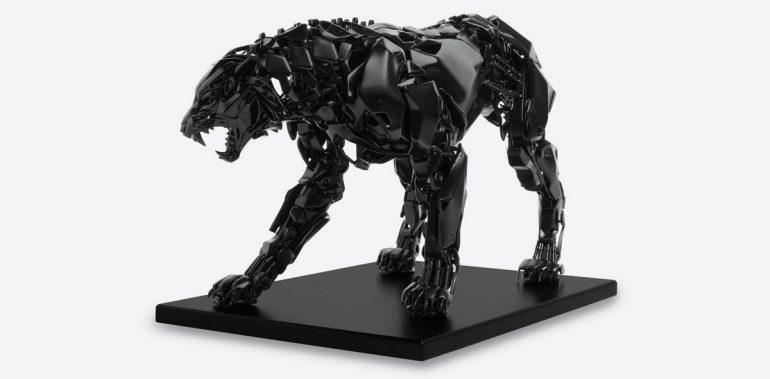 Further, as msmag.com puts it, the iconic art piece is an ode to the world of science fiction with meticulously crafted details such as individually created whiskers, sections of the tail that resemble vertebrae, and the Balenciaga logo that completes the piece.

Apt as a collector's item, the Tiger sculpture is available in a limited edition of 15 pieces produced worldwide. It is made from 100% brass and comes with a removable base. Manufactured in Italy, the item weighs 13 kg and is an enviable décor piece to have.

For those interested, the Balenciaga Tiger sculpture in black bass is currently available for $33,000 on the brand's official website.
[Via: Balenciaga]